Emerging Novelist and MFA Faculty Wiley Cash Fosters the Gift of Literacy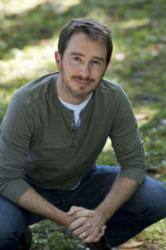 According to National Public Radio, the novel "A Land More Kind Than Home" is "a thriller, but it's so beautifully written that you'll be torn about how fast to read it." A recent book tour by author Wiley Cash, however, was designed not only to find readers for this impressive debut novel—it was designed to also help those who struggle to read at all.
Cash is a member of the faculty of Southern New Hampshire University's Low-Residency MFA in Fiction and Nonfiction program, and his novel was published on April 17. Since then it has been garnering the sort of reviews a first-time novelist dreams about: "a mesmerizing first novel . . . intensely felt and beautifully told" (the New York Times); "a ripping yarn [that] succeeds at being a lot more than that" (the Minneapolis Star Tribune); "an evocative work about love, faith, and redemption" (the Kirkus Reviews).
Published by William Morrow and set in Madison County, North Carolina, "A Land More Kind Than Home" is the dark-hued story of an evangelical pastor who leads his congregation into snake-handling practices. Following its publication, Cash took to the road, conducting readings, signings, and other events at bookstores and libraries throughout the South, from northern Virginia to southern Louisiana.
Profit margins have always been very thin in the book business—especially for first-time novelists. Nonetheless, before the tour began, Cash publicly committed to donating a portion of his proceeds from book sales to public libraries and to projects in support of adult literacy.
Cash himself had grown up bathed in literacy, read to each night by his mother in a house full of books. "It's amazing to me how easy is to take literacy for granted," he says.
It was Cash's wife Mallory who brought concerns of adult literacy to her husband's attention. Now an attorney for the national law firm of Jackson Kelly, she spent two previous years as a clerk for a judge. "There I encountered numerous adults who were illiterate or only able to read at an elementary school level," said Mallory Cash. "It was difficult for me to watch them struggling to fill out a form or understand the charges against them."
Nor was this just a local problem. "I'm aware that reading has given me the ability to thrive in a very complicated world," Cash said. "But we read a 2003 federal study that found that one in seven adults doesn't possess the literacy skills to read beyond the level of a children's picture book."
The Cashes spent much of last winter casting about for ways to help with an under-reported social epidemic. Wiley's college alumni magazine—UNCA Today, the magazine of the University of North Carolina-Asheville—led him back to a friend and classmate, Amanda Edwards, who was serving as Executive Director of the Literacy Council of Buncombe County. From Edwards they not only learned more about the terrible breadth of the problem, but also about how far just a little money can go to help.
That was where the spring book tour came in. With the tour complete and his novel well launched, Cash estimates that he and Mallory made about $2,000 through book sales for literacy councils such as Buncombe's. "Give or take a few, it costs fifty dollars to send an adult through a literacy program staffed by volunteers, which most of them are," said Cash. "That means we helped 40 to 50 adults learn to read. I've read in several places where investing in local literacy yields four times your investment while keeping the money in the local community. Everybody wins."
Diane Les Becquets, director of the SNHU MFA program and herself an award-winning novelist, is impressed in several ways. "Of course we're proud as a university of the attention and acclaim won by Wiley's novel," she said. "And this is what writers do—they share their gifts. But perhaps we're even prouder of a writer who shares at this most fundamental level."
Wiley Cash responds that it will never be enough. He said, "I can never repay the gift the reading community has given me—for the memories of those nights in my parents' bedroom when my mom read to us, for the times in my life that were so hectic or horrible that reading was the only thing I could do to escape—but this is a start."
Explore more content like this article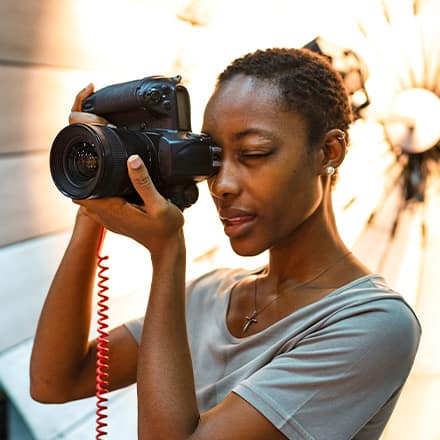 June 17, 2021
Photography is a wonderful medium for capturing reality, emotion, history and fantasy. Armed with the knowledge of camera technology, editing and equipment, and possibly paired with graphic design skills, you can make yourself marketable and your photography career nearly limitless.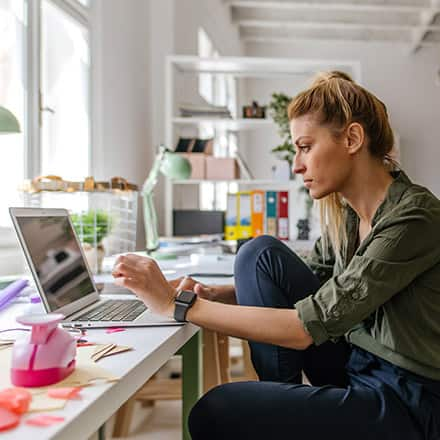 March 02, 2021
Graphic design is a great field to consider if you are interested in art, communications, and staying current with technology.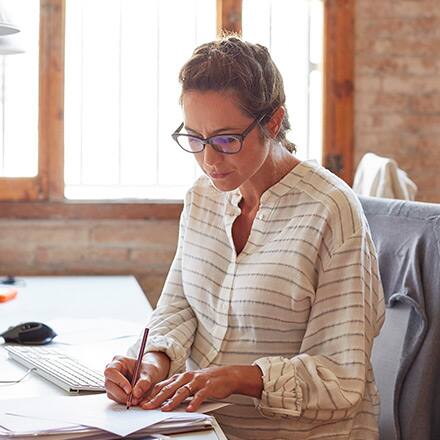 September 24, 2020
To become a copywriter you can consider earning a degree such as marketing, communications or creative writing and start building a portfolio of your work.