SNHU Faculty Member Craig Childs Brings Rich Descriptive Power to the World's Many Endings
October 13, 2012 -- Don't worry about the end of the world, advises the environmental writer described by the New York Times as "a modern-day desert father." That writer, Southern New Hampshire University MFA faculty member Craig Childs, has determined that the world has already ended a number of times, and then reinvented itself.
But will the next version of the planet Earth include human beings? That, suggests Childs, is something well worth worrying about.
Childs is the author of "Apocalyptic Planet: Field Guide to the Everending Earth," published just last week by Pantheon. In this book Childs ranges all over the world to discover traces of previous apocalypses—to northern Patagonia, where a shrinking ice field represents "the last of the Ice Age in retreat"; to the Bering Sea, where a vast treeless plain allowed foot (and hoof) travel between continents before rising ocean levels changed everything; to Mexico's Sonoran Desert, where the bones of Pleistocene animals around an ancient watering hole mark the extinctions that ended that era; and many, many more extreme and haunted places.
Childs is a native of the American Southwest, where a visible record of the earth's cataclysmic changes over time is written in stone. One day, said Childs, his editor at Pantheon remarked upon "my predilection for severe, desolate places. He said, 'You sure are interested in the end of the world.' A light bulb appeared over my head and this book was born."
Some places in this book are not desolate, actually, but they are haunted. Underneath urban Phoenix, Arizona, Childs finds the remains of a complex pre-Columbian society that collapsed when its sophisticated irrigation system ran dry. Modern southwestern cities, with their vast water demands, may soon re-enact that drama.
And no place is more eerily desolate than the Iowa cornfield where the cultivation of acres of genetically modified corn for the petroleum industry has wrought a local mass extinction, a harrowing of the Midwest's natural plant and animal diversity.
The early reviews of this far-ranging field guide are unanimous in their praise of its power and persuasiveness. "In an adventure tale, scientific overview, requiem, and celebration, Childs offers a mesmerizing and provocative look at our ever-changing, 'everending' planet," said Publishers Weekly in a starred review.
University of Chicago professor Neil Shubin, in a guest review for Amazon, wrote, "Craig Childs walking on the desert or climbing a mountain is like a gourmand at a sumptuous feast: the sensual delight with which he relishes the world around him gives the rest of us a vicarious thrill, even a hunger."
And Kirkus Reviews, in admiring all the travel that Childs did to carry out his research, also found a certain irony in this: "Gripping descriptions of deteriorating ecosystems that may soon require less travel and perhaps none at all for readers to experience."
"Apocalyptic Planet" is the twelfth book for a writer whose subject matter stretches across the bounds of science, archeology, animal behavior, wilderness travel, and adventure. His awards for those books and other writings include the Ellen Meloy Desert Writers Award (2011), the Rowell Art of Adventure Award (2008), the Sigurd Olson Nature Writing Award (2007), and the Spirit of the West Award (2003).
Childs has taught in the MFA in Fiction and Nonfiction program at Southern New Hampshire University since 2011. "I read Craig's 'The Way Out,' which is both a desert adventure story and a memoir, and fell in love with it," says novelist and MFA program director Diane LesBecquets. "So I brought him to our campus as a visiting writer, and subsequently he joined our faculty. We couldn't feel more fortunate to have him."
In Childs the university has not only a writer and teacher, but a prophet who glimpses the future by looking backwards. "The earth is not stable," he said. "What we see as a level playing field into the imaginable future is not at all level. The planet heaves and twists, and systems are easily tipped. To imagine we have no effect is a joke. Everything has an effect, and a force as big and widespread as humanity is now one of the major players in the future of the planet."
Yet it's a planet that can still surprise even a student as well versed as Childs. He remembers one day in northern Chile's Atacama Desert. "I was crossing the driest place in the world, where it seemed nothing at all was alive, when I encountered pink flamingos grazing on brine shrimp," he said. "In the middle of complete desolation, days of total emptiness in all directions, these weird, pink birds cruised in overhead like bizarre, jointed bombers."
Childs said it was almost too much for his senses to handle then. But it's just a taste of the feasts he provides his readers in their journeys with him to the ends of the earth, and through the many endings of the world.
Explore more content like this article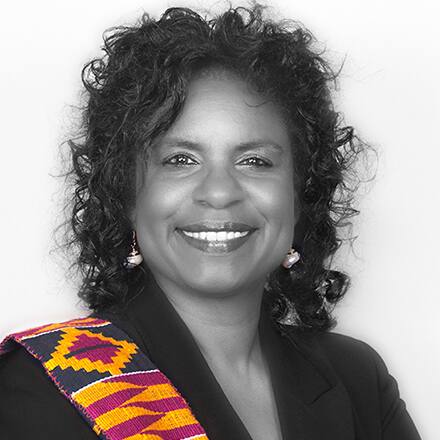 Interdisciplinary Studies Faculty Dr. Paula Royster: A Q&A
March 06, 2020
An expert on the history and culture of the African diaspora and former Fulbright Scholar, Dr. Paula Royster teaches interdisciplinary studies at Southern New Hampshire University. She shared her thoughts on teaching, education and more as part of SNHU's Faculty Spotlight Series.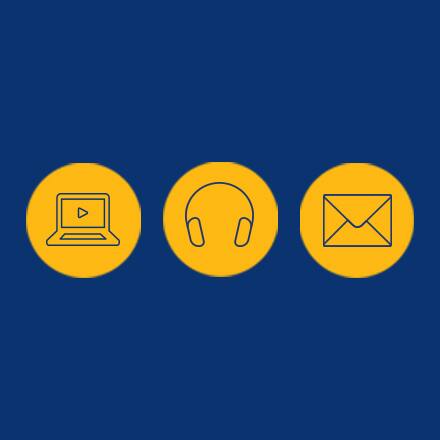 What is New Media?
February 24, 2020
From news websites, blogs and YouTube to smartphone apps, email and music streaming services, new media has become a fixture in modern life. Earning a new media degree can be an excellent way to develop a wide array of skills to work on the cutting edge of media and technology.