Daring to Understand: Leslie Jamison Brings A Cutting-Edge Sensibility to SNHU MFA Faculty

At 29, Leslie Jamison is young, and one part of her is afraid that she might be taken as too young. In 2010 she told the Yale Daily News, "Sometimes I feel self-conscious about my themes-sex and drugs and eating disorders and vanity-because they make me sound like a teenage girl."
Jamison's award-winning books, however, make her sound more like one of America's most promising emerging writers. And starting in January, she will be part of the faculty of Southern New Hampshire University's low-residency MFA in Fiction and Nonfiction program.
In terms of subject matter, though, sex and drugs and the rest of it are fine with Jamison. "Redeeming subjects from cliché," she said, "is its own pleasure and privilege."
Certainly such subjects are skillfully redeemed in her debut novel, "The Gin Closet" (Free Press, 2010). The story begins when a troubled young New Yorker goes in search of the aunt she has never met. The aunt is a former prostitute, a woman drinking herself to death in a trailer in Reno, Nevada, when her niece shows up on her doorstep. A fraught sort of intimacy develops between these two as they struggle to understand and help each other.
"I wanted to look at the body as a site of self-expression and self-injury," Jamison said of that novel. "I wanted to look at sex as a form of both these things."
"The Gin Closet" was named one of the San Francisco Chronicle's Best Books of the Year, and was a finalist for the Los Angeles Times' First Fiction Prize. "Jamison is not just marching to the beat of her own drum," said the New Haven Advocate. "She is banging out a brutal, ecstatic symphony upon it. 'The Gin Closet' dares readers to understand how and why we abrade our bodies, ourselves, to manifest the incommunicable to each other."
Jamison's second book won the 2012 Graywolf Nonfiction Prize and will be published by Graywolf in 2014. The essays of "The Empathy Exams" range through such subjects as slum tourism, parasites, medical acting, sentimentality, ultra-running, and the drug wars. Thematically, however, the pieces share a focus on the physicality of the body and the slippery interplay there of pain and empathy, language and cultural expectations.
"These essays have content and style," said Graywolf publisher and director Fiona McCrae. "Reading them, you get the feeling that Jamison is a writer on a literary adventure."
Jamison is a graduate of Harvard College and earned her MFA from the University of Iowa Writers' Workshop. Currently she's working on a Ph.D. in American literature at Yale University-where her dissertation, not surprisingly, concerns addiction narratives. Her short stories and essays have appeared in a wide variety of publications-Tin House, the Black Warrior Review, Salt Hill, to name a few-and she has work forthcoming in the Oxford American and Harper's Magazine. She has received fellowships from the Yaddo Corporation, the UCross Foundation, the Bread Loaf Writers' Conference, and the Black Mountain Institute.
Regarding pleasure and privilege, SNHU MFA program director Diane Les Becquets admits to both in naming Jamison to her faculty. "Leslie is brilliant in her intuitive understanding of narrative, and her ability to capture a story poetically in words," Les Becquets said. "At the same time she's gentle, real, and down-to-earth, a writer warm and open enough for me to know that she'll be very generous with our students."
For Jamison, the small-school intimacy of the SNHU program is one of its most attractive assets. "I feel honored to work alongside writers I respect so deeply," she said. "I've been lucky enough to work with extraordinary teachers along the way, and I'm excited to share what I've learned with graduate students at SNHU. I'm just as excited for what I'll learn from them. I'm drawn to SNHU's ethos of close engagement, and am glad for the chance to participate in a program that engenders such a strong feeling of community."
Explore more content like this article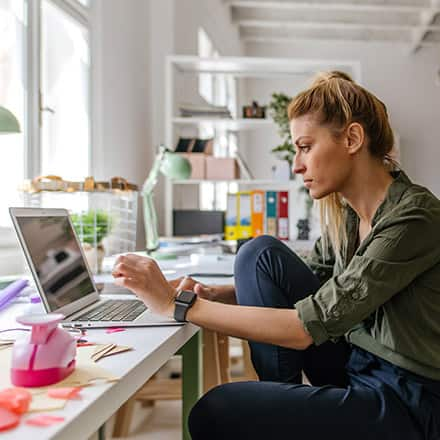 March 02, 2021
Graphic design is a great field to consider if you are interested in art, communications, and staying current with technology.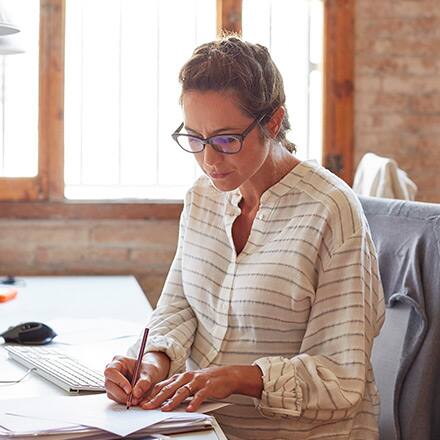 September 24, 2020
To become a copywriter you can consider earning a degree such as marketing, communications or creative writing and start building a portfolio of your work.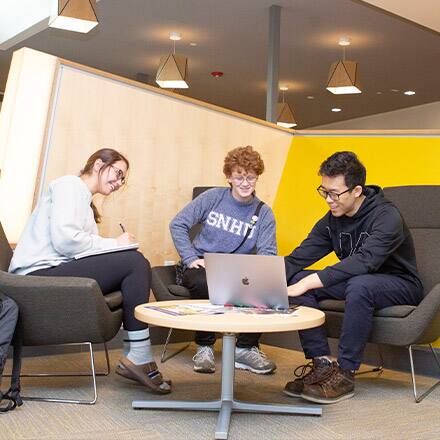 September 03, 2020
Liberal arts majors are strong communicators, who bring creativity and critical thinking to the table. If you're willing to be flexible in your search and smart about branding yourself, you can find there are many opportunities.