Acclaimed YA Author Robin Wasserman Brings New Teenage Perspective to SNHU Faculty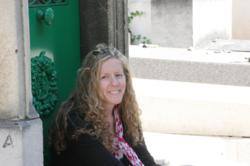 Novelist Robin Wasserman—who has just been named to the faculty of Southern New Hampshire University's MFA in Fiction and Nonfiction program—was one of those children very clear about her goals in life. Hers were getting a dog, having better hair, and being a writer who lived in New York and ate pasta for dinner every night.
"I never got the golden retriever," she admitted, "but the rest of it came true — even the part about pasta, at least most nights."
What's a little surprising, perhaps, is that as still a very young woman she has established herself as one of America's leading young adult authors. That's thanks in no small part to talent and grit, but also to a real affinity for the tastes and concerns of teenagers—not to mention a good sense of timing.
It's not what she expected while growing up in suburban Philadelphia in the 1980s and '90s. "'Young adult writer' wasn't really out there as a job description then," she said. "There were children's books, and there was the grown-up stuff, and that was it, except for science fiction, which I read a lot of, and maybe one shelf of cheesy paperbacks for teenagers. And as much as I loved those, it's not the kind of writer I imagined I'd grow up to be."
It might have been the science fiction that made her a history of science major at Harvard. Then she worked several years as a children's book editor at Scholastic Publishing. "I'm a firm believer that as adults everyone ends up frozen at a certain mental age, and my own is around 15," she said. "So at Scholastic I found myself wishing that we could put out some books for teenagers, and I kept pestering them to do that. Unfortunately, this was a time when common wisdom suggested teenagers would never buy 'teen'-branded books."
Finally she quit Scholastic to earn a Master of Arts degree from the University of California, Los Angeles—just as that wisdom was upended and the YA market began to explode. Suddenly bookstores were staking out multiple shelves for books about teenagers, and Wasserman, with the help of Scholastic and several other publishers, set about filling them.
She is the author of 15 books for children and young adults. These include the Cold Awakening Trilogy (Simon & Schuster/Pulse), the Chasing Yesterday Trilogy (Scholastic), "Hacking Harvard" (Simon & Schuster/Pulse), and the Seven Deadly Sins series (Simon & Schuster/Pulse), which has since been adapted into a popular television miniseries.
Her latest novel, "The Book of Blood and Shadow" (Random House/Knopf), received a starred review from Publishers Weekly, was an Indie Next pick and Amazon Best Book of the Month, and is featured on several best of 2012 lists. "Here's something refreshing," said Kirkus Reviews. "A religious-historical thriller with a nifty Mobius strip of a plot—think Nancy Werlin channeling Dan Brown—serving up shivery suspense, sans fangs or fur."
Meanwhile Wasserman's essays and short fiction have appeared in the anthologies "Under the Moons of Mars," "A Friday Night Lights Companion," and "Oz Reimagined," as well as The New York Times.
She lived in New York while she worked for Scholastic and is back there again, living that childhood dream. And this opportunity to teach at SNHU demonstrates that her timing is still sharp.
"Rather than just writing by instinct and not really thinking much about what I'm doing, this will force me to stop and consider the various aspects of my craft, which I hope will make me a better writer in the long run," she said. "At this point in my career, I'm always searching for new ways to push my writing to the next level."
She's also excited to join such a diverse community of writers. "As part of that community, I'll be able to represent a very exciting part of the marketplace and introduce our students to the infinite possibilities of YA fiction," she said. "Sometimes we erect such a divide between YA and adult fiction. What appeals to me most about this program is its determination to mix everything and everyone together. I'm looking forward to throwing my flavor into the pot."
Diane Les Becquets, director of the SNHU MFA program, has published several YA novels herself, and is delighted to have more of this special flavor available. "Our program will continue its strong focus on adult literary fiction and nonfiction, especially memoir and environmental writing," she said. "But given today's healthy trend in YA, we want to support that track as well. And in terms of both her warm personality and her roll call of fine books, Robin is just a perfect fit for us."
Since the SNHU program is a low-residency MFA, Wasserman will continue living in New York, keep pasta on the shopping list, and lend rich literary voice to her inner fifteen-year-old.
That leaves the golden retriever.
Well, maybe someday.
Explore more content like this article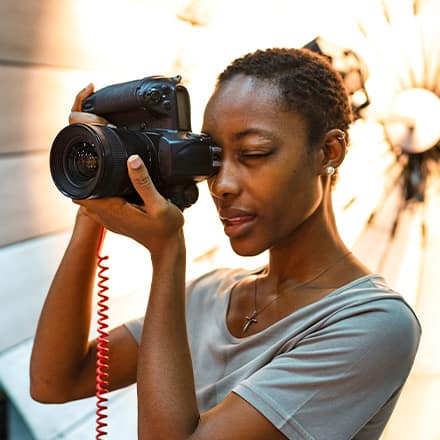 June 17, 2021
Photography is a wonderful medium for capturing reality, emotion, history and fantasy. Armed with the knowledge of camera technology, editing and equipment, and possibly paired with graphic design skills, you can make yourself marketable and your photography career nearly limitless.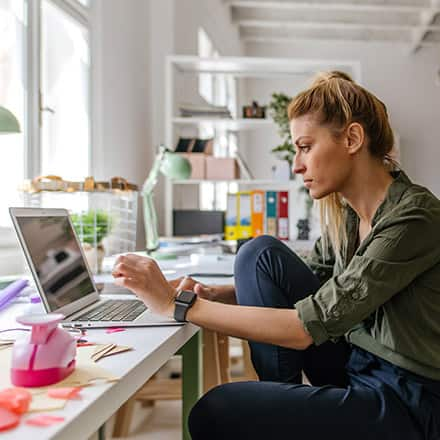 March 02, 2021
Graphic design is a great field to consider if you are interested in art, communications, and staying current with technology.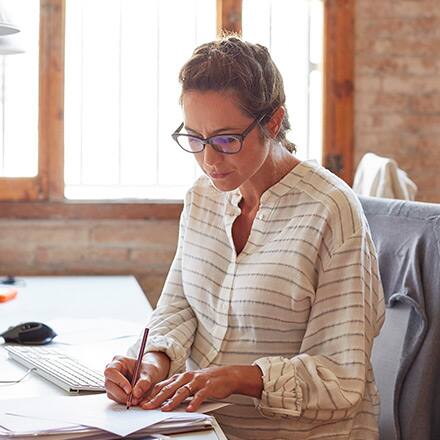 September 24, 2020
To become a copywriter you can consider earning a degree such as marketing, communications or creative writing and start building a portfolio of your work.