SNHU's Center for Women's Business Advancement Plans Women & Money Forum
Helping women business owners and budding entrepreneurs learn how to take control of their finances and future is the goal of the "Women & Money Forum" presented by the Center for Women's Business Advancement at Southern New Hampshire University (CWBA) on January 10, 2013, from 8:30 a.m. to 4 p.m. at SNHU's Robert Frost Hall.
This day of programming, presented by the CWBA in collaboration with the New Hampshire State Treasurer's Office and the U.S. Small Business Administration, will feature topics to address both business and personal needs. Workshops include "How to Develop and Manage a Budget," "Understanding Your Profit & Loss Statement," "Conducting a Risk Analysis for Growth," "Pitching an Idea to a Venture Capitalist/Angel Investor," "Wills, Trusts and Your Business," "Wage & Hour Mistakes of Small Businesses," "Choosing a Financial Advisor," and "Understanding Your Personal Financial Statements."
"95% of women are either making or influencing the big financial decisions in their households, yet 86% have a lack of understanding of financial products," Center for Women's Business Advancement at Southern New Hampshire University Director MaryAnn Manoogian said. "This forum will give access to the experts and provide the information that women business professionals need to resolve financial issues in the office and at home."
"Financial education is the first step to financial success both personally and professionally," added Joe Carelli, president, Citizens Bank. "Citizens Bank Foundation is proud to be the event underwriter of this forum which is designed to help women expand their financial knowledge by providing access to sound advice and information. It is our hope that participants walk away from the day feeling more in control and confident in their ability to manage their finances in the future."
Presenters will include Linda Johnson, Esq. from McLane, Graf, Raulerson & Middleton; Dianne Mercier, People's United Bank President for NH; Jules Brayman, CPA, Brayman, Houle, Keating & Albright PLLC; Amy Kanyuk, Esq. McDonald & Kanyuk, PLLC; Joanne Edger, CPA, J. Edgar Group, PLLC; Sarah Serling, Morgan Stanley Wealth Management; Chris Marcucci, EdwardJones; Stephen Van Beaver, Pilot House Venture; Justin Oslowski, NH Director, U.S. Department of Commerce; Grace Preston, Secure Care; and Paula Amato, New England College.
This event is underwritten by Citizens Bank Foundation. Sponsors include the New Hampshire Business Review, Print Savvy and the Women's Fund of New Hampshire.
The cost to attend is $50 for CWBA members, $75 for non-members.
About the CWBA
The Center for Women's Business Advancement (CWBA) offers networking, business and technical assistance, as well as training and support to a diverse mix of women entrepreneurs and business owners in New Hampshire. The CWBA enables its clients to create jobs, generate income, enhance skills, and build assets and community. The Center seeks to provide support to women and women-owned businesses in all phases of business development from start-up assistance through growth and maintenance of established businesses.
About Southern New Hampshire University
The university has approximately 2,562 traditional, full-time undergraduate day students and a total annual enrollment in all divisions of 14,000. Programs are offered on campus, online and on location at our centers in New Hampshire and Maine. The university offers programs in business, community economic development, culinary arts, teacher education, hospitality management and liberal arts.
Explore more content like this article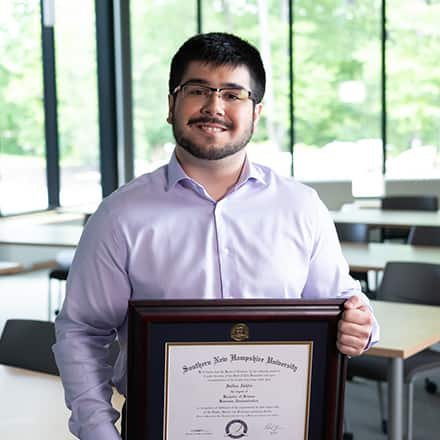 From Gamer to Game-Changer & First-Generation College Graduate
September 20, 2019
During an ice breaker exercise in Sultan Akhter's very first Southern New Hampshire University class, he said he was interested in gaming. Little did he know, he'd become a game-changer in college and discover a career path that will support students just like him.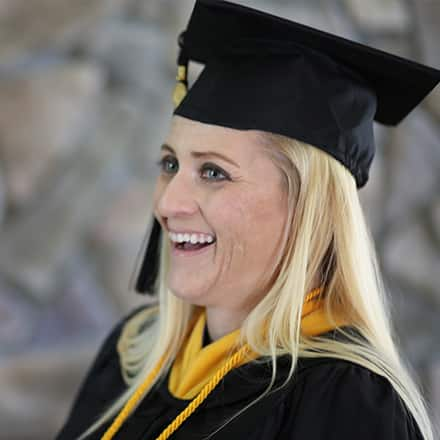 High Honors: Kimberly Cartier '19 Gave It Everything She Had
September 18, 2019
When Kimberly Cartier traveled to an over-55 community in Litchfield, New Hampshire on Monday with her parents, she thought the family was gathering in recognition of her grandmother, Ruth Roulx, a resident at the community. Little did she know a surprise diploma delivery was in the works, along with a celebration in her honor.