MFA's Craig Childs' Book 'Apocalyptic Planet' Wins 2013 Orion Book Award
"To him that overcometh will I give to eat of the tree of life," reads the Bible's Book of Revelation.
Author Craig Childs is the chronicler of a planet that has overcometh, a tough little blue ball in space where life has survived to reinvent itself again and again after cataclysmic changes in climate and ecology. A member of the faculty in Southern New Hampshire University's Low-Residency MFA in Fiction and Nonfiction program, Childs has written a much-praised book about such changes—"Apocalyptic Planet: Field Guide to the Everending Earth" (Pantheon, 2012)—that has just won the prestigious 2013 Orion Book Award.
Childs's book, wrote the editors at Orion Magazine, "puts an entirely new spin on our usual preoccupations with climate change and catastrophe in general. Traveling to some of the harshest and most far-flung corners of the planet—from desert to ice sheet to massive wasteland of genetically modified corn—Childs takes the long view, exploring the ongoing life and death of the earth on a scale most of us rarely think about."
Orion began publishing as the Orion Nature Quarterly in 1982. Its first editor, George Russell, said then, "It is Orion's fundamental conviction that humans are morally responsible for the world in which we live, and that the individual comes to sense this responsibility as he or she develops a personal bond with nature."
Today, Orion appears bimonthly, is advertising-free, and is recognized for its role in publishing first-rate writers and fostering a remarkable efflorescence in nature writing over the past several decades. Its scope now includes both environmental and cultural affairs.
"Apocalyptic Planet" displays such scope itself in the questions it raises about humanity's role in the cataclysms that are inevitably to come. "The earth is not stable," said Childs. "What we see as a level playing field into the imaginable future is not at all level. The planet heaves and twists, and systems are easily tipped. To imagine we have no effect is a joke. Everything has an effect, and a force as big and widespread as humanity is now one of the major players in the future of the planet."
The editors at Orion were impressed not only by the author's message, but also by the beguiling style in which it's delivered. "Childs's perspective is humbling, his position one of awe and respect for the powers of nature that humans have only partially come to understand," they wrote. "And his writing is rich in scientific thinking but is also lifted to a level of literary grace, which, coupled with his sheer exuberance, ensures that the reader is never left behind."
"Apocalyptic Planet" is the twelfth book for a writer whose subject matter stretches across the bounds of science, archeology, animal behavior, wilderness travel, and adventure. His previous awards include the Ellen Meloy Desert Writers Award (2011), the Rowell Art of Adventure Award (2008), the Sigurd Olson Nature Writing Award (2007), and the Spirit of the West Award (2003).
Childs has taught at Southern New Hampshire University since 2010. "I'm glad that Orion mentioned 'sheer exuberance' because that's exactly what Craig brings as a person to our program," said MFA program director and novelist Diane Les Becquets. "He loves what he does, whether that involves shocking us out of our complacency as inhabitants of this planet, or inspiring us all to dig deeper and write more truthfully as artists. This award couldn't go to a more deserving writer, and we couldn't be happier for the sake of a very good friend."
While "Apocalyptic Planet" suggests that one way or another the tree of life will keep on giving, humanity's prospects to "overcometh" and keep on eating of it are another thing. It's a tough message, but an important one, and—according to the editors of Orion—"Childs has proven himself the ideal messenger for the job."
Explore more content like this article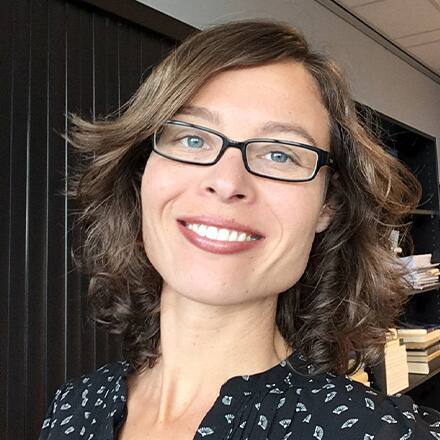 Philosophy Professor Dr. Kiki Berk: A Faculty Q&A
January 17, 2020
Dr. Kiki Berk has spent her career studying philosophy and traveling the world presenting at academic conferences. We asked the associate professor of philosophy at SNHU to share her thoughts on teaching, the importance of education and more as part of our Faculty Spotlight series.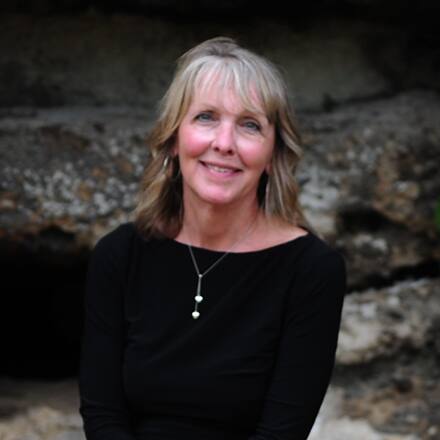 MFA Instructor Dr. Dawn Reno Langley: A Q&A
January 10, 2020
After a career spent publishing articles, fiction, nonfiction and poetry pieces, Dr. Dawn Reno Langley now teaches in SNHU's MFA program helping budding writers achieve their dreams. We asked her for her thoughts on teaching, the importance of education and more for SNHU's Faculty Spotlight Series.