Why SNHU Online is Great for Me
While her undergraduate degree in psychology initially helped her facilitate groups in her organization's team development programs, Meads is now challenged in her marketing role to promote the Wilderness brand in a very intentional way. That's where her online master's degree program in marketing comes in.
"Each class has paralleled smoothly with things that are going on at work," said Meads. "Our organization is at such an exciting place as we are currently in the middle of a re-brand." The courses she's taken so far have helped shape how she approached this season of change, and Meads can't wait to dive in deeper once she completes her degree.
Meads created this video as part of her Social Media Marketing Campaigns course to explain why being an online student is a great choice for her to succeed in reaching her goals.
Transcription:
Oh, hey, there! You want to know why I chose Southern New Hampshire University to get my online degree in marketing? I'd love to tell you all about it. But first, let's meet a few of my coworkers. This is where I work, WinShape Wilderness.
*Uptown Funk Plays *
Oh, Hi! Where were we? Right. My online marketing degree at SNHU. Well, It all started right here at WinShape Wilderness. I've been working here for almost 10 years. But a couple years ago my role changed to marketing coordinator. I knew that my undergrad in psychology wasn't going to get me where I needed to be. And I wanted to be super prepared so I could make sure WinShape Wilderness would become the most famous brand in all the world. So I scoured Google for the perfect school that could meet these three main needs that I had.
The first one? I needed a pure marketing degree, one that was not attached to an MBA. I was not interested in taking finance classes or business classes that I didn't need. Secondly, I wasn't willing to drive outside of my city for a degree. I didn't want to commute. I wanted to be around for things that were going on. Thirdly, I wanted a school that could cater to people like me who had full-time jobs and lives outside of class.
Every time I looked, over and over, SNHU kept rising to the top of the list. The getting-in process was seamless and they seemed to really cater to people like me. And after three years, I still feel like I made the right choice. Not having to spend time sitting in class or commuting has been great. And even after A-plus-ing myself through grad school, I still manage to find time for…
Preparing for my potential career as a concert pianist.
Getting in my 5ks with these guys.
Mastering the course in the climbing gym.
Doing life with this guy.
Learning Swahili, just in case I get transferred to Africa. [Swahili phrase]
Finding awareness with my yoga practice.
But in reality I chose an online degree at SNHU because it allowed me to get the education that I needed and maintain the lifestyle that I value. I can't wait to get back to WinShape Wilderness with what I've learned. Being able to use what I'm learning while I'm learning has perhaps been the coolest part of the whole experience. Because my classes at SNHU have been online, I've been able to stay fully plugged into WinShape Wilderness, and I haven't missed a beat. I can't wait to fully engage with my degree. And secretly? I'm already scheming up a way to get my doctorate.
Pamme Boutselis is a writer and content director in higher education. Follow her on Twitter @pammeb or connect on LinkedIn.
Explore more content like this article
How to Study: 9 Study Tips to Boost Learning
March 27, 2020
Once you've determined what to study in college, the challenge becomes how to study effectively. Luckily, there are plenty of science-backed study habits that can help you boost your learning, improve retention and help you succeed in your degree program.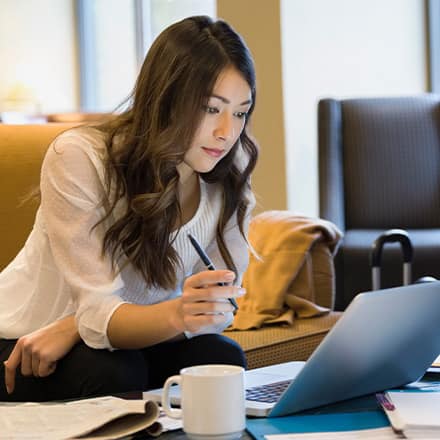 What is a Scholarly Source?
March 26, 2020
If you're not sure how to identify a scholarly source when conducting research, rest assured that you're not alone. Here are some important clues and techniques to help you identify which sources are credible, academic, and above all, scholarly.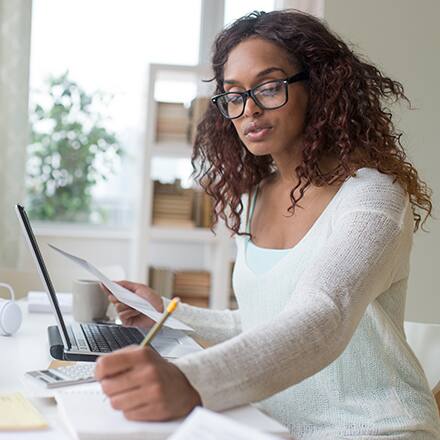 How to Get a Master's Degree
March 25, 2020
Interested in starting a new career or advancing in your current field? Boosting your career potential is one of the benefits of a master's degree. See yourself succeed by exploring how to get a master's degree, from the admission process to master's degree requirements for graduation.