SNHU Partners with WPI to Increase Access to Engineering Management Graduate Education
Southern New Hampshire University (SNHU), the nation's fastest growing university, is partnering with Worcester Polytechnic Institute (WPI) - one of the nation's most prestigious private technological universities – to help create SNHU's first-ever engineering degree program – an MBA in Engineering Management.
Engineering plays a critical role for a multitude of companies and organizations, and the creation of this new degree program recognizes the need for better management of engineering departments, professionals, systems and enterprises. Engineering managers need to have business and supervisory acumen, as well as some technical knowledge. To customize such an education, SNHU is combining its online MBA degree, now in its 40th year, with WPI's nationally recognized engineering expertise and distinctive curriculum.
"Partnering with WPI, one of the nation's top STEM institutions, provides a unique pathway for more students to pursue advanced engineering degree programs," explained Paul LeBlanc, president, Southern New Hampshire University. "This is a perfect marriage between experts in education and technology, and reinforces our core values of improving the accessibility and affordability of higher education."
SNHU's new MBA in Engineering Management will incorporate concentration courses in engineering, which will be developed and taught by WPI faculty for SNHU. Coursework will introduce students to various engineering disciplines and provide a framework for making business decisions within an engineering systems environment.
"Globally, the rate of innovation in engineering is faster than ever before, and by partnering with SNHU to develop its Engineering Management MBA program, WPI will more effectively impact the growing need for well-qualified professionals who can manage the efforts that are so essential to industrial productivity," said Laurie A. Leshin, WPI President. "Working together, we have the potential to positively impact businesses and economies worldwide. This partnership also allows WPI to engage with an entirely new student population, and we're excited to be able to provide those students with the knowledge they will need in order to be successful managers of such critically important workforces and enterprises."
Media Contacts:
Kristin Lamas Patterson, APR
Southern New Hampshire University
603.629.3570
k.patterson@snhu.edu
Explore more content like this article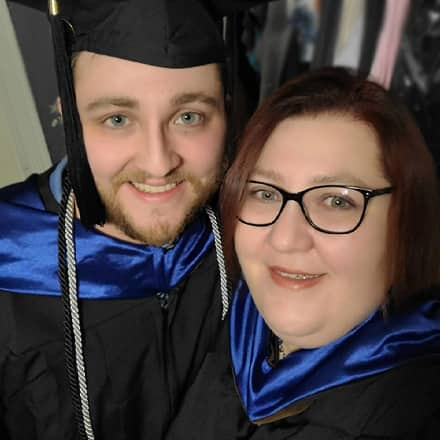 April 09, 2021
Tara and George Conrad – mother and son – began their degrees at the same time. Now they're celebrating their journey and accomplishments as graduates.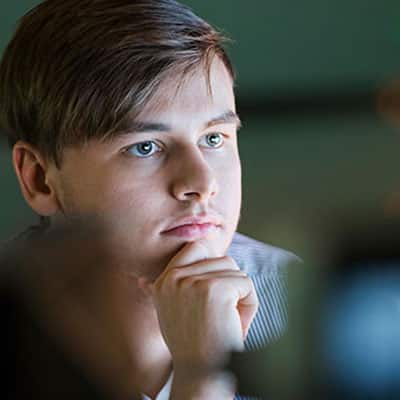 April 06, 2021
You may be wondering what do computer programmers do, and you're not alone. The simple answer, is writing computer software.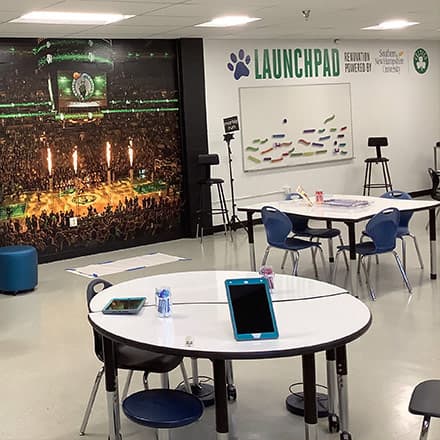 April 02, 2021
The Boston Celtics and Southern New Hampshire University recently unveiled their 14th tech lab, this time, the "Wildcat LaunchPad" at Webster Elementary School in Manchester, New Hampshire.