SNHU and Boston Celtics Unveil Sixth Technology Lab
The Boston Celtics and Southern New Hampshire University teamed up again this week to unveil another state-of-the-art technology lab, this time at Rochester Middle School in Rochester, New Hampshire. Boston Celtics center, Tyler Zeller, mascot "Lucky" the Leprechaun, and SNHU's chief of staff, Wil Zemp joined students and staff to unveil the new lab and talk with students about the importance of technology and education.
"At Southern New Hampshire University, we are serious about providing access to education not only for college students, but for students of all ages," said Zemp, "Our partnership with the Celtics to open these new tech labs is all about being a good neighbor and helping students use technology to learn new skills and take their creativity to the next level."
"The ability to have technology nowadays is a necessity, so it's great to have this in a school," said Zeller. "My high school never had anything like this, and I think having the kids be exposed to this everyday will really help them grow."
The new technology lab, named the 'Timberwolve Technology Den' by students, is the sixth lab opened by the Celtics and SNHU in the greater Boston area. The lab is fully equipped with 13 Apple iMacs and iPads, one Apple TV, a 65" Vizio HDTV and mount and other supplies. The Celtics and SNHU fully renovated the room and hung wall graphics depicting landmarks from the city of Rochester and logos from both organizations. Zeller and Zemp also signed the wall in the room with their favorite inspirational quotes, "Be Great Every Day!" and "Good, Better, Best, never let is rest," respectively.
The tech lab will be available for Rochester Middle School students and its teachers during and after school.
View a video from the day's events.
Lauren Keane is the director of communications for the Office of External Affairs at Southern New Hampshire University. Connect with her on LinkedIn.
Explore more content like this article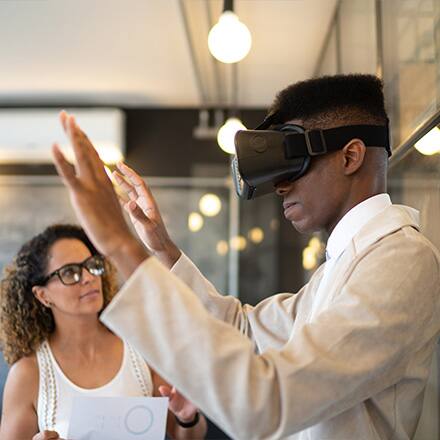 Virtual Reality in Education
September 04, 2020
By applying virtual reality technology to a wide range of training and educational purposes, institutions of higher learning are able to continuously improve, excite and innovate with new discoveries and modes of engaging learners.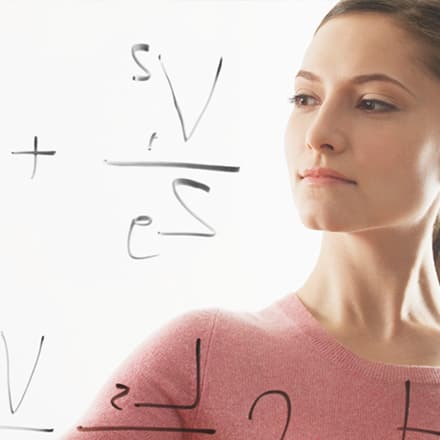 What Is a Degree in Math and Why Is It Important?
August 07, 2020
Whether you like mathematics or are even very good at it, math is around us all the time. When you earn your degree in math, you'll develop an advanced ability in mathematical methods, reasoning and problem-solving.