Teaching Science in the Online Environment
We know from an abundance of online learning research that there tends to be no significant difference between learning outcomes achieved in the online space and the face-to-face environment. The teaching and learning of science in the online environment can be as effective as it is in the face-to-face classroom environment.

While teaching science in the online environment can present its own unique challenges, such as a lack of physical science lab space, there are strategies to overcome this perceived limitation and even leverage it as an asset. For example, students in different locations may conduct water sampling activities and then share results among classmates, creating a GIS (Geographic Information System) map of their collective results. This allows for extended discussion on course concepts and elaboration of activity results.

In the online environment it is also important to ensure that science courses provide students with experience in the process of science, so learners may build their understanding of 'how' we know what we know about the natural world. It was Carl Sagan, renowned science ambassador, author and astronomy professor, who famously described science as "a way of thinking"- at COCE we aim to model this core idea in our 21st-century, real-world, student-centered online science courses.

SNHU's College of Online and Continuing Education works with internal and external experts to develop science outcomes and assessments relevant for the 21st-century learner. Our science courses offer hands-on, minds-on experiential learning for students via authentic assessment, project-based learning, science lab kits, technology tools such as simulations, and more. Student-centered faculty work with students in one-on-one and one-to-many interaction as students engage in active science learning and scientific discovery.

21st-Century Science and Science Education

CERN (the European Organization for Nuclear Research) and the international scientific community were major forces in the evolution of the World Wide Web. The path to the modern Internet was forged by the United States' Advanced Research Projects Agency Network (ARPANET), and University STEM (Science, Technology, Engineering, and Math) faculty were early adopters of the resultant Internet and email use, which aided in global collaboration among scientists.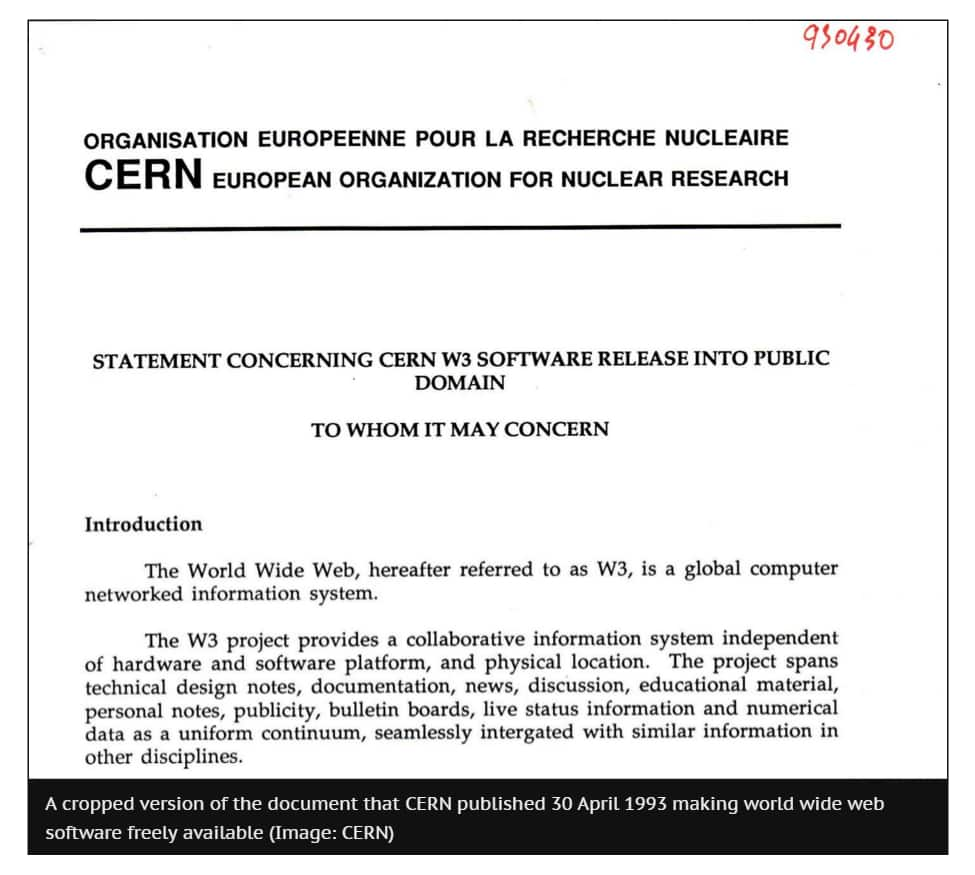 Today it is quite common for scientists to collaborate remotely. It is fitting that university science education incorporate science teaching and learning independent of geographic limitations, as this models the nature of modern science itself.

Scott Robinson, a professional cartographer and COCE geography adjunct faculty member, shares his observations from nearly four decades of experience in the field, "What I have seen too, is … a significant amount of engagement and collaboration with others – it is a requirement in our contemporary and global society to engage others in various aspects of our work in creative and innovative ways."

Technology tools enable teaching, learning and collaboration across geographic landscapes. The Partnership for 21st Century Learning framework to modernize teaching and learning includes technology skills as well as innovation skills known as the 4Cs: communication, collaboration, critical thinking and creativity.

Teaching science in the online environment enables instructors to seamlessly incorporate important technology and innovation skills and ultimately to foster student competency development in science and key 21st-century skill areas. At COCE we provide technology teaching tools in the classroom and informal online space for students to communicate, collaborate and connect as members of a learning community, outside of the formal classroom environment. SNHUconnect, our internal social network for students, serves as a social gateway to the SNHU community and enables them to access additional support when they need it, connecting them with others, anytime, anywhere, from any device.

Student-Centered Instruction

Below we share some essential elements of successful science teaching in the online environment:

Know your students. General education science students and students majoring in science tend to differ a great deal in terms of interest, motivation, self-efficacy, needs and background in science; in fact, the needs of students can be as diverse as the number of students enrolled in a course.

As Dr. Rich Schultz, geologist and full-time science faculty member, says, "SNHU always puts the student in the focal point. It is all about what the students need and how to support the student. That's critical to making sure the scientific experience is a good one, especially for students who are not majoring in science."

To accommodate diverse learners, Schultz says online faculty can, present the material in such a way that makes good scientific sense. "Part of that is knowing the audience and every section is different," he says. "That's why we take the time to get to know our students through 'getting started' introductory discussion forums."

Dr. Cathy Rice, adjunct science faculty member and science team lead, adds, "I do my best to get to know each and every one of my students…I can also make student-specific recommendations for how to optimize their understanding of the course content."

The old saying is true — they don't care what you know until they know that you care.

Communication and timely feedback. Effective communication in the online environment is critical. Our online science instructors communicate daily with their students using a variety of formats such as email, telephone, discussion boards, course announcements, synchronous webinars, short videos and more.

Frequent and sustained communication is key when teaching online; Dr. Alison Lockman, adjunct science faculty member, states, "One of my favorite things about teaching online is the immediacy of feedback to students. I try to return assignments within a day or two so that students can take my feedback and run with it into their next assignment. In an on-ground classroom, a student might have to wait a full week to have an assignment or lab report returned. In that intervening time, they might have moved on to the next topic, taking with them a misconception or misunderstanding. In the online classroom, I can more quickly intervene to correct these issues, and hopefully students are more successful at learning science in the long run."

Communication and timely feedback in the online space can catalyze student learning and increase their rate of progress as they master course concepts. Technology can help instructors meet the custom (and just-in-time) needs of all learners. Technology tools provide multiple modalities for both one on one as well as group interaction, such as synchronous communication tools (i.e. telephone, instant messaging, Skype, Blackboard Collaborate and many more) and asynchronous communication tools (i.e. email, Google doc collaboration, ADA– compliant video and multimedia resources made by the instructor, and many more).

Authentic, Real-World Science

To learn and experience the nature of science, students must "do" science. In other words, science is not a spectator sport — one must actively engage in the process of science to be considered literate in science.

In the online learning space this can be viewed as a challenge; however, it can also be viewed as an opportunity to extend science learning beyond traditional classroom walls and into the living lab of the real world. Additionally today's technology tools allow us to accomplish high-level, authentic science learning from almost anywhere in the world.


Dr. Amy Farnum, adjunct science faculty member and science team lead, says, "Students in my online science classes have shown the deepest commitment to the learning when I seek a high level of relativity to their lives and direct connection to real-world situations. Science is largely an application-based discipline, and instructors must transform the theory behind the concepts to actual uses in the field to foster interest and engagement … I continuously share stories from my professional experience, provide examples of technology tools in action, discuss current events and happenings, and offer tangible samples of science in practice."

Our instructors help to bring the course material alive; they engage students by connecting science concepts to our everyday lives and share stories and experiences, discuss current events, and mentor students as students develop projects of their own.

Connecting science concepts in a relevant, real-world context is a powerful strategy for effective student learning in science. Authentic science immersion experiences for the distance learner are available in a variety of formats, including but not limited to:


Virtual labs and online simulations (available from multiple vendors as well as open source learning providers)
Hands-on lab kits (available from a variety of vendors)
Project-based learning (PBL)
Citizen science
Increasingly, citizen science is becoming a way for science education to integrate authentic real-world science and discovery-based learning opportunities. Citizen science, or public participation in real-world science, was the focus of the most recent issue of the Journal of Microbiology and Biology Education. The need for authentic science immersion is a conversation that is taking place across all levels of education, including K-12 and university, face-to-face, blended, and online. At COCE we embrace learning by doing, and have joined in the ongoing conversation of how to best integrate authentic science into model university courses.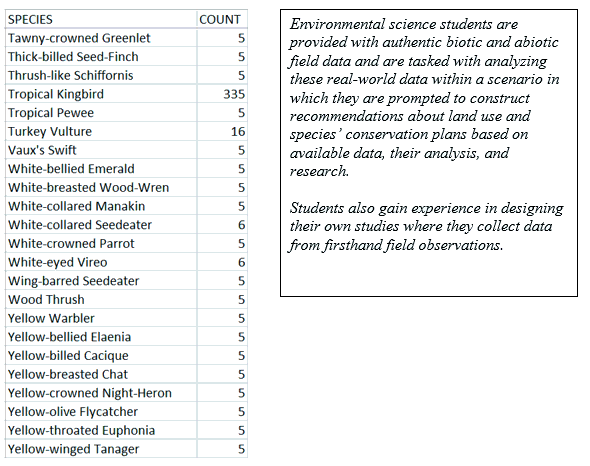 In addition to offering courses that incorporate authentic science experiences for our students, we are also investigating ways to extend immersive student learning opportunities, such as experiential learning-based internships, a conversation on the horizon.

It is an exciting time in online higher education and, much like science itself, the wise words of Carl Sagan apply here: There is still so much "waiting to be known." Join us on the journey as we continue to discover and develop innovative tools (and models) to meet the needs of today's learners.
Explore more content like this article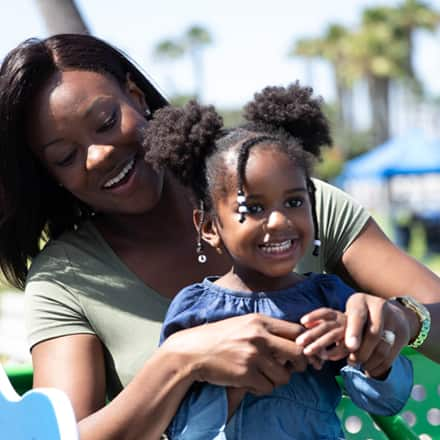 July 14, 2021
As we move toward a post-pandemic world, some kindness can go a long way in helping us be better educators and better human beings.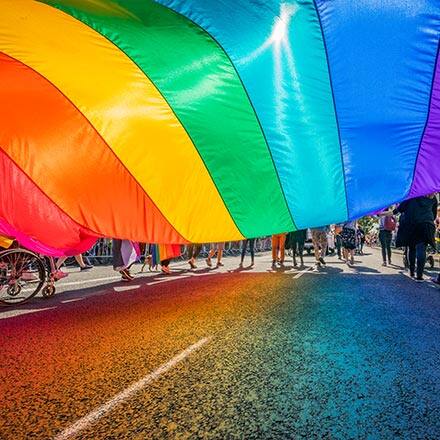 June 24, 2021
What about clips from the article, like: In a world where some believe and display that LGBTQ+ lives do not matter, we must continue to show the world through our pride that we do matter. When we learn to be prideful, we can continue to change the world for the better and be a beacon of light to those who are watching and waiting for us to come forth as possibility models for those who are fearful of exhibiting PRIDE.
May 26, 2021
The world is over a year into the COVID-19 pandemic and some people are growing tired of public health measures. What are some of the things that can be done to combat pandemic fatigue?