Meet Player Competitions Intern Nathaniel Horton
As part of the MLS partnership, SNHU students have the opportunity to earn internships with the League and its Clubs, helping them gain exposure to the job market and on-the-job experience.
Learn how Nathaniel Horton, an MS in Sport Management student, landed a Player Competition Internship at the League Office.
Q: What inspired you to pursue the Player Competitions internship?
NH: The opportunity to combine my passion for soccer with my educational background in business and sports was a no-brainer. Major League Soccer is an organization I've dreamed about working for. I'm thankful for the opportunity.
Q: Describe some of your day-to-day responsibilities.
NH: I assist with the Disciplinary Committee process and real-time video review. So when there's a bad tackle on the field or a player acts out of turn off the field, we're responsible for determining the disciplinary course of action. Among other things, I have a hand in creating the competition and game-day documents for the regular season, scheduling and operations for the Generation adidas Cup and video/statistical analyses of MLS matches and players.
Q: What are your career aspirations long term?
NH: I'd like to become a GM or Sporting Director of an MLS or international soccer club.
Q: Any cool people you've met hanging around the office?
NH: I've had the chance to meet world-class players such as Raúl, Didier Drogba and David Beckham!
Q: What are your thoughts on the SNHU/MLS Partnership?
NH: I came to SNHU as a recruited soccer player looking to continue my education. When the news broke about the partnership I was very excited. It's a win-win for both sides and there's nothing quite like it. It will allow students and professors to collaborate with MLS and assist in areas and departments that could use more resources or research. Not to mention, I don't think I would've had this opportunity without the internship program through SNHU and the League.
Q: Talk about your educational experience with SNHU.
NH: I had an unbelievable experience at SNHU, and it taught me to be very accountable and efficient. Finishing my master's in one year was very challenging, but I had great support, guidance and lessons from the sport management professors. I would recommend SNHU to anyone looking to specialize their education and to open up opportunities in the sports industry. For players looking to complete or further advance their education, it's a great place to learn and grow as a person and professional.
Q: What is your personal connection to soccer?
NH: I started playing soccer when I was 4 years old. I played soccer at the Division 1 level at Hartwick College, and then I played at SNHU for 1 year. Playing professionally was a dream of mine ever since I was young, and soccer is something that will always be a part of me.
Q: What have you enjoyed most about your internship?
NH: One of the most rewarding parts of my internship so far has been the travel as part of the Player Competition department. Earlier this year, I spent 10 days in Frisco, Texas, helping with all aspects of the Generation adidas Cup. I learned about how much goes into conducting a major international tournament, and I got to practice some Spanish, too! I also traveled to Las Vegas for a three-day training conference. These experiences taught me so much more than just how MLS operates, but also how to handle myself and speak in professional settings.
Q: Advice to other students looking for internships in the sports industry?
NH: Find something you are passionate about and go for it! Gaining experience is everything in sports. One of the best ways to set yourself apart from other candidates is to show initiative through your coursework, extracurricular activities and independent research. Don't be afraid to hear "no."
Explore more content like this article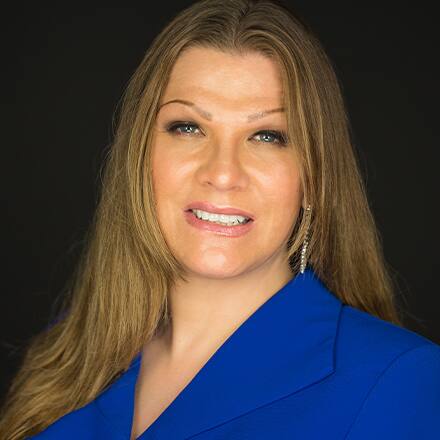 5 Tips to Stay Sane and Compassionate During the Age of Coronavirus
March 19, 2020
The COVID-19 scare is drastically reshaping how we live and engage each other. Even as we pass through this period of uncertainty, here are 5 things that each of us can do to take care of our own mental health while being mindful of and compassionate toward the mental health needs of others.