Why is Education Important? A Q&A with Dr. Kimberly Blanchette

We asked Dr. Kimberly Blanchette, "Why is education important?" Blanchette explained the vital role education has in a true democracy and individual freedom.
Why is education important to each of us as individuals and to society as a whole?
Education from an individual and societal perspective was something I contemplated and wrote about during my doctoral studies in educational leadership. My thinking was very much informed by John Dewey's work. In thinking about how a democratic society allows for intellectual freedom and if it guarantees that intellectual freedom, I believe society as an external influence can shape and control the growth and opportunities individuals have. Education is the driving force of advancement for an individual and thus society. Without education, human advancement would cease by not gaining skills and knowledge for learning to adapt to a changing world. Dewey would agree that an individual mind can't increase knowledge on its own account. Would we then surmise that those who are exposed to many diverse ideas, beliefs, cultures and customs are truly intellectually free? Conversely, are those who are more secluded and have fewer tools available to them not intellectually free? One viewpoint is that an individual is not intellectually free if she does not have access to the means by which she could experiment and apply her own thinking. Therefore, an individual in a more remote and secluded society can be intellectually free to the extent she can test her own beliefs and ideas. However, the depth and breadth of knowledge would be limited due to the society being closed off from others. The same is true for poor societies in the lack of means available to them. A society, to be truly democratic, must value the uniqueness of individuals and embrace the possibility of growth through these differences.
As we socialize with others, we consider our relationship with them as well as their feelings, beliefs, actions and influences upon our society. The process of socializing and living with others educates. In turn, democracy allows for the freedom of opportunity but does not guarantee it. The quality of education, and thus our lives depends upon our experiences in the associations we have with others. This is why education is important for individuals and society as a whole.
As Dewey comments:
"When it is said that education is development, everything depends upon how development is conceived. Our net conclusion is that life is development, and that developing, growing, is life. Translated into educational equivalents, that means that the educational process has no end beyond itself; it is its own end; and that the educational process is one of continual reorganizing, restructuring, transforming."
What led you on the path to your own journey in education?
I always recognized the importance of education as a driver for success in life. My mom stopped just shy of graduating high school. And my dad began college, went off to the Vietnam war, and returned to work and take care of his family. He never did finish college. I never questioned whether I would go to college or not. In my mind, it was a given and was going to happen. While I have always been driven to learn and grow, it wasn't until I began my graduate studies that I truly embraced my educational journey. I recognized how this deeper level of learning changed me as an individual and intellectual. During my doctoral studies, I experienced profound development and epiphanies. I would consider myself a life-long learner because I never want to stop developing. There is so much to learn!
Personally, I believe it is important to influence and assist in the education of others. I truly enjoy engaging in the educational process with others whether through formal teaching or informal mentoring or learning together.
What impact has education had on your life?
Certainly, I attribute education as the major influence on my professional success. Education has provided flexibility and choice in the direction of my future, which is quite empowering. It has also impacted the manner in which I parent and raise my children. Education opens ones' eyes to possibilities. Personally, education has fostered appreciation for open-mindedness, acceptance, and an outlook and consideration for many and not just one.
This article was originally posted on New@SNHU.
Explore more content like this article
May 26, 2021
The world is over a year into the COVID-19 pandemic and some people are growing tired of public health measures. What are some of the things that can be done to combat pandemic fatigue?
March 25, 2021
The importance of empathetic teaching in an online environment cannot be understated. Students appreciate when instructors show concern for what is happening in their lives, and having an instructor with a teaching approach that focuses on empathy helps them navigate anxiety or uncertainty.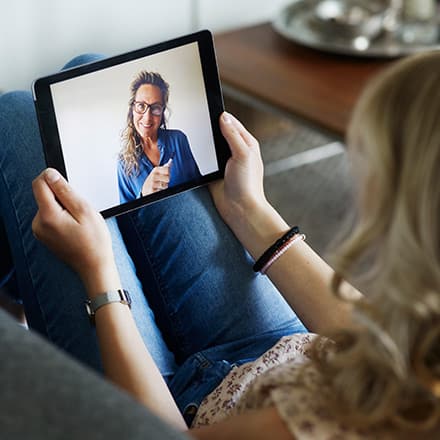 February 11, 2021
Consider what your role might be as a mental health advocate; someone who gives a voice to the problems and potential solutions related to mental health and mental health awareness. To advocate means more than just giving voice; it means to fight.