Online Cyber Security Students Hone Skills at Cyber Competition
Someone is trying to hack into your company's server network. You know they're trying to access private information and that they'll almost certainly try again, but who are they? Where are they in the world? What information are they after, and how are you going to protect the social security numbers, private health and banking information of your customers or colleagues?

If you were a member of the CyberSNHUpers - Southern New Hampshire University's crack Cyber League team - you would have a leg up answering those questions.

Nearly 20 students working on their online cyber security degrees in SNHU's information technology in cyber security undergraduate and graduate programs are participating in the National Cyber League (NCL) this spring. NCL is part of a training program to prepare for a no-holds-barred digital capture-the-flag competition this fall against teams from school like the Massachusetts Institute of Technology and Norwich University. While competitive, the National Cyber League is also focused on educational opportunities for cyber security students and gives students like Matthew Weidner a chance to learn and improve skills related to the cyber threats, ethical hacking and security breaches they will need in their cyber security career.

"In a general sense the skills that we are learning are how malicious attackers think and operate. Additionally we are learning forensic analysis skills used to detect and document what an attacker has done to a system," said Weidner, an Emporia, Kansas, resident working on his online bachelor's degree in information technology with a concentration in cyber security. "These (skills) are necessary in order to detect attacks and also understand and test defensive methods that are employed to protect against attackers. How can we verify that your IT systems are protected without knowing how malicious hackers perform their attacks or how to detect their activity?"

Weidner was the captain of the five-person team that formed at SNHU last fall. This year the team has quadrupled in size and half the team members are women - a stark contrast to the 11% of the cyber security workforce that are women.
How Does It Work?
It's probably not clear how all this works, but it's also probably not surprising that a cyber security competition would take place in the virtual world.

Cyber League players practice and complete exercises in what Dr. Gwen Britton, executive director of Science, Technology, Engineering and Mathematics (STEM) programs at SNHU, called an "online gymnasium," and what National Cyber League calls the NCL Stadium. There, competitors work both individually and as teams to solve a series of challenges in a number of cyber security areas, including wireless access exploitation, password cracking, open source intelligence, log analysis, cryptography and scanning and reconnaissance, among many others. Often competitors have to solve the cyber security-related challenges to find "digital flags" hidden on servers, in encrypted messages or in applications, according to NCL's website.

The Southern New Hampshire University team also meets on the school's online student hub, SNHUConnect, where members have formed a discussion board and file exchange to trade information, ask for help from teammates and collaborate on challenges. "They're really kind of self-coaching themselves," Britton said.
The challenges and the National Cyber League program overall is also aligned to two common cyber security industry certification exams that students will likely want to take after earning their online cyber security degree. By competing in NCL, Weidner and his teammates are also preparing to sit for those exams, Britton said, which is another item they can highlight when they begin applying for jobs following graduation.

"Plus they can say 'I competed in Cyber League,' which also bumps their resume right up to the top of the pile," she said.

Southern New Hampshire University's team is also unique in that about half its members are women. In fact, when the team was formed in the fall, Weidner said he was the only man on the team. There are no hard or fast answers as to why that might be, but team member Martha Stallings, another Southern New Hampshire University pursuing her Master of Science in Information Technology with a concentration in Information Security from Virginia, said a supportive environment and encouragement from instructors probably play a role. Britton agreed.

"I think it means we're doing a really good job at exposing women to opportunities that they may or may not have realized they could play in," she said. "There's always someone there to answer the questions. Advising does a phenomenal job of connecting students using SNHUConnect. I think because we have all these support systems in place, I think there's a whole lot more women discovering these things."
Student Competitions Making an Impact on IT Industry
The role of cyber security competitions among students is more than the belief on the part of instructors and students that the experience will help prepare them for the job market. Industry research has found that the competitions are also playing an increasingly important role in cyber security education itself, including those earning an online cyber security degree. Competitions like National Cyber League and a host of others are credited with improving students' learning experience by giving them a chance to practice skills in a real-world environment, according to a white paper the National Cyberwatch Center published in April. "... student participants in the cyber competitions such as the Mid-Atlantic Collegiate Cyber Defense Competition and the NCL have consistently reported learning on a wide variety of dimensions, including increased ability to apply technical skills and handle the pressure of real-world situations, improved individual 'soft skills' such as problem management and time management, improved interpersonal skills such as teamwork and communication, and greater insight into their personal strengths and weaknesses with regard to cyber security," according to the paper's author John Sener of Sener Knowledge LLC.

The competitions also increase cyber security students' interest and motivation, according to survey and anecdotal data cited in the white paper. Many described their experiences at competitions like NCL as "rewarding, fun, even a peak experience," Sener found.

Weidner said he has had both a lot of fun and developed skills he wouldn't otherwise through his participation in National Cyber League competitions. "Well, it certainly is fun! When you start a challenge saying to yourself, 'I don't know anything about this subject. I don't even know where to start.' Then, maybe get some direction from another team member. Do some research, learn a new concept or how to use a new software tool. Then, finally, after a length of time, find the solution and see that flag appear on the screen ... first, it makes you want to jump up and down," he said. "Second, you want to share your accomplishment and your method with others! Share the knowledge! It's quite a feeling of accomplishment."
Stallings said she's learned a lot about open source intelligence, network traffic analysis, log analysis, scanning and reconnaissance and cryptography through her participation in SNHU's National Cyber League team, all key parts of an online cyber security degree. "It's a way I can learn but I also find it fun to do and I have noticed that I am more confident in my ability to be successful in this field as well," Stallings said. "... I do believe that the skills I am learning through competing in the competitions will help in the job market. I have been actively looking for internships and entry-level jobs in information security/cyber security and many of them are looking for the same set of skills and abilities that can be learned through participating in the NCL."

The competitions were also found to help students integrate the theoretical classroom experience with practical experience, Sener wrote, because they take place outside the traditional academic classroom environment. "Particularly in the field of cyber security, practical hands-on learning is an essential part of the educational experience and preparation for employment," he wrote. Many of the competitions also give employers an additional venue to contact students who will soon be looking for a job in the cyber security industry while giving students more ways to market themselves to employers.

"Certainly there is skill development, too," Weidner said. "The NCL has designed the challenges so that the skills required to solve them are those that are in-demand by the industry." National Cyber League challenges have helped direct Weidner's academic choices as well, he said. When he realized he lacked much knowledge of cryptology during one of the challenges, he enrolled in classes at SNHU to learn more about that area of cyber security, he said.

Britton said hands-on training and experience is vital for students looking to work in Information Technology. For many SNHU students, competitions like National Cyber League are particularly convenient because while they want to begin a cyber security career, it can be difficult to get enough of that hands-on experience while also dealing working and going to school. "They can't get the experience to put on their resume because they're too busy going to school. So they can't get the job without the job," Britton said. "Anybody who goes into the information security sector, if they don't have something like that on their resume, their resume will get put at the bottom of the pile. So participating capture the flag is huge for someone who wants to be a cyber security professional."
Timothy Bass, a Coon Rapids, Minn., resident is pursuing his online degree in information technology with a concentration in cyber security after dropping out of college 30 years ago, said he's confident he's gaining skills that will help him in his classes and the job market.

"I believe that I am gaining valuable skills that will aid me in pursuit of (my) degree. The skills are taught in a very fun environment utilizing teams. Cyber League is also teaching team building and how to collaborate," Bass said. "Thus far I have significantly improved my understanding locating information in website and email addresses. This is very useful in tracking the computer or server used by a hacker."
Cyber Security Professionals In High Demand
It's hard to overstate just how many specializations exist within the field of cyber security and just how many Information Technology and cyber security professionals are needed. Britton sketched the scope of the challenged IT experts face by describing a typical office building.

First, there are the exterior doors, perhaps patrolled by security guards, but also often accessed by employees using electronic key cards - information that can be tracked and stored. Those same cards likely restrict employees' access to certain parts of the building. Once inside, cyber security workers also have to worry about physical objects like computers, laptops, printers, servers and much more. Beyond the potential physical access, there is also the vast amount of information being beamed around the world that could be at risk if it's not properly guarded.

But the need for secure technology also extends far beyond businesses. As the world becomes more and more connected - and connected specifically speaking to the Internet - the number of potential weak points to valuable information stored away from the outside world increase exponentially, Britton said. Cars, refrigerators, baby monitors and much more are becoming internet-ready. Each of them could be attacked by someone with bad intentions. "Even as an individual you have to be aware of these things. If you can make it, someone can break it. Even as an individual you have to be cognizant of the security issues," she said. "That's part of the challenge. Even if you're not in security and you're building these things or you're designing these things, you have to have that security mindset."
Expanding the Ranks
Britton said she didn't have any firm goals for the team this year, at least in terms of its performance. For now students are continuing to complete challenges in the NCL Stadium, honing their skills and preparing for the capture the flag finale in the fall. They're also spreading the word about SNHU's National Cyber League team and convincing more people to join. Britton said she wants to triple the size of the team by the fall and be able to bring three, 5-member teams to the capture the flag battle. "The goal is just to get as many people interested as we possibly can and get as much out of it as you can," she said.
Explore more content like this article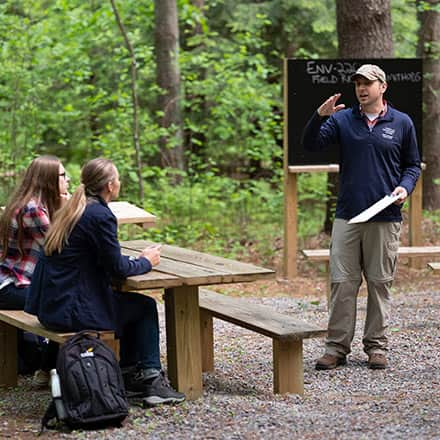 June 09, 2021
SNHU Arboretum, accredited by the ArbNet Arboretum Program and Morton Arboretum, is more than a learning space for campus courses. Students in the online environmental science program also tap into the 25-acre forested wetland, using the data generated there in their courses.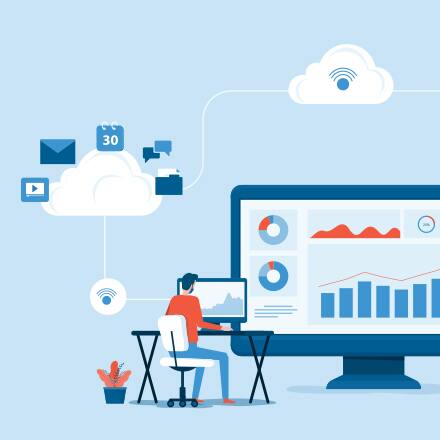 June 08, 2021
When you stream your favorite music or shop online with your favorite retailer, you're taking advantage of cloud computing. But what is cloud computing, really? Explore this fast-growing computer science field and how to get started with a cloud computing career.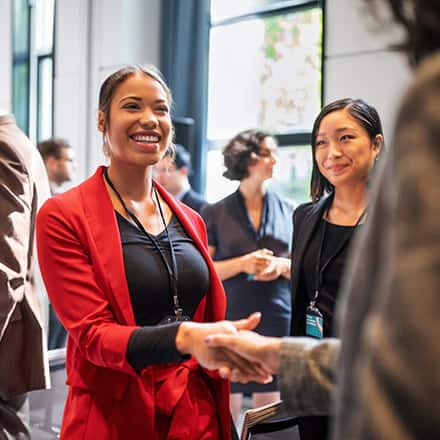 June 04, 2021
The day you receive your diploma from your university is a proud one, marking the culmination of your degree. But, your relationship with the university doesn't have to end there. Alumni are an integral part of a university community and are true advocates for student success.