Reflection and Remembrance: Honoring Dr. Martin Luther King, Jr., 2017
Each January, we pause to honor the birthday of a national hero-Dr. Martin Luther King, Jr. We celebrate the life of this fearless leader, who championed a seemingly impossible cause with courage and grace. On this day, we applaud the stunning achievement of the Civil Rights Movement and mourn the tragic and premature loss of its brightest leader.
All of this happened over 50 years ago-before roughly 75% of Americans were even born. The reality is Dr. King's legacy, recounted in grainy black-and-white film reels and scratchy audio recordings, can feel distant and unrelatable for many today. Like other national holidays, MLK Day is becoming an obligatory nod of gratitude to a great leader and change agent, rather than a serious pause in our routines to reflect not only on what his life meant to us then, but also what it means to us now.
Dr. King famously said, "The arc of the moral universe is long, but it bends towards justice...," but moral arcs don't bend by themselves. People bend them. People of different races, ethnicities, genders and religions bend them. People who can't sit still when the rights of others are violated, or non-existent, bend them. People who aren't ambiguous about what is wrong and right-they bend them.
Today, the civil rights of many groups are in peril. The hope that we can carry with us into MLK Day is to remember that each ugly battle over civil rights is the result of someone having the courage to cry out for them. For that kind of bravery and resolve, we can thank Dr. King.
Fifty years from now, the artifacts of our Facebook posts, tweets and news clips will tell harsh truths about the current state of civil rights in the USA. They will reveal sentiments that do not indicate a state of having "overcome." Bathroom laws, hate crimes, mass shootings, police shootings, sexual violence, assassination of police officers, widening wealth gaps, viral divisiveness and a debilitating hope deficit all will continue to challenge us in 2017 and beyond.
To truly honor the memory of MLK today, we must first admit that his work is far from complete and then admit that there is no one but us to continue to do it. The Civil Rights Movement was waged by African-Americans with the support of a broadly diverse group of allies. I think we forget that. We forget that diversity is our strength, not our handicap. We have for too long allowed nefarious forces to fracture us along the fault-lines of our differences-and when we allow ourselves to be pitted against one another, those dividing forces conquer.
If we are to truly honor Dr. King, we will commit to bending that arc of the moral universe towards justice together not only on the 16th of each January but also in the days, weeks and months that follow it. And that means all of us-young, old, white, brown, Muslim, Jew and Christian-because as MLK said himself:
"The ultimate measure of a man is not where he stands in moments of comfort and convenience, but where he stands at times of challenge and controversy."
Jada Hebra is Southern New Hampshire University's newly appointed Chief Diversity and Inclusion Officer and comes to SNHU with over 25 years of experience working on diversity issues in education.
Explore more content like this article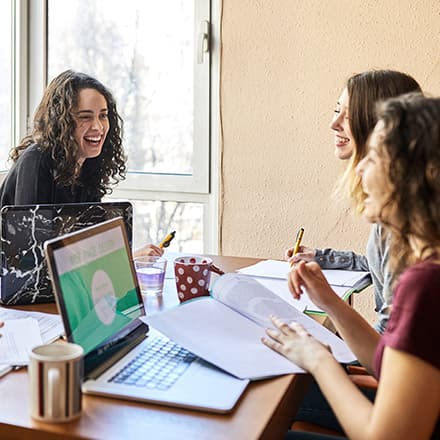 June 16, 2021
In balancing work, personal lives and academics, college stress is a reality for many students. Recognizing signs of burnout, knowing how to handle your responsibilities and making sure you're taking care of your mental health can make college stress more manageable.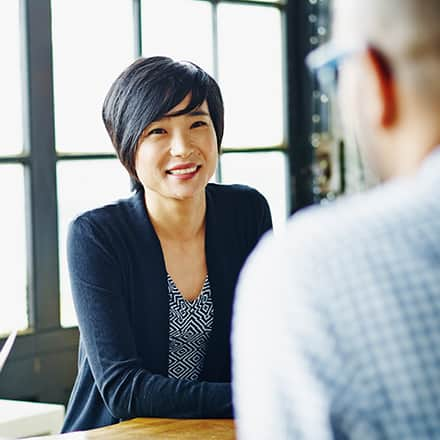 May 14, 2021
While receiving a nomination letter from an honor society like Delta Mu Delta is a thrilling recognition of dedication and skill, you might take a look at the membership fee and ask, "Is it worth it?"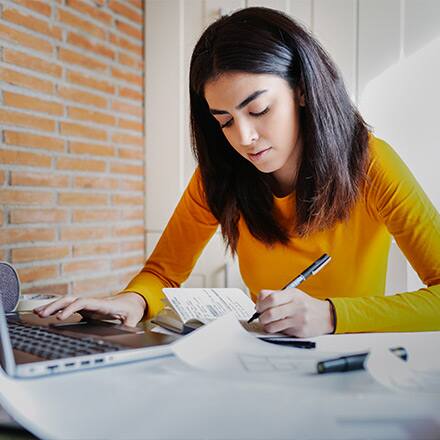 May 12, 2021
The capstone project in college typically requires students at the end of their degree to complete a project, such as a research proposal or other means, that gives them the ability to take the knowledge they have learned and apply it in a real-world setting.