SNHU Graduate and Her Professor Make Major Environmental Discovery
Mariah Mitchell '17 and Dr. Kate York, one of her former professors, recently became the first researchers to detect the Chytrid fungus in New Hampshire. The fungus, which is responsible for the mass extinction of amphibians across the globe, was rare in the New England region and had not previously been detected in the Granite State.
"I had been talking about Chytrid fungus for at least 10 years," said York. "When I was in Honduras was the first time I actually got to see it...and the way that you actually tested for it. So I thought, it would be interesting if anyone has seen it around here-I didn't know of any studies. That's when Mariah walked in."
"I was on a tour and I approached her and said, 'Hi, I'd like to do some research with you. I don't know what I want to do yet, but I want to do something,'" Mitchell said. "And she brought up Chytrid fungus."
"I had mentioned it, knowing what a global disease this was for amphibians," York said.
The fungus is zoosporic, which means it is able to swim. Traveling through water, it gets into the skin of amphibians and forms a sort of cyst. This thickens the skin, making it very difficult for them to exchange fluids and gases between their skin and their body. For amphibians, this can be life threatening.
"We took our DNA samples out of the field, and we had a specific control sample that was a positive for this particular fungus," said York. "So when we analyzed it in the lab, we were looking for whether anything matches up with this real control. In fact, two of our samples did match up, and we knew it was this specific fungus."
So, are New Hampshire's frogs doomed? Researchers aren't so sure. The fungus tends to thrive in warmer climates, which means that the chilly New Hampshire winters may be an unexpected ally for frog populations. Now that the fungus has been detected, researchers will know to keep an eye on the situation-and Mitchell will be right there alongside them.
"I'm definitely going to be doing my internships this summer," she said. "I'm going to be working with the Merrimack County Conservation District in Concord doing lots of different conservation work and natural resource education. I'm also going to be working with the Department of Environmental Services as a wetlands sampling intern. And I'll also be looking to do volunteer work for New Hampshire Fish and Game."
Explore more content like this article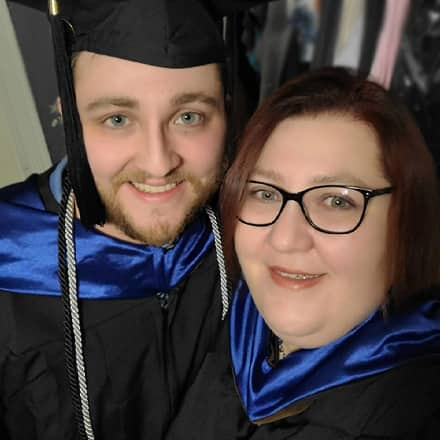 April 09, 2021
Tara and George Conrad – mother and son – began their degrees at the same time. Now they're celebrating their journey and accomplishments as graduates.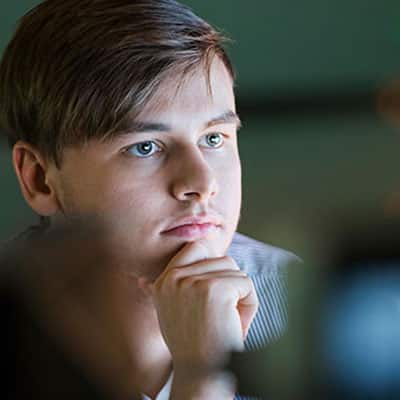 April 06, 2021
You may be wondering what do computer programmers do, and you're not alone. The simple answer, is writing computer software.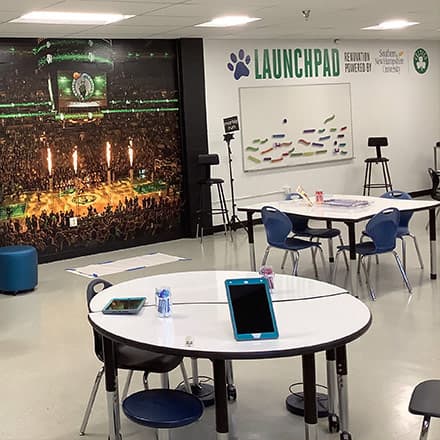 April 02, 2021
The Boston Celtics and Southern New Hampshire University recently unveiled their 14th tech lab, this time, the "Wildcat LaunchPad" at Webster Elementary School in Manchester, New Hampshire.