SNHU Track and Field Coach Wins Manchester Marathon
Athletics is a big part of life at Southern New Hampshire University. Many SNHU sports teams, including baseball, basketball and soccer, regularly compete at the highest levels of Division II athletics, and the university is always proud to recognize the accomplishments of its students.
One of the things that makes the SNHU Athletics Department so great is the quality of its coaches and staff, a fact that Nick Aguila, an assistant women's track and field coach on campus, demonstrated this November when he won the Manchester City Marathon powered by SNHU.

The Manchester City Marathon takes runners on a looping, circuitous route through the city of Manchester, just south of the SNHU campus. It covers areas of the city that campus students will no doubt recognize, including a final stretch down Elm Street.

"It was pretty exciting coming down Elm Street, to do that last bridge loop," Nick said. "I knew I was going to win at that point, because I had a pretty fair lead, so kind of riding off that energy, kind of sprinting down Elm Street, and having all the crowds lined up at the finish was pretty exciting."

Around the 24-mile mark, Aguila realized that he was averaging around 5:30 per mile, and, if he continued at that pace, he had the opportunity to set a personal record. That thought gave him a boost of both confidence and energy.

"I just started feeling really good," he said. "With about two miles to go I figured out that I could ... run a personal best and have the third-fastest time on the course. So that was pretty exciting, and that kind of motivated me to push harder and harder."

Aguila finished the race with a time of 2:29:07, setting the personal record he sought. The accomplishment comes in the midst of a busy marathon season for Nick, who was also the first New Hampshire finisher in the Boston Marathon this year.

Shane Carley is a writer and content developer in the Southern New Hampshire University marketing office. Connect with him on LinkedIn.
Explore more content like this article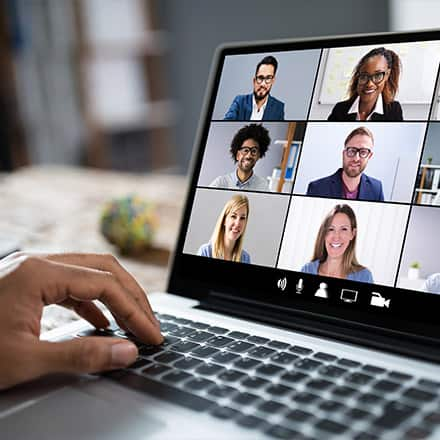 February 17, 2021
Thousands of SNHU educators from various disciplines virtually convened for the university's second annual Gather Conference. The three-day conference focused on online instruction approaches and other developmental opportunities.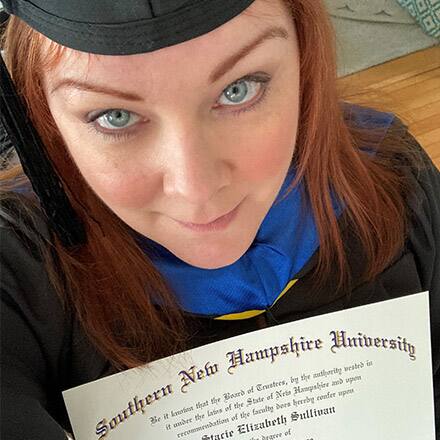 September 08, 2020
For years, Stacie Sullivan '19 felt stuck in her career, sensing her opportunities to advance were limited. After a series of challenging life events, Sullivan enrolled in the BS in Health Information Management program at SNHU.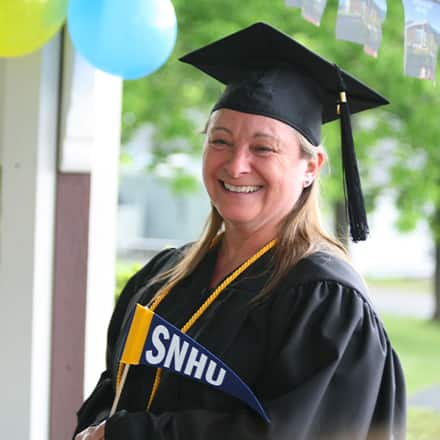 August 03, 2020
When SNHU's Commencement was postponed, Dr. Gwen Britton decided she would arrange a special ceremony for her longtime friend who had earned her bachelor's in information technology.