SNHU Students Likely the First All-Female National Cyber League Team
A group of Southern New Hampshire University students appears to have become the first all-female team to compete in National Cyber League (NCL).

Dr. Dan Manson, NCL commissioner and professor of computer information systems at California Polytechnic State University-Pomona, said that while there are no complete participation records, he doesn't know of another all-female team.

The group, one of the school's three NCL teams, was captained by Briana Beyerl, an NCL veteran studying for her master's in cyber security and working in information technology research. "The fact that such a small percentage of women who join the STEM field is distressing and even (fewer) women go into cyber security," she said. "I truly believe SNHU is making strides in encouraging women (to) join STEM fields, and I am immensely proud of that and grateful to have the opportunity to be part of the movement."
"For me, NCL can help serve as a nurturing environment for women who want to explore cyber security," Manson said. "(The SNHU team) are role models for young women who want to develop, practice and validate their cyber security knowledge and skills using next-generation, high-fidelity simulation environments."

The statistics illustrating the lack of women in many STEM - science, technology, engineering and mathematics - fields are stark. Girls perform as well as boys in elementary and high school mathematics and science classes, but gender disparities begin to evidence themselves at the college level, according to the National Girls Collaborative Project. Based on a 2016 National Science Foundation study, the group reported that women made up just 29% of the science and engineering fields. Women make up a high percentage in certain areas, such as the 62% of positions in social sciences and very low percentage, 15%, in computer and mathematical sciences, according to NGCP. Women make up a particularly small number of cyber security professionals, 11%, according to a study published by the Center for Cyber Safety and Education.
Manson said efforts outside colleges and universities are another critical way to encourage more women to enter the field. "There is no way we can address the cyber security workforce shortage without increasing diversity in the profession," he said. "Experiential learning outside the classroom, which includes engaging, entertaining, measurable and scalable methods such as NCL, are just as important."

NCL teams compete by completing cyber security exercises online. The challenges run the gamut from password cracking and open source intelligence to cryptography and wireless access exploitation. Before the fall competition, there is a practice period, and players are ranked into one of three categories based on their knowledge and abilities. In the fall, players compete on teams to gather as many "digital flags" hidden on servers, applications and encrypted messages using the cyber security skills they've developed through the practice sessions and their coursework.

Dr. Gwen Britton, executive director of online STEM programs at SNHU, said efforts to encourage women at the university to pursue STEM fields is catching on, and it's often the students themselves generating the excitement around events like NCL and annual trips to the Grace Hopper Celebration.

"Our voices aren't the loudest ones. It's the students' voices that are the loudest ones. They're spreading the word. They're paying it forward. They're proving they've got what it takes," she said. "What it tells me is women are starting to realize they have the confidence and the competence. They've got both. Once you have that confidence, you can build your competence much more."

Dr. Laila Moretto, a member of SNHU's STEM Council, called the news that SNHU fielded the first all-female NCL team "super exciting."

"As a council member, I would like to encourage SNHU (to) host a women-only competition. This will engage SNHU and women in STEM," she said.
Britton said instead of grouping higher-level players together, the SNHU teams have a mix of players with varying ability levels, giving students a chance to mentor and learn from one another. Beyerl, she said, brought together the women on her team after attending the Grace Hopper Celebration and Women in CyberSecurity Conference with many of them. "She basically rallied all the women to get them to play," Britton said.
Beyerl said captaining the team means more responsibility, but it's worth it. "The leadership experience has served me quite well in my personal and professional development, which significantly outweighs the bit of additional stress captaining a team adds," she said.

The women, who called themselves M5 Bot5, place 63rd of 174 teams nationally. SNHU's two other teams, Anonymouse and Derezzed, placed 24th and 73rd, respectively.
Joe Cote is a staff writer at Southern New Hampshire University. Follow him on Twitter @JoeCo2323.
Explore more content like this article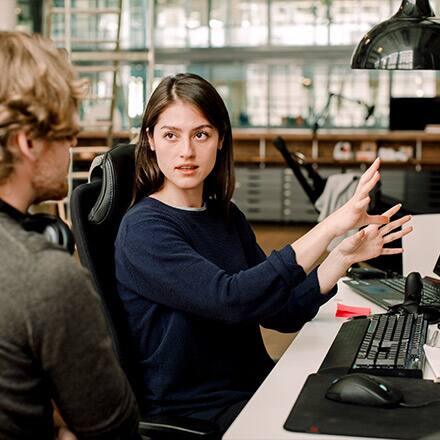 June 15, 2021
If you're interested in a career in computer and data science, learning Python will be key to your success. Discover why this general-purpose programming language is quickly becoming an in-demand skill for programmers, developers, data scientists and more.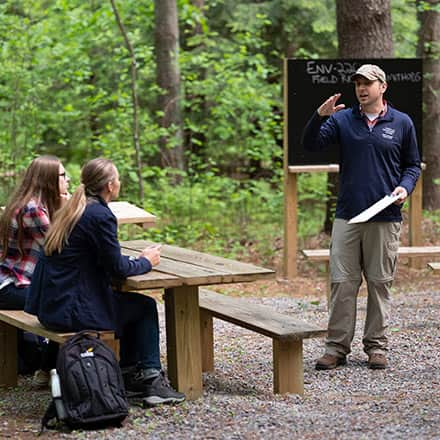 June 09, 2021
SNHU Arboretum, accredited by the ArbNet Arboretum Program and Morton Arboretum, is more than a learning space for campus courses. Students in the online environmental science program also tap into the 25-acre forested wetland, using the data generated there in their courses.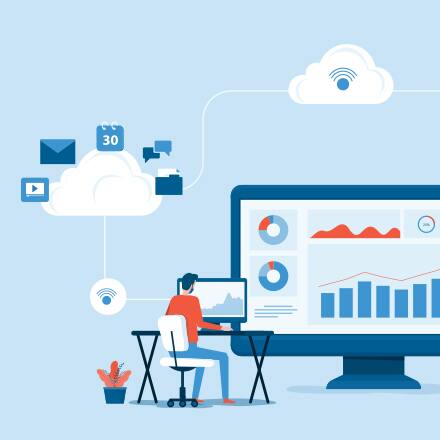 June 08, 2021
When you stream your favorite music or shop online with your favorite retailer, you're taking advantage of cloud computing. But what is cloud computing, really? Explore this fast-growing computer science field and how to get started with a cloud computing career.