SNHU Business Alumnus John Congdon Joins Tesla Motors
John Congdon '82 began a long career in business and technology fields after graduating from Southern New Hampshire University (then called New Hampshire College) more than three decades ago. Now, after deciding he wasn't ready to retire, is working as a customer experience specialist at a high-tech automotive company on the cutting edge of developing electric automotive engines. He spoke about his work now and advice for today's college student.
What drew you to Daniel Webster College, and then to New Hampshire College?
As a high schooler in Albany, N.Y., I had a lot of different interests and wasn't focused on a particular career area. I had scored high in STEM-related AP tests, so I enrolled in Daniel Webster College's aviation management program and did really well. Then came the 1981 air traffic controller strike and subsequent firing of 11,000 government employees. I thought to myself that, if the government can just fire federal employees that easily, maybe I should pursue a different track. I had been working in sales at W.W. Grainger while in school, and with their strong encouragement, I studied business management and marketing at night at New Hampshire College, earning my BS in 1982.

I stayed with Grainger for 25 years, advancing in management and becoming deeply knowledgeable about technology, overseeing the integration of enterprise-wide business systems and sales operations. From Grainger, I went on to work at Motorola, and then at Kubota Engine America. I retired in 2016, after what I would call a successful career in information technology, marketing, project management, and sales and supply chain management.
Why did you join Tesla Motors now, at this point in your life and career?
I'm working at Tesla Motors to help accelerate the advent of sustainable transportation. After I left Kubota, I discovered that I'm not quite ready to fully retire. I wanted to do something really different, so I pursued my love of the electric vehicle industry. Tesla Motors is unique because they do not merely sell cars; they've introduced leading-edge technologies that will help reshape personal transportation for many years to come. The best part, for me, is delivering the car to the customer - they are so excited!
What wisdom would you share with today's universities?
Since the 1990s, we've seen rising integration of sales, business operations and technology that requires new attitudes and ways of working together. In addition to solid academic content, today's universities should be ensuring graduates have critical soft skills like teamwork, project management and excellent communication to be effective employees early on. And some business management theory could benefit every student. When you have a better understanding of how the company makes money, you can see how you, yourself, can impact that bottom line. Companies that develop and hire young workers benefit, because their employees appreciate the company they work for. Understanding the company's values, like sustainability for Tesla, is key to retaining good employees.

I'm excited about SNHU's new College of Engineering, Technology, and Aeronautics (CETA). Focusing on engineering, technology and aeronautics is right on track. There is going to be a shortage of engineers and technical hires. I am really proud of what SNHU has done for Daniel Webster College, to take on that responsibility. I think an apprenticeship model is especially well suited for engineering firms, which see high turnover and often hire workers from Germany and Japan which have quality apprenticeship programs.
What advice would you give to SNHU students?
I would ask them: what is your five-year plan? My advice is to work for many different businesses while in school, over summers and on internships. Learning different aspects of a business, being adaptable to lots of different environments, is what made my role viable.

Lisa Christensen is the senior director of development at Southern New Hampshire University. She has more than 25 years of experience in fundraising, grants administration, communications, marketing, and events. Connect with her on LinkedIn.
Explore more content like this article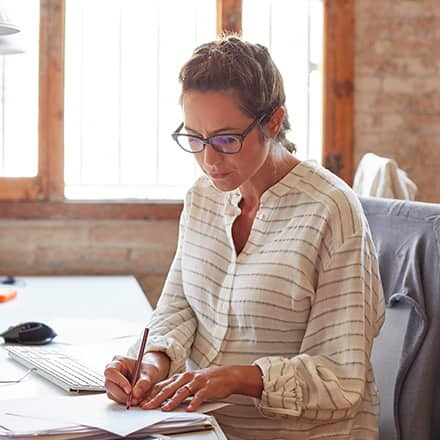 How to Become a Copywriter
September 24, 2020
To become a copywriter you can consider earning a degree such as marketing, communications or creative writing and start building a portfolio of your work.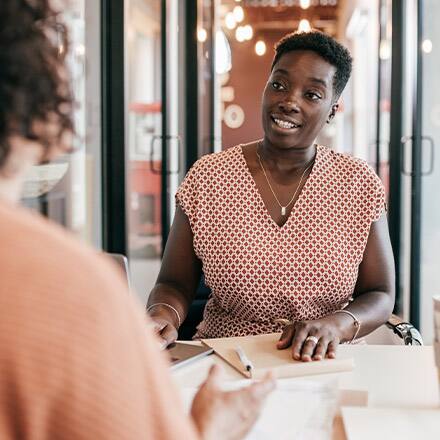 How to Become a Recruiter
September 22, 2020
Organizations big and small rely on recruiters to find and hire top talent, especially in today's evolving workforce. If you love working with people and want to learn to network for a living, exploring how to become a recruiter could be right for you.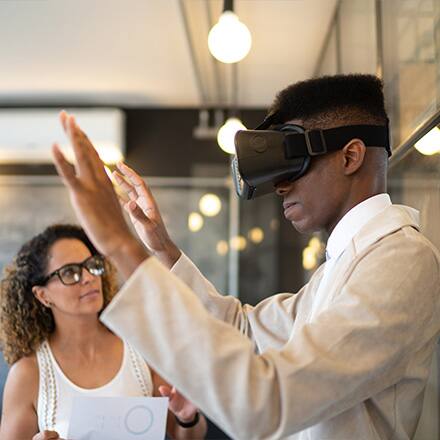 Virtual Reality in Education
September 04, 2020
By applying virtual reality technology to a wide range of training and educational purposes, institutions of higher learning are able to continuously improve, excite and innovate with new discoveries and modes of engaging learners.