MLS Internship Led to a New Career for a Communication Student
Mihir Pandya knew he wanted to work in communications in the sports industry. With a bachelor's in journalism and a desire to advance in his career, Pandya decided a master's in communication would bring him one step closer to his goal. Little did he know, an opportunity would arise, while in the midst of earning his master's online with Southern New Hampshire University, that allowed him to not only intern with Major League Soccer (MLS) but also land a full-time communication role with the league upon his internship completion.
"When Mihir expressed interest in working with an MLS club, we introduced him to the internship at headquarters," said Danielle Dalton, an internship administrator in SNHU's career services team. "They take two interns each internship cycle in various department and because of his background and education in communications, we felt he would be a great fit for the communications department."
Dalton worked with Pandya to polish up his resume, which she said was already in "great shape" - and they sent over his resume and cover to letter to the MLS human resource manager with whom the university works. "He got a first round phone screening from that and because he was successful there, he was then asked to come meet with the communications department," she said. Pandya was offered an internship from July to Dec. 2017.
The best part of his internship was the amount of responsibility he was given. "This was no regular internship," Pandya said. "I was a part of the staff and was treated in that way. A number of department heads trusted me with big projects, which in turn provided me with the confidence I needed to succeed."
His immersion in the work - and a nearly two-hour commute each way from his home in Voorhees, N.J., to New York City each day - certainly paid off. "He did amazing in that internship," said Dalton.
Pandya is now officially part of the MLS communications department, working as a media monitoring and analysis consultant. "After completing my internship in December, my boss reached out to me right away and offered the position," he said. "It was a no-hesitation response. I was on board by January 2."
His master's program, coupled with the internship, provided a beneficial mix of experiential and coursework learning.
"I earned my bachelor's in journalism and...learned a number of new things from the communication program," he said. "Learning on the job alongside with the MA program in communication came in very handy. I was able to apply my real-life experiences to the program and my book knowledge to the internship."
With the desire to continue working in sports communication throughout his career, Pandya believes his master's degree could enable him to further his career. "I have an amazing boss right now and would one day love to be as knowledgeable and involved as he is in the sports world," he said. "I am very thankful for the opportunities that I have gotten through SNHU and MLS. One year ago, I would not have thought that I would be anywhere near the position I am in now."
Pamme Boutselis is a writer and content director in higher education. Follow her on Twitter @pammeb or connect on LinkedIn.
Explore more content like this article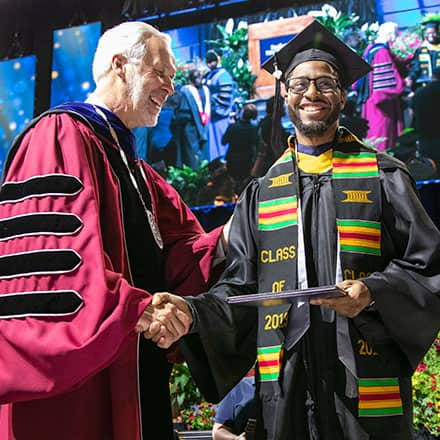 How Many Credits Do You Need to Graduate College?
November 05, 2019
The number of credits it takes to graduate from college greatly depends on the degree you want to earn. Having a solid understanding of your options will help you decide what's best for you.
What is Experiential Learning?
October 09, 2019
By taking advantage of experiential learning opportunities such as internships and real-world projects with professional business partners, college students can develop the skills and experience they need to launch their careers.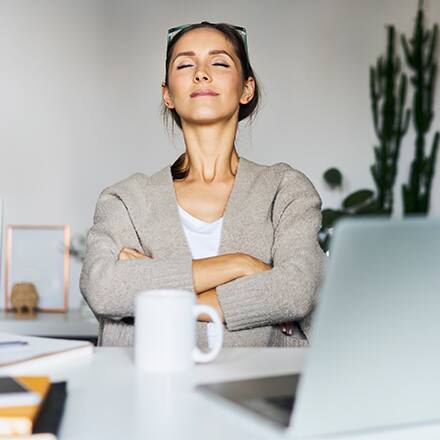 How to Practice Mindfulness
October 07, 2019
There are many ways to practice mindfulness. By incorporating a few simple mindfulness techniques into your daily routine, you can begin to reduce your stress and increase your happiness.