Scoring in Transition Links Service Members, Employers
It wasn't swishes, the echo of basketballs bouncing and sneakers squeaking filling the Boston Celtics practice facility in Waltham, Mass., last week. Instead, it was handshakes, how-do-you-dos and nice-to-meet-yous.
The third annual Suits and Sneakers Hiring Event and Career Combine served as the conclusion of Scoring in Transition, a career skills series for military students put on by the Boston Celtics and Southern New Hampshire University. This year, a dozen of SNHU's military-affiliated students interviewed with 10 companies, including GE, Comcast and the New Hampshire State Police.
Students like Kathryn George left feeling optimistic about their prospects.
"It was great to be able to connect on some of my skills and having to do a lot of explaining. We could really just talk about opportunities that were in line with that," she said.
George, a Navy veteran, is studying for her bachelor's in business administration with a concentration in human resources. She said the hiring fair format - a series of several short interviews - was helpful because when one employer gave her feedback, she could immediately use it during another interview. It also encouraged her to talk to employers who had opportunities she hadn't considered.
"I would never have known had I not talked to them," she said. "It's great because it's work that I would be interested in but I would never (have) thought to apply. It's very encouraging, and they gave me a lot of feedback."
The hiring fair is the capstone of a four-part process that students began in January at the TD Garden in Boston. The first of the four events was a career assessment session. Students worked with SNHU Career advisors to explore their work experience and skills as well their relevant military experience to find ways in which their experience could align with careers they are interested in.
In February, students attended a workshop where Career advisors worked with them to write and optimize their resume and translate their military experience into language civilian employers can more easily understand. The third event, in March, focused on interview skills and included mock interviews with SNHU and Celtics staff.
Angelika Kenward, an SNHU Career team lead, said, "(Scoring in Transition) is an awesome opportunity for us to leverage our partnership with the Celtics to provide our military students an opportunity to really utilize the Career department to learn those career-ready skills that they need to be hirable," Kenward said.
Pat Petrillo, an active-duty National Guard soldier, studying for a bachelor's in business, said he learned he had skills from his time in the military that he never imagined could apply to the business world, particularly his experience managing teams of people.
"I never thought of how my day-to-day activities in the military applies to the civilian side," he said. "Things you never thought of. You do it every day, but you don't think about how it could be valuable somewhere else."
The Scoring in Transition program is part of a partnership between SNHU and the Celtics and seeks to help military service members and veterans who are trying to transition to a civilian career. That transition can be challenging for service members who have spent their career in a military environment. The program aims to help them gain skills to better market themselves to civilian employers.
Jordan Kopko, a trooper in the New Hampshire State Police Recruitment and Training Unit, interviewed several students at the hiring fair, at least one of whom planned to apply for an upcoming testing date. Many military veterans find transitioning to a law enforcement setting relatively smooth since it is a paramilitary structure, and that experience is valuable to a police agency.
"They already have that discipline ingrained in them," Kopko said. "A New Hampshire state trooper has a lot of tools in their belts. Military men and women, whether combat or not, already have this kind of training. Why wouldn't you want to have someone like that?"
Kyle Jackson, a member of TD Bank's talent acquisition team, said many industries benefit from the unique experiences veterans bring.
"There are skill sets there that can be transferred into the financial services industry," he said. "If you have a strong management background, you can come manage a team here at the bank. We'll teach you the banking industry and the financial services world, but having those core management skills is going to be very transferrable."
Steve Thiel, SNHU's senior director of strategic partnerships, said the Scoring in Transition program works well because it links the Celtics' partners and experience with SNHU's population of service members and advisors' career training expertise.
"We have a significant population of military student, and we care about them deeply," he said. "They have unique challenges transitioning from a military career to a civilian career, so when we have a (partner) that cares as deeply about this work, it's a win-win for us."
Kenward said military service members shouldn't have to struggle to join the workforce after already sacrificing on behalf of the country.
"Finding a job is not easy for anyone, but when you have a 5-, 10-year gap because you were serving our country, it makes it that much more challenging," she said.
Joe Cote is a staff writer at Southern New Hampshire University. Follow him on Twitter @JoeCo2323.
Explore more content like this article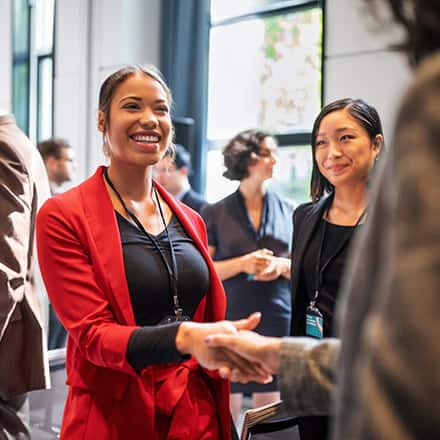 June 04, 2021
The day you receive your diploma from your university is a proud one, marking the culmination of your degree. But, your relationship with the university doesn't have to end there. Alumni are an integral part of a university community and are true advocates for student success.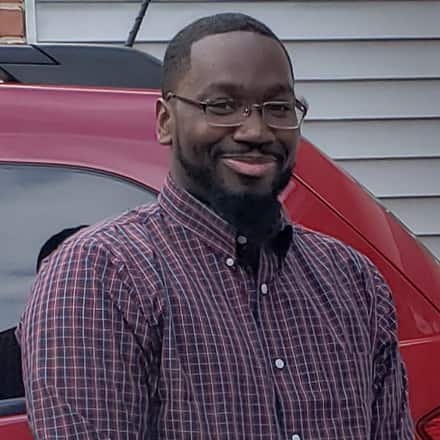 May 27, 2021
Steven Moore is approaching a decade as a human resources assistant, and while he loves his job, he is stuck in his pay grade. Now he's the 31st military spouse to receive a full-tuition scholarship to SNHU through Operation Homefront and is ready to take the next step toward career advancement.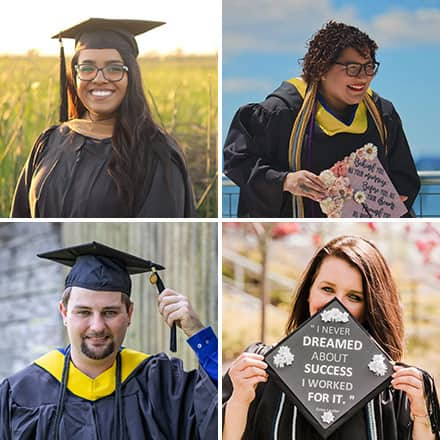 May 10, 2021
Determination has always been a key characteristic of SNHU graduates but never more so than within the 43,000 students who persisted throughout the pandemic in completing their degree programs.