Summer Reading 2018
Sometimes deciding which book to read next is a difficult choice. Fortunately, staff and faculty at Southern New Hampshire University are here to help. They made some summer reading recommendations perfect for beach trips, vacations and the longer, warmer days ahead.
If this list isn't enough, check out University President Paul LeBlanc's "Pop Picks." Here he not only regularly shares what he's reading, but also what he's listening to and watching.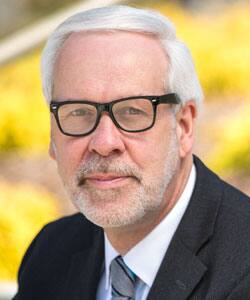 Paul LeBlanc, University President
"Underground Railroad" by Colson Whitehead
"Whitehead's 'Underground Railroad' may be close to a flawless novel. Winner of the 2017 Pulitzer, it chronicles the lives of two runaway slaves, Cora and Caeser, as they try to escape the hell of plantation life in Georgia. It is an often searing novel, and Cora is one of the great heroes of American literature. I would make this mandatory reading in every high school in America, especially in light of the absurd revisionist narratives of 'happy and well cared for' slaves. This is a genuinely great novel, one of the best I've read; the magical realism and conflating of time periods lifts it to another realm of social commentary, relevance and a blazing indictment of America's Original Sin, for which we remain unabsolved."
"The Fifth Season" by N. K. Jemisin
"I am not a reader of fantasy or sci-fi, though I understand they can be powerful vehicles for addressing the very real challenges of the world in which we actually live. I'm not sure I know of a more vivid and gripping illustration of that fact than Jemisin's Hugo Award-winning novel 'The Fifth Season,' first in her 'Broken Earth' trilogy. It is astounding. It is the fantasy parallel to 'The Underground Railroad,' my favorite recent read, a depiction of subjugation, power, casual violence and a broken world in which our hero(s) struggle, suffer mightily and still, somehow, give us hope. It is a tour de force book. How can someone be this good a writer? The first 30 pages pained me (always with this genre, one must learn a new, constructed world, and all of its operating physics and systems of order), and then I could not put it down. I panicked as I neared the end, not wanting to finish the book, and quickly ordered 'The Obelisk Gate,' the second novel in the trilogy, and I can tell you now that I'll be spending some goodly portion of my weekend in Jemisin's other world."
"Little Fires Everywhere" by Celeste Ng
"'Little Fires Everywhere,' is her breathtakingly good second novel. How is someone so young so wise? Her writing is near perfection, and I read the book in two days, setting my alarm for 4:30 a.m. so I could finish it before work."
Patty Lynott, University Campus President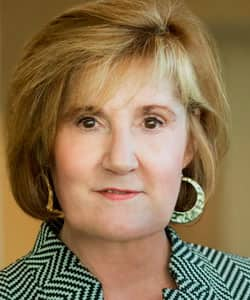 "The Soul of America: The Battle for Our Better Angels" by Jon Meacham
"My most recent read and one I would strongly recommend to anyone who is angry or discouraged by today's toxic and divisive political climate is Jon Meacham's, 'The Soul of America: The Battle for Our Better Angels.' Meacham is a Pulitzer Prize-winning Presidential historian and in 'The Soul of America' he chronicles how this country has faced deep divisions throughout our history, but despite those divisions, we have not only survived - but thrived. This book helped me remember that we as Americans have an established history of always returning to our core values of freedom and equality. I needed this book. It helped me regain my faith in who we are as Americans."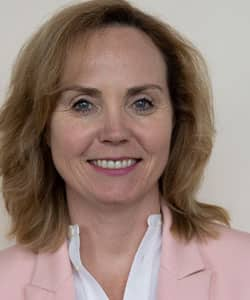 Alana Burns, Chief Marketing Officer
"Make Your Bed: Little Things That Can Change Your Life... And Maybe the World" by William H. McRaven
"My dad recommended it. It's about accomplishments and the little things that get you on the right path. It's actually a story about Navy SEAL training. And, I do make my bed ... every day."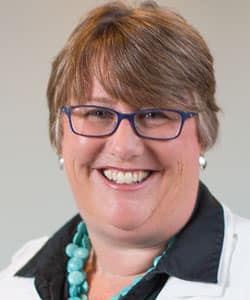 Amy Stevens, VP of Academic Resources and Communication, Executive Director of Competency-Based Programs
"Braving the Wilderness: The Quest for True Belonging and the Courage to Stand Alone" by Brene Brown
"At a time when it feels like all our social forces are pulling us apart, when social intimacy has been replaced with 'likes' and 'clicks,' how do you nurture yourselves and the ones you love into a sense of true belonging? How do you bring your best self to the world and then sit with that best self when you come home again?"
"Robot-Proof: Higher Education in the age of Artificial Intelligence" by Joseph Aoun
"The future is happening faster than we think; self-driving cars, robotic-assisted surgery, adaptive learning... What is higher education's role in preparing students for a future we don't yet fully understand?"
"Dread Nation" by Justina Ireland
"Jane McKeane is the smartest person in every room she enters, from her elite boarding school for Negro girls and dinner parties at the mayor's house to a frontier town full of segregationists. Her wit is only matched by her shambler (zombie) killing skills. You see, the Civil War ended with a truce when both the North and South needed to join forces to fight the undead that rose from the battlefields of Gettysburg. Dread Nation is a fast-paced alternative history that centers an African-American girl as her own hero. Read the book before seeing what will surely be a blockbuster movie."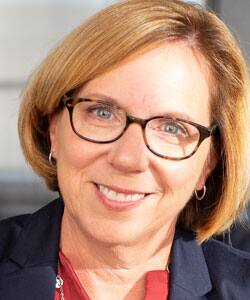 Kristi Durette, Executive Director of Alumni Engagement
"Designing Your Life: How to Build a Well-Lived, Joyful Life" by Bill Burnett and Dave Evans
"This book is based on a wildly popular course at Stanford and really reframes how we think about building our lives regardless of what stage we are in: Soon to be grad, midlife career or building beyond a life defined by career. I gave this book as a gift at Christmas and as part of my team's development at work. Maybe we have been asking the wrong questions about building a meaningful life."
"Contagious: Why Things Catch On" by Jonah Berger
"A quick read about how ideas spread, what drives word of mouth and how social influence shapes everything made this an interesting read as I think about the ways in which we strive to connect the SNHU community."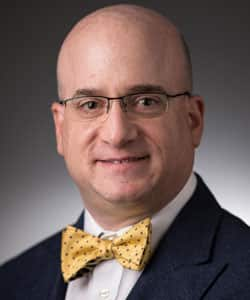 Scott Tierno, Executive Director for Executive Ceremonies and Celebrations
"The Wealthy Barber" by David Chilton
"This book is a financial planning guide that is wrapped inside a story. My wife and I read this together when we were newlyweds, and the advice in the book has been invaluable. This book is great for individuals just starting out or people that are mid-career. It really covers everything you should consider in order to be financially prepared. Topics such as insurance, using credit wisely and wills are covered in this book."
"The Last Lecture" by Randy Pausch
"What I like about this book is that it provides practical insights into how to be the best you can be as you move through your life. The many pearls of wisdom included in this book are both grounding and inspiring."
Tiffany Fifer, Director of Online Engagement
"South: The ENDURANCE Expedition" by Sir Ernest Shackleton
"When the summer gets hot, throw this 'ice pack' in your beach bag and go on an amazing adventure. 'South: The ENDURANCE Expedition' is an incredible account of Shackleton's journey with his crew to explore Antarctica. Leaving Europe in 1914, the ship soon became lodged in the ice and 28 crew members had to abandon The Endurance and live on the ice floes. Shackleton displays such motivation to keep his crew alive, that I used this book as a case study of leadership in my MBA program. The crew works together to survive insurmountable odds and isolation. You'll have shivers from both the cold arctic environment described and also from their struggle to survive."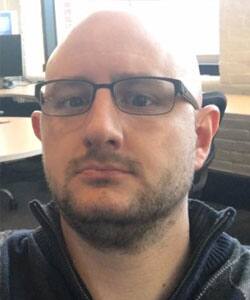 David Carter, Director of Academic Advising
"Failure Is Not An Option" by Gene Kranz
"Gene Kranz was a flight director with NASA during the organization's formative years and oversaw the most significant technological and explorative achievements in history. He was responsible for landing Americans on the moon during Apollo 11 and avoiding tragedy during Apollo 13. This book is Kranz's memoir of his time with NASA during the 1960s. It is an incredible examination of leadership during crisis and decision-making rationale when there is no clear 'right' answer. This a great read for any and all fans of the space program and a crash course in leadership and effective team building through the eyes of a legendary figure in NASA."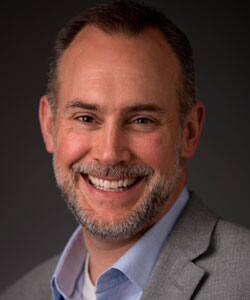 Steve Johnson, Dean of the School of Arts and Science
"Bring Out the Dog: Stories" by Will Mackin
"Mackin, a former Naval Aviator and Joint Terminal Attack Controller for SEAL Team 6, brings his readers into special operations in Afghanistan. Mackin's tight prose belies his eye for seeing the conflict through unusual observations and details. These 11 short stories skip the traumatized loner-heroes that Hollywood loves to give us, instead letting us into Afghanistan through detached and ambivalent observation."
"Persepolis I and II" by Marjane Satrapi
"I think graphic novels are great for summer reading. You can find all the complexity of a novel, but you can finish it in a day or two. Satrapi's memoir about growing up during the Iranian revolution is a true gem and a great place to start. Finished with it already? Then check out Paul Karasik's graphic adaptation of Paul Auster's 'City of Glass.'"
"The Book of Spies" edited by Alan Furst
"Tales of espionage have always been a guilty pleasure that I reserve for summer. Staying with my theme of keeping it short, Furst's slim anthology excerpts some of the best literary moments in espionage, including Graham Greene, John le Carré, Joseph Conrad and Baroness Emma Orczy. Perhaps one of the excerpts will put you on to another summer read, or follow it with one of Furst's own WWII spy novels, like 'Blood of Victory.'"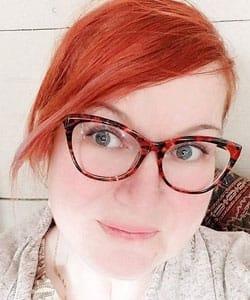 Sharon Kehl Califano, Associate Dean of Programs, Creative Writing and Literature
"Remarkable Creatures" by Tracy Chevalier
"This historical novel has a gorgeous setting of the beaches of the English coast during the 19th Century when two women become unlikely partners in their pursuit of fossil hunting. In a time of growing scientific inquiry, older naturalist Elizabeth Philpot meets Mary Anning, a girl of little means who scours beaches for novelties to sell, who together discover a natural wonder that will forever change both of their lives."
"On Chesil Beach" by Ian McEwan
"A novel set in the early 1960s, McEwan's work focuses on a couple, Florence and Edward, who are celebrating their honeymoon on the Dorset coast of England. Both must face the pressures of marriage and a sudden intimacy that both would be expected to cultivate, though neither truly understands the other. A brooding, introspective piece, this reading choice is a bit heavier but addresses profound human themes in a beautiful and symbolic setting."
"The Shipping News" by Annie Proulx
"This novel depicts a contemporary character's return to his family's ancestral roots in Newfoundland, with a stark coast that echoes his moods with pathetic fallacy. Quoyle must face his family's past and his present life crisis through a journey of self in a small fishing town of both natural and emotional storms."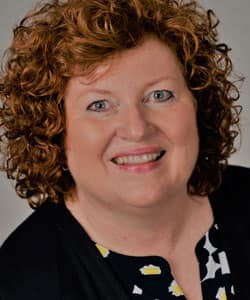 Susan Elsass, Associate Dean of Student Success
"The President is Missing" by Bill Clinton & James Patterson
"If you enjoyed watching 'The West Wing,' 'Designated Survivor' and 'House of Cards,' then I think this book is for you! Politics, the threat of cyber-terrorism and some interesting twists and turns all make this an interesting and page-turning read."
"Endurance: Shackleton's Incredible Voyage" by Alfred Lansing
"This is the true story of Sir Ernest Shackleton's Trans-Antarctic expedition in 1914. It is an amazing story about the sheer will of Shackleton to keep his entire crew safe and alive under circumstances that are nearly impossible to imagine. This is a story about teamwork, leadership and resourcefulness in the harshest environment imaginable."
"Educated" by Tara Westover
"For those of us who believe in the personal transformation that an education can provide, this book is an important but sometimes difficult read. A memoir of an extraordinary struggle to learn and move beyond her family to continue her education and change her life."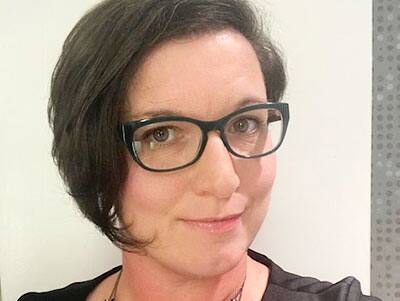 Elizabeth Richards, Director of Community Engaged Learning
"Our Kids: The American Dream in Crisis" by Robert D. Putnam
"Putnam outlines the many ways that kids who live in poverty are falling behind middle-class kids. Told through the stories of kids who live in Putnam's hometown of Port Clinton, Ohio, he shows how the growing income gap is negatively impacting a generation of kids in poverty. In my work, I'm often trying to help people understand the systemic issues involved in solving difficult social problems. Putnam explains difficult concepts in such an easy way and the charts he includes make it easy to share his findings."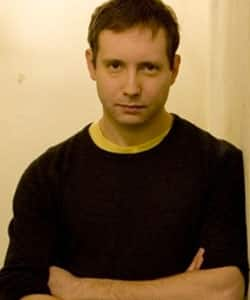 Benjamin Nugent, Director of Mountainview Low-Residency MFA
"Paulina & Fran" by Rachel B. Glaser
"This is my favorite contemporary novel about college. Every snippet of dialogue is steeped in undergrad culture. By the time I reached the end, I knew each of the major characters better than any roommate I've ever had."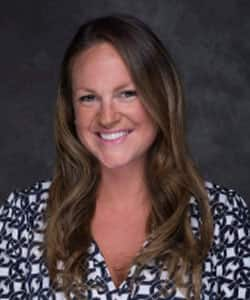 Joan F. Smith, Lead Faculty of Creative Writing
"A Reaper at the Gates" by Sabaa Tahir
"I am addicted to Sabaa Tahir's worldbuilding, writing and storytelling. This book is the third installment in a young adult fantasy quartet series called 'An Ember in the Ashes.' I read the first two in record time last summer, and I'm diving into this one now. It's an incredibly well-written story, with themes of war, genocide and romance, presented in life-or-death, emotionally fraught situations."
"The Astonishing Color of After" by Emily X. R. Pan
"This young adult contemporary novel, complete with a touch of magical realism, focuses on the journey of grief a teenager takes on a trip to Taiwan following the death of her mother. It's poignant, painful and, at times, positive - and the book is written with such lyrical, literary aplomb."
"Whiskey & Ribbons" by Leesa Cross-Smith
"This literary fiction's prose is nearly poetic in nature, with a compelling premise: The wife of a police officer becomes a widow at nine months pregnant, and six months later, the officer's brother moves in to help her care for her infant son. Told from three points of view, this novel is riveting, moving and terrifically complicated."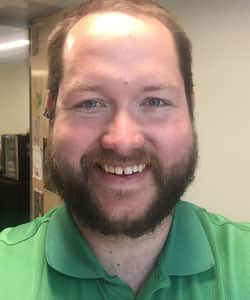 Matt Petersons, Associate Director for Housing Operations
"Einstein's Dreams" by Alan Lightman
"It is a short story collection about the perceptions of time and the different ways in which we feel or think about the concept of time. Time has such an impact on our day to day lives. This book helps us reflect on how time is a manifestation of the human mind and not a 'real thing.' When it's a manifestation, then we can feel more in control and in touch with time, allowing ourselves to become more present and clear-minded."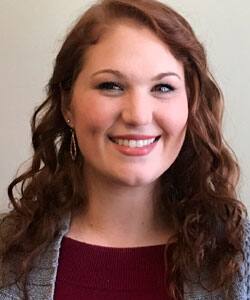 Michelle Scali, Assistant Director of Student Involvement on Campus
"Born a Crime: Stories from a South African Childhood" by Trevor Noah
"This autobiographical comedy is a great read! Trevor Noah is an incredible storyteller, and it is an experience to hear the events that he has lived through. If you are interested in listening to the audiobook, Trevor Noah narrates it - I would definitely recommend listening!"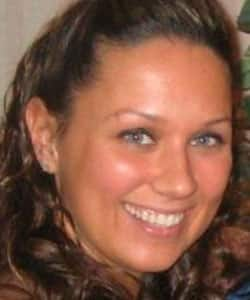 Aimée Bochinski, Team Lead of Graduate Admission
"The 5 Second Rule" by Mel Robbins
"I adore Mel Robbins. I think her writing is honest and powerful. I am recommending 'The 5 Second Rule' for summer reading because it's transformative. When I think of summer, I often think of the feeling I used to get returning to school after summer break: Older and wiser and ready for what was ahead. While I am not fortunate enough to have summers off anymore, reading a book like this one can really get someone thinking about what the future has the possibility to hold. Robbins writes, 'One moment of courage can change your day. One day can change your life. And one life can change the world.' If that doesn't get you thinking about being ready and excited about the potential of what lies ahead, I don't know what will!"
Rebecca LeBoeuf '18 is a writer and editorial coordinator at Southern New Hampshire University. Connect with her on LinkedIn. She recommends reading "Oranges Are Not the Only Fruit" by Jeanette Winterson this summer.
Explore more content like this article
July 22, 2021
Your personal preferences, the time and resources you can put toward your coursework and any credits you've already earned are all factors that will impact how quickly you can reach your educational goals. An online bachelor's degree program can help you fit your learning into a busy schedule.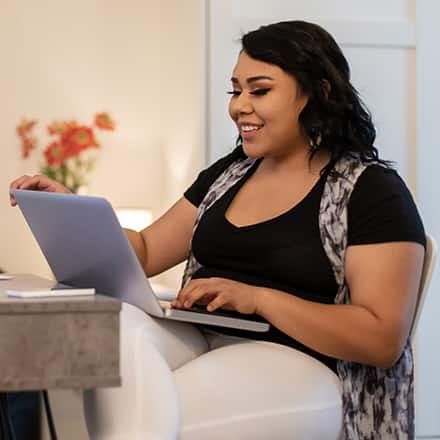 July 09, 2021
If you're considering going back to school to start or to finish a degree, you may be wondering how online college classes actually work.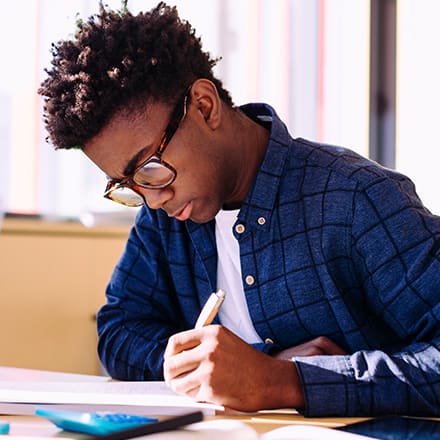 June 30, 2021
If you're looking to start a new career path or advance your current career, understanding the types of associate degrees available is an important first step. Earning an associate degree can give you the foundation you need for a rewarding career and help you pursue advanced degrees.