Celebrating Those Who Drive Projects to Success
Imagine for a moment that you are working on a complex project that spans all corners of your organization. One that has more questions than answers, has requirements ranging from technical to business related, has a tight delivery timeline, a finite budget, multiple project dependencies with other in-flight projects, and has a stakeholder group inclusive of senior leadership who want to be informed on a regular basis. As the project progresses, you start to see more questions arise and deadlines slip causing the project to stumble. Who are you going to call? Simple…call a project manager!

Project managers know in an ever evolving and changing world, it is important to establish awareness, unity, and a common goal when taking on new opportunities and challenges within an organization. They have the innate skill sets and talents to juggle multiple priorities while keeping an eye on the horizon for risks and impact.

In the 1950's, project management became a recognized field. Many organizations were managing work in a project management fashion even before it was a recognized methodology. One of the greatest project managers was the late, great Walt Disney who said, "Of all the things I've done, the most vital is coordinating the talents of those who work for us, and pointing them at a common goal." This statement gets to the core of project management. The challenge on any project is being able to identify the required skillsets needed, unify a diverse group of individuals to a common goal through a single vision, and ensure the effort maintains its desired direction towards successful completion. This is all while juggling shifting priorities, resource pulls, and other seen and unseen challenges.

On November 1, we celebrate International Project Management Day to highlight the accomplishments, dedication, persistence, and overall hard work of the talented Project Managers at Southern New Hampshire University (SNHU) and across the globe. We're proud to recognize the value and importance of project management methodology, implementation, and impact.

Project management has evolved dramatically at our organization over the last three years. There are now multiple project management groups within the organization including IT, Global Campus, Marketing, and Strategy. These groups are a driving force behind large, complex, cross departmental projects which have ranged in duration of a few months to over a year. Some successful initiatives have been our transitioning to a new high quality LMS, the implementation of an experience-changing virtual STEM Lab, and ensuring our Academic Support resources are even more visible for students.

Project management can be found in many types of organizations across almost all industries. This is a field that has seen a steady increase in employment opportunities and continues to grow year over year. If you're interested in a career focused on improving processes, boosting efficiencies, building collaborative teams that execute complex projects, it's important to understand how to become a project manager. There are a variety of ways to enter into a project management career, one of which is earning a Project Management Degree to help you stand out in a rapidly growing industry.

I would like to extend my sincerest gratitude for all that our Project Managers do and will continue to do. The future of project management really is a bright and exciting one here. I encourage everyone to find their local project manager and give them an enthusiastic "high-five". To those project managers throughout the organization, today we celebrate project management, celebrate our colleagues and certainly celebrate yourself (as long as the celebration is within budget, scope and schedule!!). You have earned it.

Happy International Project Management Day!
Explore more content like this article
May 26, 2021
The world is over a year into the COVID-19 pandemic and some people are growing tired of public health measures. What are some of the things that can be done to combat pandemic fatigue?
March 25, 2021
The importance of empathetic teaching in an online environment cannot be understated. Students appreciate when instructors show concern for what is happening in their lives, and having an instructor with a teaching approach that focuses on empathy helps them navigate anxiety or uncertainty.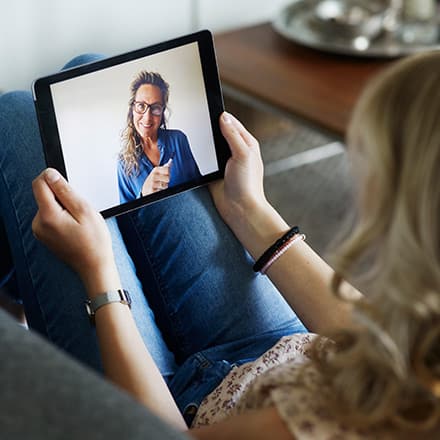 February 11, 2021
Consider what your role might be as a mental health advocate; someone who gives a voice to the problems and potential solutions related to mental health and mental health awareness. To advocate means more than just giving voice; it means to fight.