SNHU Grads Talk Leadership, Education at Business Indicator Series
One woman never thought of being a nurse until taking a job at a nursing home near her home to save money for college. Another woman wanted to study physical therapy but took what she thought was a temporary job in the health insurance industry, and 30 years later, holds a leadership role.
Dr. Maureen Banks '93MBAand Beth Ann Roberts '90 capped Southern New Hampshire's 2019 Business Indicator Series with From Bedside to the Boardroom: Leaders in Healthcare session this week. Peggy Moriarty-Litz, SNHU's chief nursing officer, led the discussion that took place during National Nurses Week, an American Nurses Association celebration of the profession. She asked the women about various aspects of their respective careers, the importance of the education and giving back to the community, and how to strike a healthy work/life balance – or not.
A Powerful Combination: A Nurse with an MBA
Banks began her career in healthcare when she took a job at a nursing home in her Boston neighborhood and fell in love with the work. She turned down a scholarship to study political science and chose to study nursing at Boston University instead. She eventually transitioned to administrative roles and later earned her Master of Business Administration at SNHU. She's now the chief operating officer and chief nursing officer at Spaulding Rehabilitation Network, as well as the president of three Spaulding Rehab hospitals in Boston, Cape Cod and Cambridge.
Building on a Business Degree
Roberts said her career plans were temporarily scuttled when she wasn't one of the 6 students Northeastern University accepted into its physical therapy program the year she graduated from high school. While she tried to decide what to do instead, her sister helped her land a job in the mailroom at Prudential Insurance. Seven years later she was still with the company in a management position and going to school part-time at SNHU – then called New Hampshire College.
Now she works as the senior vice president for commercial business at Harvard-Pilgrim Healthcare, a nonprofit insurance provider in northern New England. She oversees a team of more than 200 people and is in charge of the company's markets in Massachusetts, New Hampshire, Connecticut and Maine.
Leveraging Hard Work, Good Fortune and Smart Risks
Both women said a mixture of hard work, good fortune and a willingness to take smart risks helped them rise within their fields, and that their education was the foundation that made everything possible.
"I would say it gave me the absolute foundation to my career," Roberts said. "The things I was learning, I was able to bring back and implement and think through. It was a very fruitful experience for me."
Banks had years of clinical experience as a nurse by the time she began her MBA program but lacked the business knowledge she needed to perform and advance in an administrative role.
"I think that totally advanced the doors that were open to me in my career," she said.
Creating a Life that Works
Moriarty-Litz asked both women how they managed to juggle demanding careers and family life and got two very different answers. Roberts said it was vital that she worked for a company that allowed her the flexibility to leave the office to go to her child's soccer game and then log online later in the evening to work. She also sometimes relied on a supportive husband when work demanded more hours in the office.
Banks scoffed at the idea of a work/life balance. She said her colleagues knew all about her family, and her children knew that sometimes her job demanded more of her time than she might like to give. Separating the two was never something she tried to do.
"I'm a happy workaholic," she said. "I have never separated work and home. They have always been blended for me."
Always Learning, Giving Back
Roberts and Banks also stressed the importance of being generous with their time in the community, as well as continuing to be a lifelong learner. Banks recently completed a doctorate, in part, to put her money where her mouth was when she encourages nurses in her organization to continue their education.
"I felt I had to role-model that for the Spaulding nurses," she said. "I don't think you should be in healthcare unless you're always learning."
Roberts, who has led United Way campaigns and sat on a variety of boards of directors, said community involvement is part of her professional development at Harvard-Pilgrim. The key, she said, is to find organizations working in areas you are passionate about.
"I guarantee you will get as much back from it as you put into it," she said.
In fact, their appearance at SNHU was part of giving back, both women said.
"It's important. Nursing has been an incredible gift in my life, and I hope by speaking about my experience it maybe has a positive influence on other nurses," Banks said.
"I feel like I have an obligation to give back to the profession and work with people who are interested in nursing. I think it's important when you work in a service industry that you make that an expectation," Banks said.
Joe Cote is a staff writer at Southern New Hampshire University. Follow him on Twitter @JoeCo2323.
Explore more content like this article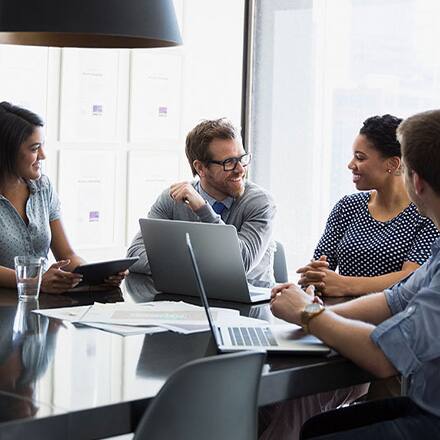 June 23, 2021
Today's MBA programs provide plenty of options to focus on particular aspects of business in either a specialization or concentration - giving you a competitive edge in today's job market.
June 17, 2021
Both the nursing profession and some employers are calling on registered nurses (RNs) to obtain a Bachelor of Science in Nursing (BSN) to improve safety and help prepare for future healthcare challenges.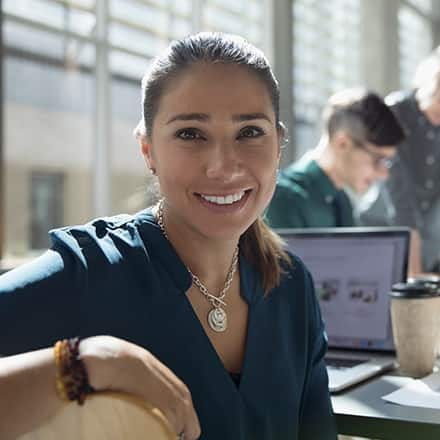 June 16, 2021
Thinking about earning a degree in accounting? Your learning could prepare you for more jobs than you'd think. There are many alternative careers for accountants across the finance and business world.