Food Security Internship Caps Student's Public Health Degree Program
Here's a public health challenge: Low-income residents of a city who don't own a car find it difficult to go grocery shopping because the city bus service allows just two bags per passenger.
The buses aren't crowded, so it's an easy solution, right? The city – in this case, Nashua, New Hampshire – should allow more than two bags per person, and the problem is solved. As Heather Carbone '19 learned during her internship with the Greater Nashua Food Council, nothing is that simple.
Learning on the Job
Carbone recently earned her master's in public health from Southern New Hampshire University (SNHU), where she also works as an academic advisor. Following a series of community listening sessions, the council learned that transportation to grocery stores in the city was challenging for some residents, partly because of the bag limit as well as route planning and frequency.
"If you're feeding a family and you can only bring two bags … you would have to go shopping every day," Carbone said. "You would think saying, 'Can people have more than two bags?' would be a relatively simple process. It's not."
But city officials were resistant to changing the rule, so Carbone and others working on the problem had to be more creative. Eventually, they partnered with a local hospital and United Way chapter to purchase 2,500 reusable bags that each hold about $80 in groceries. The bags are distributed to stores along the bus routes, and vouchers are available for residents to receive two bags.
"That was a big thing that this internship taught me, … how many systematic barriers there are in place, and policy barriers," Carbone said.
Carbone completed most of her internship online researching a variety of public health topics for the food council, from best practices established by similar organizations around the country to the latest thinking around food insecurity, reducing barriers to healthy food access and technological innovations to address transportation.
Some ideas being considered include a ride-share service of some kind so residents could get rides to grocery stores from volunteers. Another idea is to establish a mobile farmers market that would accept SNAP benefits and possibly include a community-supported agriculture market.
"One of our concerns … is that it's not necessarily that they don't have access to food, because there are convenience stores. It's the quality of the food and the nutritional value of the food," Carbone said. "If you are already low income and have other health barriers, like insurance and preventative care, the last thing you want to be doing is eating an unhealthy diet."
Carbone also had the chance to contribute research and assist in writing a portion of a $20,000 grant the food council received from Harvard Pilgrim Health Care. She had several opportunities as well to network with professionals in public health when she attended hearings at the Statehouse in Concord and Nashua Public Health Advisory Committee meetings.
Advice for Fellow Students
Carbone said the internship, in addition to being a required portion of her degree program, will pay dividends thanks to the networking opportunities and insight into a public health agency's work.
"If (students) are not working in the public health field, it's absolutely imperative that they do an internship," she said. "You need to get exposure, and you need to get contacts and realize what is going on in your area."
Joe Cote is a staff writer at Southern New Hampshire University. Follow him on Twitter @JoeCo2323.
Explore more content like this article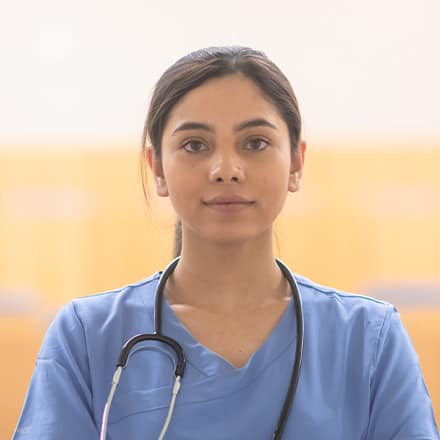 February 26, 2021
If you're currently a nurse hoping to advance in your field, or considering joining this profession, it's important to understand what's behind the nursing shortage and what opportunities this shortage may create for you.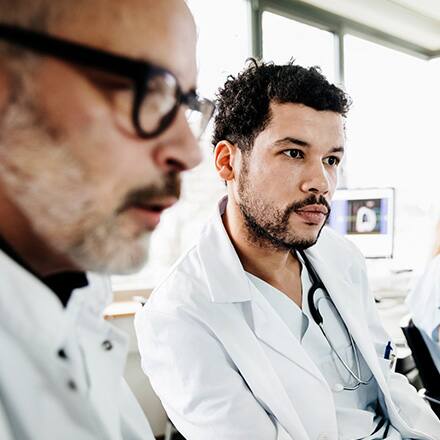 February 12, 2021
Higher Education and Real-World Training (HEaRT) is an experiential learning challenge that helps students build critical skills they can use to connect theory to practice. These innovative challenges are being used in new ways and in programs beyond their original design.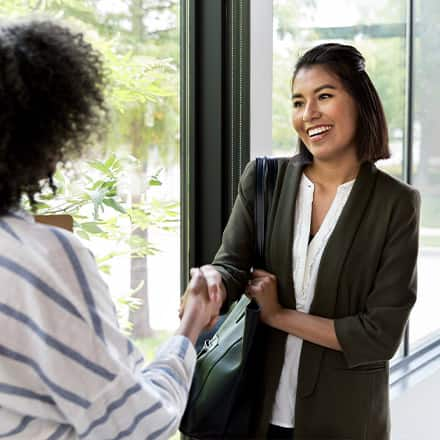 February 09, 2021
You can prepare for an interview by researching the company and the person interviewing you. Study the job description and consider what the employer is looking for, and how your skills and experience could help. Make sure to jot down potential talking points and questions, dress in business attire and pack a few copies of your resume, references and pens.