At this time, SNHU is not accepting new enrollments for advanced licensure programs. Educators may be interested in our online ME.d. in Curriculum and Instruction or other face-to-face programs within Vermont and New Hampshire. Please note, these programs do not lead to licensure. For more information contact the Office of Special Programs and Advanced Studies at onsitemasters@snhu.edu.
Advance Your Career by Earning a Certificate of Advanced Graduate Study at SNHU
If you have already earned a master's degree, a Certificate of Advanced Graduate Study (CAGS) is the perfect way to further your career. The CAGS program at Southern New Hampshire University is designed to allow educators to pursue specific education topics through self-designed courses of study.
The CAGS program is a part-time, cohort-based program with locations available in both New Hampshire and Vermont. The program is designed to work around the busy schedules of today's educators, allowing you to develop valuable new knowledge and skills without taking time off from your teaching career. With multiple subject areas to choose from, earning your Certificate of Advanced Graduate Studies from SNHU can help further your career not just as a teacher, but as a principal, school administrator, or curriculum developer.
For those seeking a focused pathway, we offer graduate certificate programs in the following areas:
Advanced Graduate Studies in District Leadership Program
A partnership between SNHU and the NHSAA/GSLP, this program will put you on the pathway to certification as a superintendent in NH and help you develop strategic and systemic processes for sustained school improvement.
Advanced Graduate Studies in Educational Leadership
Delivered in a competency based model, this program will prepare you to become a change agent and effective leader of learning in your school and district. Includes an option to earn a NH Endorsement as a School Principal.
Advanced Graduate Studies in Curriculum & Instruction
This program will help prepare you to build, monitor, support and hold accountable a system for implementing an effective curriculum. Develop a deep action research project in the context of your own school or district in final capstone.
Please note that not every program is guaranteed to be available through your local cohort, so be sure to check with your program leader before enrolling.
See Yourself Succeed with a Certificate of Advanced Graduate Study
Whether your goal is to further your career as a teacher or pursue new educational opportunities, earning your Certificate in Advanced Graduate Studies from SNHU can set the stage for future success. By advancing your knowledge of ways to create strengths-based, inclusive, collaborative learning environments within classrooms and schools, as well as your understanding of both personal and theoretical teaching principles, you can become a better educator, more responsive to the needs of both your students and your school.
SNHU offers a number of subject options within the CAGS program. You may choose to earn your CAGS in Educational Leadership, District Leadership, or Curriculum and Instruction, and we will work with you to create an education pathway that works within your busy schedule.
As a private, nonprofit university, SNHU has one mission: to help you see yourself succeed. The benefits of enrolling in the CAGS program at SNHU include:
Convenience. Pursue your graduate degree or certificate where you work, and complete international field studies around your teaching schedule.
Supportive community. We have a deep understanding of how adults learn best, and we know all of our students personally. Our cohort model allows you to learn with colleagues.
Relevance. All course material and assignments apply directly to your classroom practice. An action research project serves as the capstone in place of a traditional thesis.
Affordability. It's our mission to make higher education more accessible. That's why, SNHU is one of the most affordable private, nonprofit universities in New Hampshire.
Constructivist classrooms. Our instructors design the classroom experience so that it begins with your experiences and builds toward exceptional practice in a collaborative manner.
Impact. The action research project enables you to use your classroom as a laboratory of educational innovation.
Careers & Outcomes
Open yourself to a transformative experience by earning your Certificate of Advanced Graduate Study from SNHU. This program will allow you to better understand how to be responsive to the learning development needs of all students, and to plan and deliver advanced learning opportunities that incorporate current research and best practices to engage students in meaningful ways.
The CAGS program at SNHU will impart you with advanced knowledge of students' physical, cognitive, cultural, and emotional development as it relates to fostering more effective learning in a variety of educational contexts and climates. You will advance your understanding of inquiry-based instructional practices as you develop the advanced skills needed for professional analysis, innovation, and generation of professional education strategies. The CAGS program is reflective, and you will be expected to conduct advanced, critical self-evaluations of your professional growth, teaching practice development, and personal leadership skills. This will allow you to better develop as a reflective, collaborative, and effective scholar-educator.
Whether you choose to earn your Certificate of Advanced Graduate Study in Educational Leadership, District Leadership, or Curriculum and Instruction, these program outcomes will help you develop the necessary skills and knowledge to be the best educator you can be.
Curriculum
Curriculum within the CAGS program at SNHU will vary depending on your chosen subject area. Courses will help you build the appropriate knowledge and skills to become a better classroom educator and to further your career within your chosen field. You are expected to be self-critical, implementing new concepts and teaching practices into your classroom and reflecting upon their effectiveness. You will engage with other students within your cohort to compare experiences and discuss the value of what you have learned. By the end of the program, you will develop a deep understanding of both theory and practice as it relates to your chosen education field.
List of Courses
Courses May Include
Graduate Certificate Advanced Graduate Study
EDCA 600
Profile Seminar for Post-Graduates
This seminar is taken at the start of the program and is a prerequisite for admission into the graduate program. Students determine how the program best serves their professional goals and meet with faculty to determine whether these goals can be met. Students in this seminar are oriented to the program and begin to shape their courses of study and future integrative activities.
EDCA 610
Practices in Curriculum and Management
This course examines the knowledge and skills a professional educator needs to exercise leadership in curriculum development, implementation and assessment.
EDCA 625
Advanced Applications in Technology and Instruction
This second-level course intensifies the effort to determine the best processes to integrate the varying forms of instructional technology into different disciplines and environments on behalf of students.
EDCA 645
Complexities in Leadership
How can educators use their leadership styles on behalf of their students? This course provides an in-depth exploration of the processes of maximizing educators' skills to effect positive change in classrooms or other education settings.
Total Credits: 31
Licensure Information
This program is approved by the New Hampshire State Department of Education for Teacher Certification as leading to an initial teacher's license or endorsement in New Hampshire. Southern New Hampshire University cannot guarantee licensure, certification, endorsement, or salary benefits.
Graduate Tuition
Earning your degree is a smart choice to advance your career, and investing in an affordable program increases your ROI. We keep our costs low to remove barriers between you and your goals.
Related Articles
The main difference between profit and nonprofit universities is how they spend the money they receive. Being a nonprofit university means that the revenue earned is reinvested into programs and services that help students and on initiatives that contribute to the university's mission.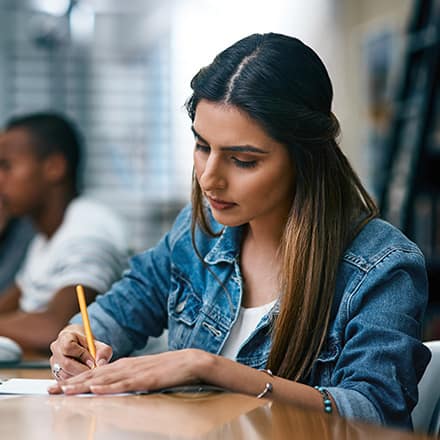 When considering a degree there are financial implications to consider, such as how you'll pay for college. For many, it can involve student loans. A student loan is money you can borrow from the U.S. Department of Education or a private organization to pay for college and repay later with interest.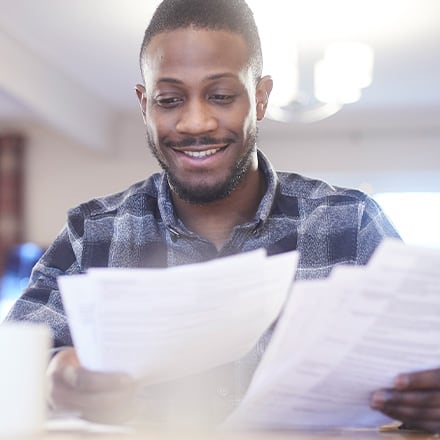 Understanding your financial aid award letter and what it means is a great way to prepare yourself for college. Financial aid is money that can help you pay for college, but the process is known for being confusing. Here's what you need to know about your financial aid award letter.