Mountainview MFA Faculty
Our full-time faculty members have won numerous awards, published multiple New York Times Bestsellers, and received international acclaim in every literary category from young adult to lyric essay to crime. Their work appears in such forums as The New Yorker, Harper's, The New York Times Magazine and Best American Short Stories. Our faculty members, often referred to as "mentors", work to help each student find a literary voice, master craft and produce a manuscript worthy of publication.

Benjamin Nugent
Director of Mountainview MFA, Associate Professor
Benjamin Nugent, Director of the Low-Residency Mountainview MFA in Fiction and Nonfiction, is the author of the novel "Good Kids" (Scribner), and the cultural history "American Nerd" (Scribner). His short stories have appeared in The Paris Review, Tin House and Vice and been anthologized in "Best American Short Stories" and "The Unprofessionals: New American Writing from the Paris Review."
His journalism has appeared in The New York Times Magazine, The New York Times Op/Ed Page, Time, GQ, The Washington Post, The Atlantic, and n+1. He earned his Bachelor's in English from Reed College, and was an Arts Fellow at the Iowa Writers' Workshop, where he earned his MFA in fiction.
Marcus Burke
Faculty
Marcus Burke grew up in Milton, Massachusetts. Burke graduated from Susquehanna University where he played four years of Varsity basketball. Burke went on to receive his MFA at the Iowa Writer's Workshop where he was awarded a Maytag Fellowship, an Iowa Arts Fellowship, and upon graduation, a competitive grant in honor of James Alan McPherson from the University of Iowa MacArthur Foundation Fund. Burke's debut novel, TEAM SEVEN, was published in 2014 by Doubleday Books. TEAM SEVEN received a starred review from Kirkus Reviews, was long-listed for the 2015 PEN Open Book Award, and was one of the "10 Titles to Pick Up Now," in O, The Oprah Magazine. Burke was the inaugural Creative Writing Fellow at Susquehanna University, 2016-2017. He is currently at work on his next novel.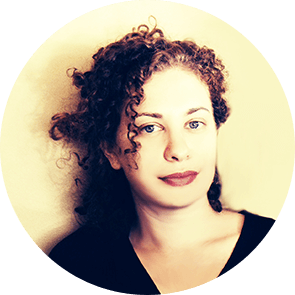 Rachel B. Glaser
Faculty
Rachel B. Glaser is the author of the story collection "Pee On Water," the novel "Paulina & Fran," and the poetry books "Moods" and "Hairdo."
In 2017, she was on Granta's list of Best of Young American Novelists. Her fiction has been anthologized in "30 Under 30" and "New American Stories."
She lives in Northampton, Massachusetts.

Amy Irvine
Faculty
Amy Irvine is a sixth-generation Utahan and longtime wilderness advocate, who for seven years worked for the Southern Utah Wilderness Alliance. Her work has appeared in Orion, Climbing, High Desert Journal and in numerous western, nature, and environmental anthologies. Irvine's first book, ''Making A Difference: Stories of how our Outdoor Industry and Individuals are Working to Preserve America's Natural Places,'' was one of three books featured in the Washington Post for Earth Day 2002. Her second book, ''Trespass: Living at the Edge of the Promised Land'' (Farrar, Straus & Giroux/ North Point Press), received the Orion Book Award and Colorado Book Award-while the Los Angeles Times wrote that it "might very well be 'Desert Solitaire's' literary heir."
In a starred review, Booklist characterized ''Trepass'' as "a penetrating critique of Mormon sovereignty" and called Irvine "bold and original in her thinking, candid and lyrical in expression," claiming that she "joins red-rock heroes Edward Abbey and Terry Tempest Williams in breaking ranks and speaking up for the living world." Her recent essay ''Spectral Light'' (Orion, January-February 2010 /The Best American Science and Nature Writing of 2011), was a finalist for the Pen Award in Journalism. Her third book, ''Terra Firma,'' is forthcoming from Counterpoint Press. Irvine has taught non-fiction creative writing and memoir workshops throughout the West.

Jo Knowles
Faculty
Jo Knowles is an award-winning young adult and middle-grade novelist. Her books include "Living with Jackie Chan," "See You At Harry's", "Pearl", "Jumping Off Swings", "Lessons from a Dead Girl" and most recently, "Read Between The Lines." Some of her awards include a New York Times Editor's Choice and Notable Book, an American Library Association Notable Book, an IndieBound Summer Top 10, Amazon's Best Middle Grades, an International Reading Association Favorite, New England Children's Booksellers Advisory Top Title, two SCBWI Crystal Kite Awards, Kirkus's Best Teen Books, the PEN New England Children's Book Discovery Award, and YALSA's Best Fiction for Young Adults. Her books have appeared on numerous state book award lists for schools and libraries.
Jo grew up in Meredith, New Hampshire and earned her undergraduate degree at Simmons College, where she majored in English with a concentration in writing. She went on to earn a master's degree in children's literature from Simmons College. She now lives in Vermont with her family where she writes, leads writing workshops for teens and adults, and visits schools and libraries to talk about books and writing with students of all ages.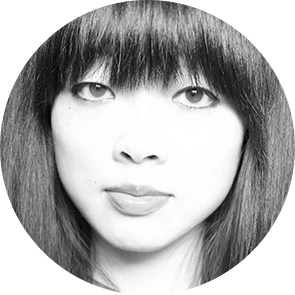 Tracy O'Neill
Faculty
Tracy O'Neill is the author of "The Hopeful," one of Electric Literature's Best Novels of 2015, and "Quotients," forthcoming from Soho Press. In 2015, she was named a National Book Foundation 5 Under 35 honoree, long-listed for the Flaherty-Dunnan Prize and was a Narrative Under 30 finalist. In 2012, she was awarded the Center for Fiction's Emerging Writers Fellowship. Her writing has appeared in Granta, Rolling Stone, The Atlantic, the New Yorker, LitHub, BOMB, Vol. 1 Brooklyn, The Literarian, New World Writing, Narrative, Scoundrel Time, Guernica, Bookforum, Electric Literature, Grantland, Vice, The Guardian, VQR, the San Francisco Chronicle and Catapult.
She holds an MFA in Fiction from the City College of New York, as well as an MA and MPhil in Communications from Columbia University. While editor in chief of the literary journal Epiphany, she established the Breakout 8 Writers Prize with the Authors Guild.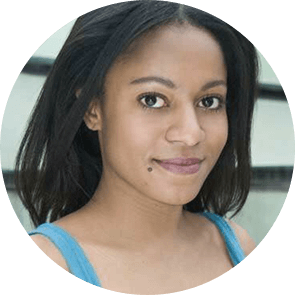 Nadia Owusu
Faculty
Nadia Owusu is a Brooklyn-based writer whose first book, "Aftershocks," is scheduled to be published by Simon & Schuster in 2020. Her lyric essay chapbook, "So Devilish a Fire," was a winner of The Atlas Review chapbook contest and was published in 2019. She is the winner of a 2019 Whiting Award.
Her writing has appeared or is slated to be published in The New York Times, Lumina, Catapult, The Literary Review, Electric Literature, Bennington Review, Columbia Journal and The Rumpus, among other publications. She won second place in the 2017 Lumina nonfiction contest and received an honorable mention for the 2017 Gulf Coast Prize.
In addition to writing, she leads research and racial equity strategies at an economic racial justice organization. She earned her MFA in Nonfiction through SNHU's Mountainview program, where she won the Robert J. Begeibing Prize for exceptional work. She previously earned her MS in Urban Affairs from CUNY Hunter College and her BA in Political Science from Pace University.

Lydia Peelle
Faculty
Lydia Peelle is the author of the short story collection "Reasons for and Advantages of Breathing," which was a New York Times Editors' Choice book and received an honorable mention for the 2010 PEN/Hemingway Award. Her debut novel is forthcoming from HarperCollins in 2017.
A 2009 National Book Foundation ''5 under 35'' honoree, a 2010 recipient of a Whiting Award, and a recipient of the Anahid Literary Award for Armenian-American Writers, Peelle is a graduate of the MFA program at the University of Virginia, and has received fellowships from the Fine Arts Work Center in Provincetown, the Corporation of Yaddo, the Ragdale Foundation, and the Ucross Foundation. Her work has appeared in publications including The New York Times Book Review, Granta, the Sun, Orion, and has been awarded two Pushcart Prizes, an O. Henry Prize, and twice been featured in Best New American Voices.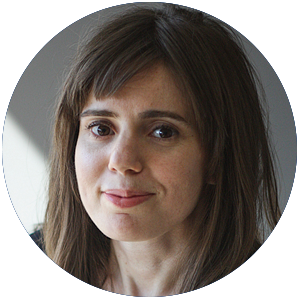 Rebecca Schiff
Faculty
Rebecca Schiff is the author of the story collection "The Bed Moved" (Knopf 2016), a finalist for an LA Times Book Award in First Fiction and a Sami Rohr Prize. Her fiction has appeared in Electric Literature, n+1, The Guardian, Washington Square, and BuzzFeed, and was anthologized in The Best Small Fictions 2017. She lives in Eugene, Oregon.

Mark Sundeen
Faculty
Mark Sundeen's first book landed in the publishing world in 2000 from a dusty trailer in the Utah desert. ''A riotous, beautiful, totally original road novel masquerading as a travel book,'' wrote George Saunders of ''Car Camping'' (HarperCollins). His second book, ''The Making of Toro'' (Simon & Schuster) garnered comparisons to Hunter S. Thompson and David Sedaris, and introduced readers to the would-be literary hero, Travis LaFrance. With ''The Man Who Quit Money" (Riverhead), winner of a Montana Arts Council Innovation Award, Sundeen established himself as one of the day's most innovative writers of creative nonfiction. ''This is a beautiful, thoughtful and wonderful book,'' wrote Elizabeth Gilbert. ''I suspect I may find myself thinking about it every day for the rest of my life.'' Sundeen's award-winning features and essays appear in the New York Times Magazine, Outside, National Geographic Adventure, McSweeney's and The Believer.
Sundeen was born in Harbor City, California. After graduating from Stanford University with a bachelor's in English, he spent 10 years in Moab, Utah, sometimes homeless, working odd jobs, river guiding, and leading Outward Bound wilderness courses. Sundeen holds a master's in Writing from the University of Southern California. Since moving to Montana in 2005, he splits his time between Missoula and Moab.

Katherine Towler
Faculty
Katherine Towler is author of a trilogy of novels: ''Snow Island,'' ''Evening Ferry,'' and ''Island Light.'' Praised by the Boston Globe as "luminous and moving,'' ''Snow Island'' was chosen as a Barnes and Noble Discover Great New Writers title. Towler is also the co-editor, with Ilya Kaminsky, of ''A God in the House: Poets Talk About Faith," a collection of interviews with prominent American poets, and her memoir will be published by Counterpoint Press in 2016.
Her essays can be found in two recently published anthologies – ''Choice,'' a collection of essays by women writers on reproductive choices, and ''Writers and Their Notebooks.'' She has published poetry, short stories, and interviews in The Sun, The Worcester Review, The Tusculum Review, and Poetry International and has received fellowships from the Bread Loaf Writers Conference, Yaddo, the New Hampshire State Council on the Arts, and Phillips Exeter Academy, where she was the writer-in-residence. She completed an MA in Writing at Johns Hopkins and an MA in English literature from Middlebury College.

Robin Wasserman
Faculty
Robin Wasserman is the author of the forthcoming novel "Girls on Fire" (HarperColllins). Her essays and reviews have appeared in the Los Angeles Review of Books, Tin House, and The New York Times, and her short stories have been included in several anthologies, including "The End is Nigh," "Robot Uprisings," and the forthcoming "Press Start to Play."
A former children's book editor, she is also the New York Times and USA Today Bestselling author of more than ten novels for young adults, including "The Waking Dark," "Hacking Harvard," and "The Book of Blood and Shadow." Her books have appeared on the ALA, TAYSHAS, Kirkus, Locus, and Booklist best of year lists, been named finalists for the CYBILS , Golden Duck, and Georgia Peach Awards, been adapted for a television miniseries, and been translated into nine languages worldwide.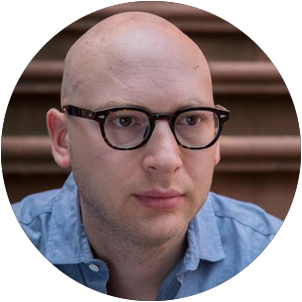 Adam Wilson
Faculty
Adam Wilson is the author of the novel "FLATSCREEN" (Harper Perennial 2012), and the collection of short stories "WHAT'S IMPORTANT IS FEELING" (Harper Perennial 2014).
His short fiction has appeared in "The Paris Review," "Tin House," "VICE," and "The Best American Short Stories," among many other publications. His essays, journalism and criticism have appeared in "The New York Times Book Review," "The New York Times Style Section," "Bookforum," "The New Republic," "Tin House," "NPR," and at newyorker.com, among others.
A National Jewish Book Award Finalist and recipient of the Terry Southern Prize, he has taught regularly in the creative writing programs at Columbia University and NYU for the past 7 years. He lives in Brooklyn with his wife and son.