MFA Testimonials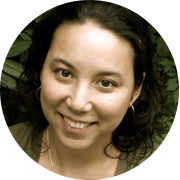 Pratima Cranse '12
Pratima Cranse graduated from the SNHU MFA program in June 2012. By November of that year she had a book deal with Viking Childrens for her debut novel, All the Major Constellations, which was published in 2015 to good reviews. Pratima wrote the majority of the novel while attending the MFA program. There was a long incubation period between book deal and publication, during which she worked with some wonderful editors at Viking and her amazing agent, Esmond Harmsworth at Aevitas Creative Management. She learned a lot about the publication process.
Since then Pratima has become a mother, has started writing poetry, and has completed the first draft of a new novel, tentatively titled Lovesick, about a nurse who works in a psych ward and becomes obsessed with one of her patients. Learn more at pratimacranse.com.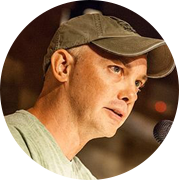 Kevin Keating '18
After working as a boilermaker in the steel mills in Ohio, Kevin P. Keating became a professor of English and began teaching at Baldwin Wallace University and John Carroll University. His first novel, The Natural Order of Things (Vintage Contemporaries), was a finalist for the Los Angeles Times Book Prizes, and his second novel, The Captive Condition (Pantheon), was launched at the 2015 San Diego Comic Con International and is currently in development as a 12-episode television series.
Since starting the Mountainview Low-Residency MFA, Keating has been awarded the Creative Workforce Fellowship, one of the most substantive awards for writers in the United States, and the Cleveland Arts Prize, the oldest award of its kind in America and a testament to the standard of excellence and quality of artists in Northeast Ohio. Previous winners include Toni Morrison, Rita Dove, and Harvey Pekar. He has also been a featured speaker at the Miami Book Fair International. He is currently at work on his third novel.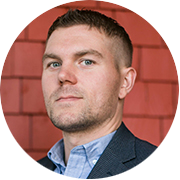 David Moloney '17
David Moloney worked as a correctional officer for 5 years before returning to school. He received a BA in English and Creative Writing from the University of Massachusetts Lowell where he won the UMass Lowell Creative Writing Award in 2015. He earned his MFA from SNHU's Mountainview Low-Residency program, where he won Assignment Magazine's student writing contest. He was also awarded the Lynn Safford Memorial Prize. His debut novel, "Barker House," was published by Bloomsbury in 2020. His work can be found in The Yale Review, Guernica, Lithub, Electriclit, The Common, Salamander, CrimeReads, and GEN. He currently teaches writing at Southern New Hampshire University.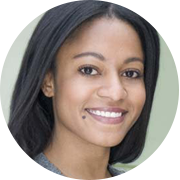 Nadia Owusu '17
Nadia Owusu is a Brooklyn-based writer whose first book, "Aftershocks," is scheduled to be published by Simon & Schuster in January 2021. In 2020, "Aftershocks" was selected by BookExpo America as one of the buzziest books of the year. Owusu is the winner of a 2019 Whiting Award.
Her writing has appeared or is slated to be published in The New York Times, The Paris Review Daily, Catapult, The Literary Review, Electric Literature, and the Washington Post's The Lily, among other publications.
In addition to writing, she leads research and racial equity strategies at an economic racial justice organization. She earned her MFA in Nonfiction through SNHU's Mountainview program, where she won the Robert J. Begeibing Prize for exceptional work. She previously earned her MS in Urban Affairs from CUNY Hunter College and her BA in Political Science from Pace University.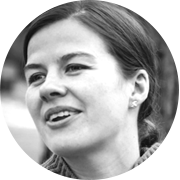 Elizabeth Rush '11
Elizabeth Rush is the author of Rising: Dispatches from the New American Shore, a finalist for the Pulitzer Prize in General Nonfiction, and Still Lifes from a Vanishing City: Essays and Photographs from Yangon, Myanmar. Her work explores how humans adapt to changes enacted upon them by forces seemingly beyond their control, from ecological transformation to political revolution. Her writing has appeared or is forthcoming in the New York Times, National Geographic, the Guardian, the Atlantic, Harpers, Guernica, Granta, Orion, Creative Nonfiction, The Washington Post, Le Monde Diplomatique and the New Republic, among others.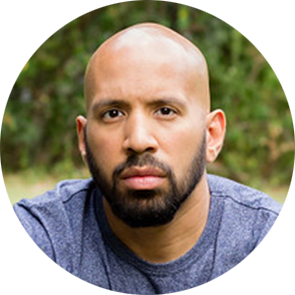 John Vercher
John Vercher is a writer currently living in the Philadelphia area with his wife and two sons. He has a Bachelor's in English from the University of Pittsburgh and an MFA in Fiction from the Mountainview Master of Fine Arts program. He is a former adjunct faculty member at Chestnut Hill College in Philadelphia.
His flash fiction has appeared on Akashic Books' features Mondays are Murder and Fri-SciFi. He is a contributing writer for Cognoscenti, the thoughts and opinions page of WBUR Boston. Two of his essays published on race, identity, and parenting were picked up by NPR, and he has appeared on WBUR's Weekend Edition. His long form non-fiction work has appeared in Entropy Magazine.
John's debut novel, "Three-Fifths," launched September 10th, 2019, from Agora, the diversity-focused imprint of Polis Books. "Three-Fifths" was chosen as the launch title for the imprint and has received strong advance praise from Kirkus, a starred review from the Library Journal, a starred review from Booklist, and from authors such as David Joy. "Three-Fifths" was also named a best book of 2019 by the Chicago Tribune, and was a 2020 nominee for The Mystery Writers of America's Edgar Award for Best First Novel. His cover reveal was featured on Entertainment Weekly online. "Three-Fifths" was recently nominated for an Anthony Award for Best First Novel.
John's book was recently nominated by The Strand Magazine's Critics Awards for Best Debut Novel.
You can find him at johnvercherauthor.com, on Twitter @jverch75, and on Instagram at johnvercher75.