BA in Educational Entrepreneurship
The BA in Educational Entrepreneurship program at Southern New Hampshire University is designed to give students flexible course requirements, a high number of electives, and identified opportunities for specialized programming with connection to other departments on campus. While this undergraduate education major does not lead to teaching certification, it's a great option if you'd like to earn a degree in education but don't want to teach in a public school.
For interests like school administration, curriculum design, and other outside-the-classroom education professions, the BA in Educational Entrepreneurship can give you a good foundation in education, and offers flexible pathways and ability to personalize your goals and interests.
View Full Curriculum in the Catalog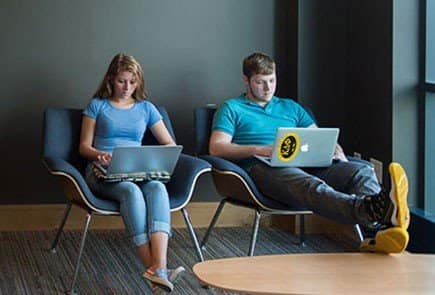 Our Manchester campus aims to keep tuition and related costs low for our students so that you can pursue your degree and your goals. More than 90% of our students receive some form of financial aid, and students who qualify could receive up to $20,000 in grants and scholarships.