BA in Educational Entrepreneurship
The BA in Educational Entrepreneurship program at Southern New Hampshire University is designed to give students flexible course requirements, a high number of electives, and identified opportunities for specialized programming with connection to other departments on campus. While this undergraduate education major does not lead to teaching certification, it's a great option if you'd like to earn a degree in education but don't want to teach in a public school.
For interests like school administration, curriculum design, and other outside-the-classroom education professions, the BA in Educational Entrepreneurship can give you a good foundation in education, and offers flexible pathways and ability to personalize your goals and interests.
List of Courses
Courses May Include
BA in Educational Entrepreneurship
EDU 102
Foundations of Education
This course give students an overview of American education including history, philosophy and current issues. It will introduce students to strategies for creating a learning environment that support student learning.
EDU 208
Assessment, Accountability and Teaching in the Classroom
This basic course for classroom teachers explores various techniques necessary for designing and implementing authentic measures to assess successful student learning.
EDU 231
Content Area Methods
For those seeking licensure, this course investigates teaching at the middle and high school levels while partnered with a content teacher. Topics include: translating content into meaningful and engaging experiences, co-teaching, integrating curriculum, transdisciplinary lesson/unit development, the assessment cycle, and engaging all students in critical thinking, inquiry, creativity, and collaborative problem solving. EDUpreneurs are partnered with on-site practitioners and school leaders to investigate leadership attributes and issues impacting educational and related fields.
EDU 289
Experiential Learning
This course offers students the opportunity to apply education course work in an authentic environment. During this clinical experience, students demonstrate their knowledge of students and learning in the learning environment. Students will demonstrate their ability to integrate technology to foster learning and communication.
EDU 483
Advanced Educational Competencies
To best prepare preservice teachers for teaching in competency-based systems in NH schools, this course gives students the opportunity to explore various applications in educational fields. Students will create and engage in personalized learning plans guided by best practices. For those seeking teaching licensure, this course addresses licensure competencies in content area pedagogy and subject matter knowledge through an individualized approach.
Total Credits: 120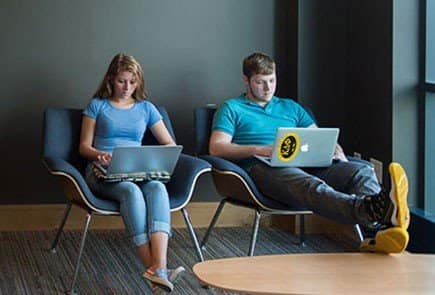 Campus Undergraduate Costs
Our Manchester campus aims to keep tuition and related costs low for our students so that you can pursue your degree and your goals. More than 90% of our students receive some form of financial aid, and students who qualify could receive up to $20,000 in grants and scholarships.
Related Articles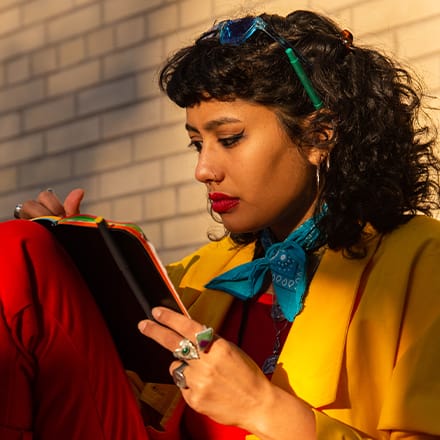 Creating SMART goals is a great way to ensure that you are setting yourself up for success while objective-setting. SMART goals can be used for various reasons and are intended to be more specific, measurable, achievable, relevant and time-bound than a typical goal.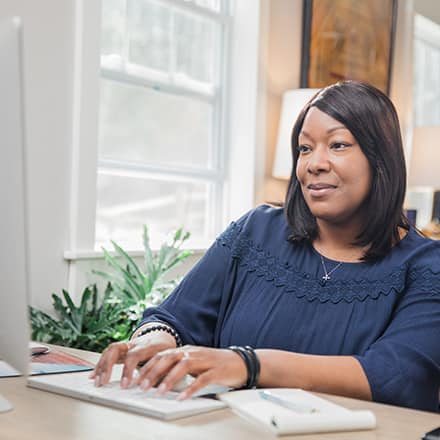 What if the university you've chosen no longer feels like the right fit for you? You put a lot of thought into where you want to attend and now wonder whether you should transfer colleges. Feeling this way is okay, and asking the right questions can make your choice easier.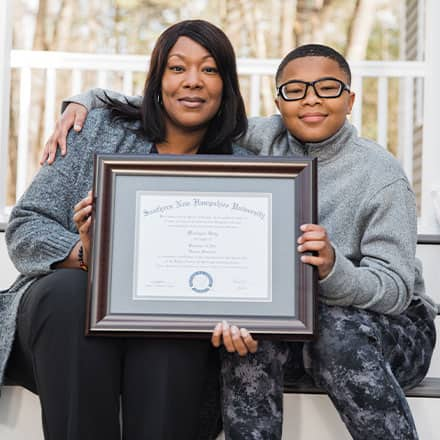 Can you speed up your bachelor's degree? You sure can. From transferring past credits to testing out of courses to getting credit for skills and knowledge you already know, these are 10 of the fastest ways to earn a bachelor's degree.