Think Critically with a Liberal Arts Degree from SNHU
The 3+1 Bachelor of Arts in Liberal Arts program at SNHU is designed specifically for international students who want to earn a degree in the United States. Students who have earned 90 credits from an approved institution abroad may enter this program, during which they will earn 31 additional credits to complete a 121-credit degree as a liberal arts major.
The liberal arts program emphasizes critical thinking skills and a broad range of education topics. The goal of a liberal arts degree is not to prepare students for any one specific job or career, but to help students grow as individuals and better prepare them to enter any field, no matter what their career goals may be.
See Yourself Succeed with a Liberal Arts Degree
Earning a liberal arts degree through SNHU's 3+1 program can set you up for success in a variety of ways. According to the National Association of Colleges and Employers (NACE), critical thinking and problem-solving skills rank as the second highest career-readiness competency. That means that employers are often more concerned with finding employees who possess the skill set that they feel is right for the job, rather than focusing on individuals who have earned a specific major.
The liberal arts program at SNHU focuses on helping students build a skill set that will be valuable across many different industries and career fields. The program will help students develop skills that employers value, including communication skills, analytical skills, organization and time management abilities, and more.
As a private, nonprofit university, SNHU has one mission - to help you see yourself succeed. The benefits of majoring in business administration at SNHU include:
Supportive community. Join the SNHU campus community of students who are closely connected with faculty and staff dedicated to your success
Affordability. It's our mission to make higher education more accessible. That's why, SNHU is one of the most affordable private, nonprofit universities in New Hampshire.
Accessible faculty. Learn from highly credentialed faculty who are experts in their fields and interact with you in the classroom, dining hall, fitness center, and the stands
Opportunity. Tap into our nationwide network of alumni and strong connections with employers for internship and career opportunities
Campus experience. Enjoy more than 50 student clubs, champion Division II athletics and fun events on our 300-acre campus in Manchester, N.H., named a "Best Place to Live" by Money magazine
Careers & Outcomes
SNHU's liberal arts program helps students develop a sense of social responsibility, as well as strong and transferable intellectual and practical skills, including communication, analytical and problem-solving skills, and a demonstrated ability to apply knowledge and skills in real-world situations.
In short, you can go almost anywhere—professionally and personally—with a liberal arts degree. Your liberal arts degree studies at SNHU give you knowledge and skills you can build on throughout life.
Curriculum
SNHU requires 121 credits to complete our bachelor's degree in liberal arts. Students must arrive with at least 90 completed credits from an institution outside the United States that is recognized as part of the system of higher education of that country and a GPA of at least 3.0, and can complete their final year at SNHU and earn a Bachelor's of Liberal Arts. Southern New Hampshire University requires an additional 31 credits to complete the degree program.
Please note that all English requirements must be fulfilled by providing TOEFL, IELTS, or an approved English language proficiency score. The list of approved English language proficiency scores can be found at the International Admission requirement page in Step 3B. Students needing further intensive English will require additional coursework.
Courses To Prepare You For Your Career
SNHU's bachelor's in liberal arts program includes:
General education
Degree-specific courses
General Education Program
Our programs are designed to equip you with the skills and insights you need to move forward. In recent years, employers have stressed the need for graduates with higher order skills - the skills that go beyond technical knowledge - such as:
Writing
Communication
Analysis
Problem solving
All bachelor's students are required to take general education classes. Through foundation, exploration and integration courses, students learn to think critically, creatively and collaboratively, giving you the edge employers are looking for.
List of Courses
Courses May Include
BA in Liberal Arts Campus
ENG 070
Academic Writing and Research Skills
This course focuses on the academic writing skills required of an undergraduate student. It will explore and practice the process writing approach: invention (brainstorming, clustering/mapping, free writing, and outlining), drafting, peer review, revising, and editing. This course also emphasizes the concepts of organization, development, unity and coherence in writing paragraphs and essays. Essay writing will encompass the following discourse patterns: description, definition, division and classification, cause and effect, argumentation. Furthermore, the course will focus on justifying claims by teaching proper source integration and documentation. The academic skills of summarizing, paraphrasing, and quoting will ultimately lead to a scholarly and well documented research paper.
ENG 071
Critical Reading Skills
This course focuses on preparing undergraduate international students for the rigors of academic reading at the college level. Emphasis will be placed on critical reading, vocabulary building, vocabulary pronunciation, note-taking techniques and text organization and study skills. Authentic academic texts will be used to assist in the development of critical reading and thinking skills. Students will develop a variety of strategies for understanding the reading, locating main ideas, inferring the author's intent, drawing conclusions and distinguishing between facts and opinions. Students will also learn specific skills for note-taking, outlining, annotating and summarizing.
ENG 072
Grammar Workshop
This course focuses on the development of grammatical accuracy in writing. Students are taught how to distinguish global errors (sentence structure, tense consistency, and cohesive devices) from local errors (pronoun reference, subject-verb agreement, word forms) in their own writing and to categorize their errors to better understand their specific needs for further study. Students are introduced to other learning strategies as well, such as using available resources and peer collaboration to assist them in developing greater accuracy and fluency. In addition, students become familiar with common feedback symbols and abbreviations used by college instructors. This course is offered in conjunction with ENG 070 and ENG 071.
ENG 099I
Fundamentals of Writing for International Students
ENG 099I is a developmental course designed to help International students acquire the composition skills they need to succeed in ENG 120. The course begins with a focus on critical reading skills. Students will be engaged in preparing essays that respond to written texts, thereby combining critical reading skills with writing strategies. In addition, ENG 099I provides introduction to/review of grammar, mechanics, and other college writing conventions with a focus on application of those skills in student writing. One major objective of ENG 099I is to teach students to prepare essays that review and evaluate the ideas and issues found in the writing of others. Summary, analysis, and response skills will be taught and practiced, culminating in the creation of a final portfolio where students demonstrate proficiency in critical reading and writing skills. Classroom instructors confirm placement in ENG 099I during the first two weeks of instruction. ENG 099I is required for all ILE students who have completed the 070 series and must be completed before students can enroll in ENG 120. The three credits received for ENG 099 count towards a student's GPA, but they do not count towards the 120 credits required for graduation. Students who take this course will have to take an additional course to complete their degree. Classes are kept intentionally small, typically 12 students per section, to assure maximum benefit.
Total Credits: 120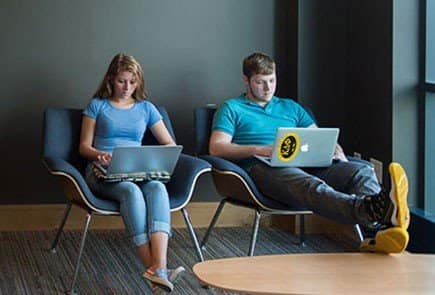 Campus Undergraduate Tuition
Our Manchester campus aims to keep tuition and related costs low for our students so that you can pursue your degree and your goals.
Related Articles
If you're interested in careers ranging from media relations, marketing, human resources, corporate communication and more, a communications degree may be the best choice for you. By developing your ability to communicate information clearly, you'll equip yourself with the skills for these careers.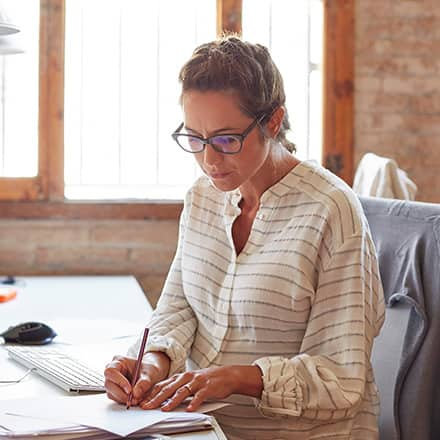 Copywriting is an art and a science: Each and every word choice can make or break the entire message you are sending to your audience. To become a copywriter, you can consider earning a degree such as marketing, communications or creative writing and start building a portfolio of your work.
If you're looking to advance or shift your career and already have your bachelor's degree, moving forward with a master's may be your next step. A master's in communication offers you a more focused education, preparing you to achieve more personal and professional goals.