Business Faculty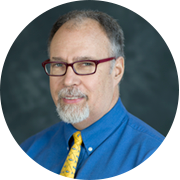 Bill Lightfoot Ph.D.
Dean (School of Business)
Dr. Bill Lightfoot brings to the table over 15 years of global senior leadership experience, including seven years overseas in multicultural organizations. He most recently served as Managing Director of Village Inc. Africa, where he developed a new business model for driving economic development in rural communities. He has also served as Dean of Brenau University's College of Business and Mass Communication and as Associate Dean of Graduate Programs, Institutional Advancement, and Strategic Planning at the International University of Monaco.
Dr. Lightfoot earned his B.S. in Electrical Engineering from Bucknell University before moving on to earn his MBA in General Management from the University of North Carolina. He also earned his Ph.D. in Organization and Management from Capella University and possesses a CCMP (Certified Change Management Professional) Certificate from the Association of Chance Management Professionals.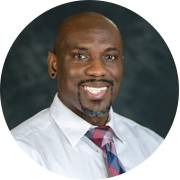 Dennis R. Hill II
Lecturer
Dennis Hill has previously served as an adjunct professor with Southern New Hampshire University, Colby Sawyer College, and Daniel Webster College. He is a member of the North American Society for Sport Management (NASSM) and served from 2000 to 2004 as an Armament Weapons Specialist in the United States Air Force.
Hill is currently working towards his Ed.D. in Educational Leadership from Southern New Hampshire University, a degree he expects to earn in 2019. He previously earned his M.S. in Sport Management from SNHU and his B.S. in Occupational Education with a minor in Psychology from Wayland Baptist University.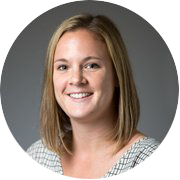 Megan T. Gassman
Assistant Professor of Business
Dr. Megan Gassman first joined SNHU in 2010, serving as a graduate/research assistant and, later, adjunct instructor in the Sport Management program. In 2016, she became a lecturer in the SNHU International Business program, before taking on her current assistant professor role. Her prior educational experience includes time as an assistant professor of Exercise & Sport Sciences at Colby-Sawyer College and as a substitute teacher in the Bedford School District.
Dr. Gassman earned her BS in Sport Management from SNHU. She remained with SNHU to complete her Master of Business Administration with a concentration in Sport Management in 2011, and in 2017 she earned her Doctor of Philosophy in International Business as well. Dr. Gassman is a member of the North American Society for Sport Management and the Academy of International Business, and she has refereed numerous conference presentations throughout her career. Her work has been published in the Advanced Theory and Practice in Sports Marketing, 3rd Edition textbook.
Tara Konya
Associate Dean
Dr. Tara Konya brings years of marketing and retail experience to Southern New Hampshire University. She started at the School of Business as an adjunct marketing instructor in 2014, later becoming an assistant marketing professor and associate dean of academic operations. Prior to joining the School of Business, Dr. Konya taught at the Art Institute of Raleigh Durham and the University of North Carolina at Greensboro.

She received her PhD in Consumer, Apparel and Retail Studies from UNC Greensboro. Previously, she earned her MA in Education at Monmouth University, a master's certificate in merchandising at North Dakota State University and her BS in Exercise and Sports Science from UNC Greensboro.