Business Administration and Management Faculty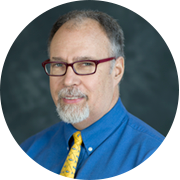 Dr. Bill Lightfoot Ph.D.
Dean (School of Business)
Dr. Bill Lightfoot brings to the table over 15 years of global senior leadership experience, including seven years overseas in multicultural organizations. He most recently served as Managing Director of Village Inc. Africa, where he developed a new business model for driving economic development in rural communities. He has also served as Dean of Brenau University's College of Business and Mass Communication and as Associate Dean of Graduate Programs, Institutional Advancement, and Strategic Planning at the International University of Monaco.
Dr. Lightfoot earned his B.S. in Electrical Engineering from Bucknell University before moving on to earn his MBA in General Management from the University of North Carolina. He also earned his Ph.D. in Organization and Management from Capella University and possesses a CCMP (Certified Change Management Professional) Certificate from the Association of Chance Management Professionals.
Dr. Tara Konya
Associate Dean
Dr. Tara Konya brings years of marketing and retail experience to Southern New Hampshire University. She started at the School of Business as an adjunct marketing instructor in 2014, later becoming an assistant marketing professor and associate dean of academic operations. Prior to joining the School of Business, Dr. Konya taught at the Art Institute of Raleigh Durham and the University of North Carolina at Greensboro.

She received her PhD in Consumer, Apparel and Retail Studies from UNC Greensboro. Previously, she earned her MA in Education at Monmouth University, a master's certificate in merchandising at North Dakota State University and her BS in Exercise and Sports Science from UNC Greensboro.

Dr. Elizabeth Henley
Associate Professor (Computer Information Systems) | Co-Chair (Business Administration and Management)
An associate professor of Information Technology, Elizabeth joined SNHU in 2002 as a disability specialist and most recently held the position of associate director, assistive technology. Dr. Henley received her Bachelor of Arts in English Language and Literature, her Bachelor of Arts and Humanities, and her Master of Education in Elementary education from SNHU and her Doctor of Education from Walden University. She currently serves on numerous SNHU committees including Center for Teaching and Learning, Assessment Alliance, Electronic Document Managing Committee, and mySNHU Governance. Henley is the group facilitator for Peer Connections/Social Skills Group, and the advisor for both the Anime and Film Club and the American Sign Language Club. Dr. Henley is certified in Elementary Education (K-8) and Special Education (K-12). Her research presentations include topics on assistive technology for students with disabilities and assistive technology for writing support for all students. Conference presentations include Henley, E., Hamilton, J., Luongo, E., & Hanley, L. (2013, November). What's the next step?: Transitioning to post-secondary settings after high school. Presented at the Learning Ally Parent Ally Webinar. Dr. Henley is a member of the Association on Higher Education and Disability – New England (AHEAD NE).
Dr. Dawn Sime Ph.D.
Assistant Professor (Business Management) | Co-Chair (Business Administration and Management)
Dawn Sime, Ph.D., has taught at Southern New Hampshire University for over a decade. She has been an adjunct professor in both the School of Business and the School of Arts and Sciences, teaching organizational leadership strategies and skills since 2006. Among her academic activities she has developed new courses, written a paper "Profiling Generation Zers", and contributed to a published article on "Consumer Behavior."
Dawn has served as Adviser to the Saudi Club, and Delta Mu Delta.
As an educator, she is well regarded by her students and peers, being nominated for the 2008 Excellence in Teaching Award at SNHU.
Dr. Sime has twenty years experience in the personnel industry. Her expertise in sales, management, human resource consulting, career development and team building. She has also facilitated management & leadership development training for executives, managers, and supervisors, leading workshops centered on Leadership Development, Human Resource Management, Management development, Decision Making and more.
Her professional affiliations include New Hampshire Women's Leadership Board of Directors, Society of Industrial Organization Psychology (SIOP), American Psychology Association (APA), Eastern Academy of Management, Association of Change Management Professionals and Academy of Management.
Dr. Sime holds a Ph.D. in Industrial/Organizational Psychology from Alliant International University in San Diego, CA. She has also earned a Master's Degree in Psychology from United States International University and a B.S. in Human Relations/Organizational Behavior from the University of San Francisco.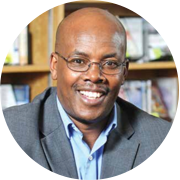 Dr. Innocentus Alhamis
Assistant Professor (Management Science)
Dr. Innocentus Alhamis' relationship with SNHU dates back to 2008, when he first began serving as an instructor. Today Dr. Alhamis is an assistant professor of management science. Dr. Alhamis also served as an assistant professor within the Division of Business at River University in Nashua, NH, beginning in 2014. There, he taught courses on topics including international business, business analytics, risk management and decision making, managerial finance, and more, while also serving as the university's director of graduate programs. His teaching career also includes time as a teaching assistant at the International University of Japan and as a lecturer in the Open University of Tanzania.
Dr. Alhamis earned his Master of Arts in International Economics from the International University of Japan in 1999. His thesis was title "Effectiveness of Financial Liberalization: A Case Study of Financial Liberalization in Tanzania." He went on to earn his PhD in Financial Management from SNHU, with a dissertation title "Management of Capital in Worker-Owned Cooperatives: A Comparative Case Study of Food Co-ops."

Dr. Shauna A. Beaudin, Ph.D.
Assistant Professor (Computer Information Systems)
An Assistant Professor of Information Technology in the CIT department, Dr. Beaudin joined SNHU in the fall of 2016. She brought with her over a decade of teaching experience, having spent time as an adjunct or part-time faculty member at schools ranging from Daniel Webster College and the New Hampshire Art Institute to the University of New Hampshire and even SNHU.
For years, Dr. Beaudin has served as a technology consultant, and brings to bear expertise in a variety of IT subjects. Her teaching topics include Accounting Information Systems, Telecommunications and Networking, Wireless Programming, and a host of different programming languages and web technologies.
Dr. Beaudin earned her PhD in Information Systems from Nova Southeastern University in Ft. Lauderdale, FL. Additional degrees earned by Dr. Beaudin include a BA in Business Administration and an MBA.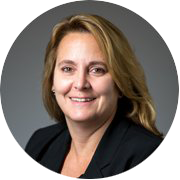 Dr. Christine Blais
Associate Professor (Business Management)
Dr. Christine Blais is an Associate Professor in the Business Administration and Management department at Southern New Hampshire University. Her background in industry is in corporate training and development with an emphasis on sales effectiveness and coaching. Dr. Blais has taught at the undergraduate and masters levels and in two separate nationally recognized three year programs at SNHU, the Bradley Three-Year Honors program and College Unbound (an experiential learning, integrated studies degree program). Dr. Blais completed her doctorate in Leadership Studies in 2015. Her doctoral research focused on a case study involving use of student-driven questions within individualized learning plans and the relationship to HERI's Social Change Model of Leadership Development. She also has become certified through NSEE (National Society for Experiential Education), and was a presenter at the 2017 NSEE conference and co-founder of the Experiential Education Committee at SNHU. In June of 2018, Dr. Blais co-presented her work in constructing and teaching an interdisciplinary course at the International Conference for MOBTS (Management and Organizational Behavior Teaching Society) at Maynooth University in Ireland. Most recently, Dr. Blais has gone back to her roots in researching the use of student-constructed essential questions. Dr. Blais' research interests include inquiry, authenticity, creativity, teamwork and integration of community business partners in higher education.

Steven Booth
Professor (Business Law)
Steven Booth, J.D, is a professor of Business Law at SNHU. He is also an associate attorney at Soltani Law Office.
Prof. Booth is the former faculty advisor for the Delta Mu Delta Honor Society and the faculty advisor for the Phi Delta Theta Fraternity. He was chosen as Advisor of the Year in 2007.
He received his Bachelor of Science in Business Management from Franklin Pierce College in 1990 and his Juris Doctor degree in law from Ohio Northern University in 1993.
Prof. Booth is a member of the Academy of Legal Studies in Business, the NH Bar Association and the VA Bar Association.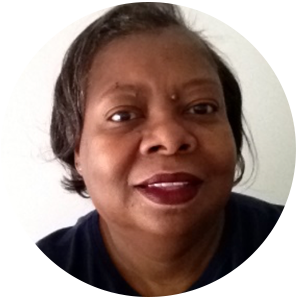 Dr. Charlotte B. Broaden
Professor (International Business)
Dr. Broaden is currently a professor in the Global Business and Leadership Department. She received her doctorate in International Business, with a concentration in Finance. Her current research focus is in international entrepreneurship, international trade, foreign direct investment, and management practices. She is particularly interested in foreign direct investments to African nations and has recently published in this area. She is also interested in the shifting patterns of foreign direct investments within emerging markets and the re-shoring by manufacturing firms. She also teaches a doctoral course in foreign direct investment.
Prior to her academic career, Dr. Broaden worked for several multinational firms where she was an executive managing international human resource activities as well as being a member of the company's strategic management team. In her last assignment she lived in Toronto, Canada for three years and managed operations in Canada and France. A key assignment was talent management and Dr. Broaden was responsible for recruiting and placing global talent.
Dr. Broaden holds the Certified Global Business Professional designation from NASBITE International, which is the qualification in Global Commerce and she is a member of the Foreign Direct Investment Association. She is a member of numerous trade and professional groups in her field.
She was awarded the coveted Fulbright Scholar in 2015-2016, spending a year teaching and conducting research at the University of Botswana. Additionally, she spent time teaching in both Dubai, UAE and Athens, Greece.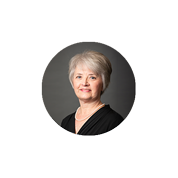 Dr. Leslie A. Campbell D.A.
Assistant Professor | Director, International Business PhD Programs
Dr. Leslie Campbell joined SNHU in 2017 as an assistant professor of Business Management and is also the Director of Business Doctoral Programs at SNHU, overseeing both the on campus and executive low-residency formats. Before joining SNHU she was an associate professor in the Business Department of Colby-Sawyer College. Dr. Campbell has also been an adjunct faculty member with St. Anselm College, Rivier University, and Franklin Pierce University. Her professional experience includes nearly 25 years in leadership roles in the human resources field, most recently as the President of Landon Associates LLC, a Human Resources consulting firm, and Vice President of Employee and Sales Services with the New Hampshire divisions of the Middleby Corporation.
Dr. Campbell is an active member of New Hampshire Women in Higher Education Leadership (NHWHEL) since 2015 and currently serves as a board member. She is frequent participant of academic conferences presenting her research at both the Academy of Management (AOM) and locally at the Eastern Academy of Management. Dr. Campbell's excellence in pedagogy has led to numerous publications including in the Journal of Higher Education Theory and Practice. As an educator, she is well regarded by her students and peers, being nominated for the 2018 Excellence in Teaching Award at SNHU.
Dr. Campbell holds a Doctor of Arts in Leadership from Franklin Pierce University, as well as an MBA with a concentration in Human Resource Management from Rivier University. She spent her undergraduate years at Assumption College, where she earned her B.A. in Psychology.
Dr. Tej Dhakar
Professor (Management Science)
Dr. Tej Dhakar is Professor of Management Science. He joined SNHU in 1995 and teaches classes in Business Analytics, Management Science, Operations Management, and Project Management to undergraduate and graduate students. He also teaches advanced quantitative methods classes in the doctoral program and has assisted many students in their research.
Dr. Dhakar has earlier taught business students at the Institute of Management Technology and the University of Delhi in India and at the University of Alabama and West Virginia Institute of Technology. His business experience includes managing printing operations at the Times of India and the Tata Press Limited for nine years.
Dr. Dhakar received his B.Tech. in Mechanical Engineering from the Indian Institute of Technology, his MBA from the University of Delhi, and his PhD in Management Science from the University of Alabama. While at the University of Alabama, he was selected for the Outstanding Graduate Research Assistant Award and the Excellence in Research by a Doctoral Student Award by the University. He was also inducted into the Beta Gamma Sigma Honor Society for Business.
Dr. Dhakar is a life member of the Production and Operations Management Society and a member of the Project Management Institute and the Decision Sciences Institute. He is also serving as the Secretary of the India Association of New Hampshire. Dr. Dhakar's current research interests include sales forecasting, multiple level lot sizing, anomalies in the behavior of the stock market, and mixed model assembly line sequencing. His research has been published in international journals including Computers and Operations Research, Advances in Business and Management Forecasting, Journal of Applied Economics, International Finance Review. Communications in Statistics, Benchmarking, International Journal of Production Research, Journal of Japan Industrial Management Association, and Journal of Korean Institute of Industrial Engineers.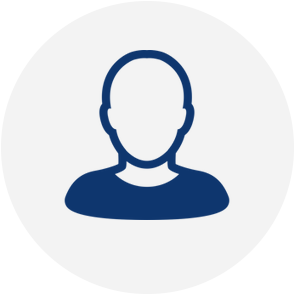 Aysun Fiçici
Professor of International Business and Strategy
Dr. Fiçici is a Professor of International Business. She received her doctorate in International Business, with a concentration in Strategy. Her current research foci include political economy and globalization, international negotiations, regionalism, regional blocs and their trade relations, corporate governance and social responsibility, joint ventures, mergers and acquisitions, and geopolitics and geostrategy. Dr.Ficici constantly engages in philanthropic activities and strives for educating the people of the world through her unlimited belief in intellectual propensity.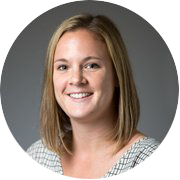 Dr. Megan T. Gassman
Assistant Professor (Business Management)
Dr. Megan Gassman first joined SNHU in 2010, serving as a graduate and research assistant and, later, adjunct instructor in the Sport Management program. In 2016, she became a lecturer in the SNHU International Business program, before taking on her current assistant professor role in Business Administration and Management. Her prior educational experience includes time as an assistant professor of Exercise & Sport Sciences at Colby-Sawyer College and as a substitute teacher in the Bedford School District. Dr. Gassman also serves as the Coordinator for the Business Core curriculum. She earned her BS in Sport Management from SNHU and remained with SNHU to complete her Master of Business Administration with a concentration in Sport Management in 2011, and in 2017 she earned her Doctor of Philosophy in International Business as well. Dr. Gassman is a member of the North American Society for Sport Management and the Academy of International Business, and she has refereed numerous conference presentations throughout her career. Her work has been published in the Advanced Theory and Practice in Sports Marketing, 3rd Edition textbook.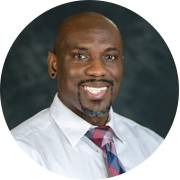 Dennis R. Hill II
Lecturer (Business Management)
Professor Dennis Hill has previously served as an adjunct professor with Southern New Hampshire University and Colby Sawyer College. He is a facilitator with the NH Race and Equity: Education Group and served from 2000 to 2004 as an Armament Weapons Specialist in the United States Air Force.
Hill is currently working towards his Ed.D. in Educational Leadership from Southern New Hampshire University, a degree he expects to earn in 2020. He previously earned his M.S. in Sport Management from SNHU and his B.S. in Occupational Education with a minor in Psychology from Wayland Baptist University.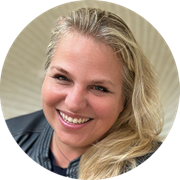 Dr. Sophia Koustas
Assistant Professor (Business Management)
Assistant Professor Dr. Sophia Koustas, has been teaching at SNHU since 2010. Her professional experience includes nearly 20 years of experience as a leader, innovator, and connector in various sectors (local government, private, non-profit organizations) in the U.S. and abroad. The projects and collaborations she has been involved in have allowed her to travel to over 20 countries. She is fluent in the Greek language and has some knowledge in Spanish and German.
Dr. Koustas received her PhD in Business Administration with a specialization in Industrial Organizational Psychology from Northcentral University, her Master of Science in Organizational Leadership from Southern New Hampshire University, and her Bachelor of Music in Music Education and International Affairs at the University of New Hampshire.
Current projects, conference presentations, and research revolve around the development of t.e.a.m. (team-based experiential academic model), experiential education, entrepreneurship ecosystems, sustainability, leadership, IOP, human relations, and culture.
Dr. Koustas is co-founder of S.Mou.Th. (non-profit; Synergy of Music Theater), recipient of a European grant for Young Female Entrepreneurs which led to the creation of SK Boutique Agency in Greece (2011-2015), and elected member and advisor on several boards.

Dr. Lundy Lewis
Professor (Computer Information Systems)
Dr. Lundy Lewis is a professor of Computer Information Systems. He is an expert in computer networking, cyber security, artificial intelligence, and robotics. A researcher for the U.S. Department of Defense, he brings 15 years of industry experience to the classroom. Lundy holds 37 U.S. patents and has published three books on telecommunications management. He has received research grants from Canada, Australia, and the US.
Lewis infuses his lectures with real-world examples and invites industry experts to help students prepare for information-systems careers. He teaches courses In AI, robotics, digital music, and technical innovation.
Recent Journal articles include "An Autonomous Robot-to-Group Exercise Coach at a Senior Living Community: A Study in Human-Robot Interaction." International Journal of Artificial Life Research: Special Issue on Social Robotics. Volume 6, Issue 2, December 2016. Recent conference articles include "Social Robots as Reinforcement in Applied Behavior Analysis" and "A Comparison of NAO and Jibo in Child-Robot Interaction," ACM/IEEE International Conference on Human-Robot Interaction. March 2020, Cambridge, United Kingdom.
Lewis earned his Bachelor of Science in Mathematics and Bachelor of Arts in Philosophy with a minor in Computer Science from the University of South Carolina, a Master of Science in Computer Science from Rensselear Polytechnic Institute, and a Doctor of Philosophy focusing on Logic and Artificial Intelligence from the University of Georgia.
He was a Fulbright Research Scholar at the University of Ottawa, Canada 2018 -- 2019. At SNHU, he was Chair of the Christos and Mary Papoutsy Distinguished Chair in Ethics and Social Responsibility (2013-2016), Chair of the Computer Information Technology Department (2005 – 2012), and Co-founder and Co-coordinator of the Game Design and Development program 2007 – 2012.

Dr. Susan Losapio
Professor (Business Management)
Along with being a Professor in the Business Administration and Management Department of the School of Business for Southern NH University, Susan Losapio owns a consulting business. Her areas of expertise are management development, presentation skills, organizational development, sales training, experiential education and change management. Losapio is also well versed in Restorative Practice and Team Mastery Coaching. In January of 2012 she earned a PhD in Applied Management and Decision Sciences with a concentration in Learning Management. Losapio's dissertation is titled "Women-Owned Small Businesses in the Service Industry in Southern New Hampshire".
In the past Losapio has been an award winning salesperson, a recipient of the Mary Dumas Women in Business Advocate of the Year Award, a mentor for over 100 small business owners, and nominated for the Excellence in Teaching award 5 times. She brings with her over 37 years of knowledge working with businesses, top executives, and teams to help them develop and grow. Her co-authored case study about a student-run food truck, "Munchiez Food Truck", is available through Ivey Publishing. Losapio received her Team Mastery Coach Certificate in June, 2020 from Akatemia in the United Kingdom.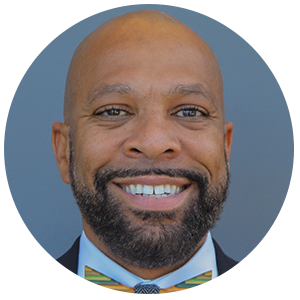 Dr. Lowell C. Matthews
Associate Professor (Business Management) | Director University Honors Program
Dr. Lowell Chris Matthews joined SNHU in 2012 and serves as associate professor of Global Business and Leadership, lead of Project AIM, and director of the University Honors Program at Southern New Hampshire University (SNHU). He holds a Bachelor of Business Administration from the University of Delaware, a Master of Business Administration from Roosevelt University and a Doctorate of Business Administration from Argosy University. Prior to Matthews' time at SNHU, he served as director of fundraising events for the AIDS Foundation of Chicago and as an adjunct professor at Roosevelt University. His research interests include organizational culture, global leadership practices, and social justice and equity. In his role as faculty member at SNHU he is known for his experiential class delivery and project-based learning. In addition, each semester he hosts Study Break with Dr. Matthews, serves as the advisor to the Men's Volleyball Club and is a member of the SNHU choir. He also serves in leadership roles for several national professional and nonprofit organizations including the Endowment for Health, New England Names Project, Granite State Gay Men's Association and volunteers locally with Big Brothers Big Sisters of Greater Manchester. He is the 2015 Excellence in Teaching Award recipient and nominee for 2014, 2016, 2018 and 2020.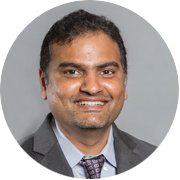 Dr. Kishore Kumar Pochampally
Professor (Management Science)
Dr. Kishore Kumar Pochampally joined SNHU in 2005 as an assistant professor. Pochampally received his Bachelor of Science in Mechanical Engineering from the National Institute of Technology, India. He has prior academic experience is as a Post-doctoral Fellow at Massachusetts Institute of Technology in Cambridge. He holds graduate degrees (MS and PhD) in Industrial Engineering (Research focus: Operations and Supply Chain Management) from Northeastern University in Boston, MA.
Kishore's research interests are in the areas of Supply Chain Design, Six-Sigma Quality Management, Quantitative Decision-making, and Reverse Logistics. He has authored several technical papers for international journals and conference proceedings, and his research work has been cited in technical papers worldwide by other researchers. He has published a book (with Taylor and Francis) titled, ''Strategic Planning Models for Reverse and Closed-loop Supply Chains.''
He was awarded the Best Paper Award, Institute of Electrical and Electronics Engineers in 2004 and the Award for Outstanding Scholarly Work, Laboratory for Responsible Manufacturing, Northeastern University in 2003.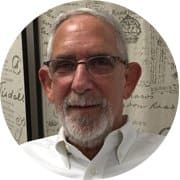 Jonathan Posner
Assistant Professor (Business Management)
Assistant Professor of Organizational Leadership Jonathan Posner has had a lengthy relationship with Southern New Hampshire University. In addition to his current status as an assistant professor, Posner served as a visiting instructor to SNHU from 2013 to 2015, as well as an adjunct faculty member from 1981 to 2014.
Posner has served in a variety of positions outside the academic world, primarily in the human resources profession. He has worked as a human resources assistant for Triangle Credit Union, a human resources generalist for Northeast Rehab, a senior benefits administrator for the Lahey Clinic, and a human resources manager for W.R. Grace & Co. This allows Posner to speak to his students from a position of considerable experience, presenting organizational leadership concepts in a personal and practical way.
Posner has shown great interest in improving teaching styles, and even participated in SNHU's Teacher Enrichment Program, a program designed to help faculty members better understand the teaching techniques that resonate with millennial students. Posner holds a B.A. in Government from Boston University, and later earned a J.D. from Suffolk University.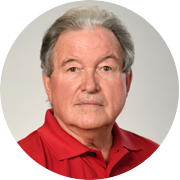 Dr. Burt Reynolds
Professor (Business Management)
An Organization Effectiveness practitioner with over thirty years of field experience both as an internal/external agent of change.
A former manager of Change Enablement at Arthur Andersen. Designed and led change management interventions for clients implementing Oracle & SAP technology enhancements. His expertise in executive coaching & mentoring supports line managers in aligning their organization structures, work flows, culture and human capital for competitive advantage.
Currently a professor at Southern NH University in Business Administration and Management department. His expertise is in leveraging human capital, organization development and training initiatives with core business units in order to successfully implement overall business strategy. Successfully applied contemporary human resource/organizational development methodologies and technology changes in a range of businesses and industries, including manufacturing, pulp & paper, high-tech, retail, and professional services.
Certifications:
Marshall Goldsmith- Stakeholder Centered Coaching

Kolbe-Conative Behavioral Coach

Human Synergistic- Culture Practitioner

Prosci- Change Management Practitioner
Dr. Reynolds educational credentials:
Ed.D Human Resource Education at Boston University School of Education.

MBA with a concentration in Organization Development from Golden Gate University

Bachelor of Science in Business Administration from Golden Gate University with a concentration in Organization Development.