Education Faculty
Audrey Green Rogers Ed.D.
Dept. Chair, Undergraduate Programs / Professor
Audrey Rogers is a Professor in the School of Education at Southern New Hampshire University in Manchester, NH. She teaches courses in educational technology, secondary methods, and qualitative research. She is a founding member of the New Hampshire IHE Network, a nonprofit consortium comprised of all the educator preparation programs in the state. She is a local and national presenter and has authored several Jackdaw Primary Source Kits, Cooperative Learning Basics, and numerous articles. Certified in social studies (grades 5-12) and as a technology integrator (K-12), she began her teaching career in high school social studies. She received her bachelor's degree in History from Tufts University. She holds a master's degree in History from the University of NH/Durham and a master's degree in Education from the University of Massachusetts/Lowell, and an Ed.D. in Leadership and Learning from Rivier University. Her current research focuses on performance based assessments in teacher preparation.

Cara Procek Ed.D.
Dept. Chair, Graduate Programs / Associate Professor, School of Education at SNHU
Cara Procek has been an educator for twenty-three years. Her career has spanned many grades and subjects including positions at the elementary level, middle school language arts, reading specialist, high school English, adult education, curriculum administration and college teaching. In 2007, she accepted a position in Bedford, New Hampshire as a district curriculum coordinator responsible for language arts and social studies in grades K-8. She remained in this position for four years. Cara currently serves as an Assistant Professor of Elementary Education at Southern New Hampshire University where she is responsible for teaching elementary education courses including general courses and those focused on literacy. Cara received a Bachelor of Arts, a Master of Education and a Certificate of Advanced Graduate Studies in Educational Administration, all from the University of New Hampshire, and holds a Doctorate in Curriculum Leadership from Northeastern University. On a personal note, Cara has been married for twenty-one years to her husband Mike Procek and is the proud mother of three children, Kathleen, Zachary and Nathaniel.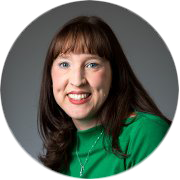 Colleen Tapley
Assistant Professor
Colleen Tapley brings over a decade of teaching experience to the SNHU School of Education. An Assistant Professor of Special Education, she has years of experience in the field, including significant time spent as a special education teacher in Billerica Public Schools.
In her teaching career, Tapley has attended a wide variety of teaching workshops to improve her ability to connect with her students and further their learning potential. She has consistently gone above and beyond the call of duty, often choosing to lead weekend and after-school classes, events, and evaluations.
Tapley earned her M.Ed. in Educational Administration from Rivier College in Nashua, NH, in 2007, along with her BA in Elementary/Special Education in 2002. She expects to earn her Ed.D. in Education and Leadership from River University in 2016.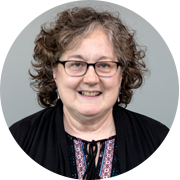 Elizabeth Feingold
Assistant Professor of Education
Elizabeth Feingold is an assistant professor in the School of Education at SNHU. She has spent her career teaching in New Hampshire, with time at Kearsarge Regional High School, Kearsarge Regional Middle School, and Kearsarge Regional Elementary School dating back to 1984. Throughout her career, she has largely specialized in special education.
Feingold earned her Bachelor of Arts from Kirkland/Hamilton College in 1978 before earning her Master of Education in Special Education with a specialization in Learning Disabilities from Keene State College in 1983. Most recently, she has worked as a NH Department of Education Adult Diploma Mentor, special education consultant and advocate, columnist for Parenting NH Magazine, and student teacher supervisor and adjunct professor at SNHU.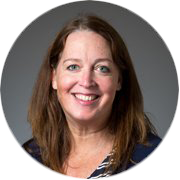 Jennifer Lee Carrobis
Assistant Professor
Before joining SNHU in 2016 as an Assistant Professor of Elementary Education/Math, Jennifer Carrobis taught elementary and middle school mathematics for over a decade. Her experience brought her to the Hooksett School district, the Manchester School District, and the Bedford School District, where she taught students from grades K-8 over the years.
Carrobis has served as a member of the STEM Committee at Cawley Middle School, where she was also the 2015 Summer School Coordinator, underlining her dedication to going above and beyond the call of duty.
Carrobis earned her B.S. in Marketing from the Pennsylvania State University in 1986, and followed it by earning an M.B.A. in marketing from Fordham University in 1995. She is Middle School Mathematics certified in the state of New Hampshire.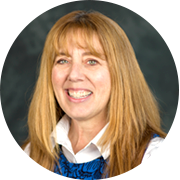 Linda Whitmore
Assistant Professor of Education
Linda Whitmore is an Assistant Professor of Education in SNHU's School of Education. She joins the university with decades of elementary school teaching experience, including time as a director/preschool teacher at Tollhouse Preschool in Merrimack, NH, and as a third grade classroom teacher and certified instructor at Gossler Park Elementary in Manchester, NH.
Whitmore holds a B.S. in Child and Family Studies with a minor in French from the University of New Hampshire, as well as a Master of Education in Elementary Education from Southern New Hampshire University. Her volunteer and committee work is extensive, and underscores her dedication to elementary education opportunities.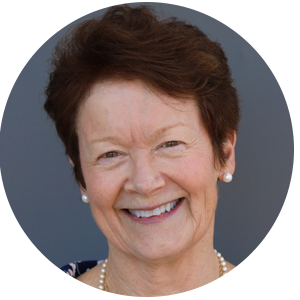 Mary Ford
Dean, School of Education
Dr. Mary Ford has been with SNHU since 2017, serving as the Graduate Certification Administrator and, later, as the Dean of the School of Education. Her teaching experience dates back to 1972, and includes eight years at the K-12 level in both public and private schools. In 1987 she joined Rivier University as an assistant/associate professor. During the interim years, Ford has taught at colleges including Augustana College, Southwest Minnesota State University, Hamline University, Cambridge College, and Granite State College, where she was the founding Dean of the School of Education. During four years at the NH Department of Education, she served as the State Director of Special Education and as the Associate Director of the NH State Improvement Grant for Systems Change.
After earning her BA in Elementary Education (with a minor in Special Education) from Florida Atlantic University, Ford earned her MEd in Reading and Language from the University of Massachusetts - Lowell. In 1987, she earned her EdD in Elementary Education (with a minor in Linguistics) from Indiana University of Pennsylvania. She is currently certified in Special Education (K-12), Elementary Education (K-8), and Reading and Writing Specialist (K-12) within the state of New Hampshire.

Mary Westwater
Associate Professor
Mary Westwater has served as an associate professor at SNHU, teaching undergraduate and graduate courses in literacy education for pre- and in-service teachers. She has traveled to New Zealand on two separate six-month sabbaticals where she investigated all aspects of literacy and taught seminars at the Wellington College of Education. Prior to coming to SNHU, she served as the curriculum coordinator and a classroom teacher at the middle school level.
Westwater received her Bachelor of Arts in Education from Jersey City State College and her Master in Education from William Paterson College in Wayne, NJ. She holds certifications in Elementary Education, Reading and Writing Specialist, ESOL. She serves on various committees, such as: co-chair of Academic Policy Committee, Faculty Senate, Common Book Committee, Scholastic Standing and TEAC Steering Committee.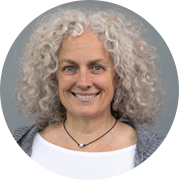 Merrill DeGraff
Assistant Professor of Education
Merrill DeGraff is an assistant professor in the School of Education at SNHU. She spent 2017 as a professional development associate within the Columbia University Teacher's College after years teaching at High Tech Elementary North County, the University of San Diego, and the San Diego Cooperative Charter School. Her teaching experience dates back to 1996, when she first began teaching at Montgomery Middle School.
After earning her Bachelor of Arts in Liberal Studies from San Diego University in 1996, DeGraff went on to earn her master's degree in STEM Curriculum Design from Concordia University in 2016. She is currently working toward her EdD in Science Education at the Columbia Teacher's College, and expects to complete her studies in 2021.