ESL Faculty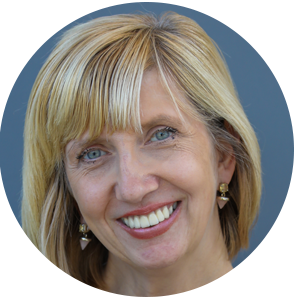 Dr. Debra Leahy
Dean, School of International Engagement
Dr. Debra Leahy joined Southern New Hampshire University in 2019. She previously served as a provost at New England College of Business and as an associate dean at both Emmanuel College and the New England Institute of Art.
Leahy earned her EdD in International Higher Education from Northeastern University. She also received an MA in English from Simmons College and a Master of Public Management from Suffolk University. Leahy earned her BFA in Creative Writing, Literature and Publishing from Emerson College.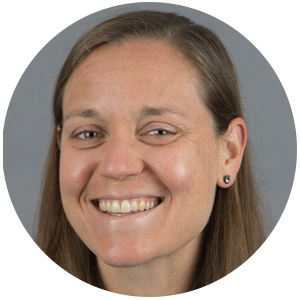 Dr. Darbi L. Roberts
Associate Dean, School of International Engagement
Darbi Roberts started at SNHU in June of 2017 as executive director of International Student Services and was promoted to associate dean of the School of International Engagement in November of 2019.
Since beginning her career in academia around 2007, she's been published in academic journals over a dozen times. She's a member of several honor societies and brings years of expertise in student and academic affairs.
Roberts received her EdD in International Education Development, alongside her MA in Comparative Education, from Teachers College, Columbia University. Prior to that, she earned her BS in Psychology from Carnegie Mellon University.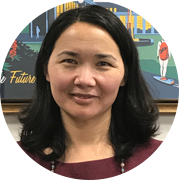 Lobar Glenn
Lecturer
Now a lecturer in the Institute for Language Education at SNHU, Lobar Glenn first joined the university in 2017 as an adjunct instructor in the ESOL department. Her prior teaching experience includes time as an academic coordinator and ESOL instructor in the International Education Center at Diablo Valley College, as an adult ESOL teacher/coordinator with Oakland Adult and Career Education, as an ESOL instructor at Portland Community College, as a teacher-trainer with the Peace Corps and US Embassy in Tashkent, Uzbekistan and other similar roles.
Glenn earned her undergraduate degree in English and Uzbek Languages from Bukhara State University in Bukhara, Uzbekistan. She later went on to earn her Master of Arts in Teaching International Languages from California State University, Chico, in Chico, CA. Her research work has been presented in numerous professional conferences. One of her greatest accomplishments is receiving a prestigious CATESOL Teacher Development Award in 2013.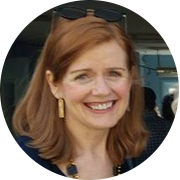 Frances Gunnison
Lecturer
Frances Gunnison is a lecturer within the Institute for Language Education at SNHU. Her work with SNHU dates back to 2010, when she joined the university as an academic writing tutor for non-native English-speaking graduate students and an adjunct ESOL instructor. She later served as an adjunct instructor within the MS Teaching English as a Foreign Language program. Her teaching experience also includes time as an English language secondary education teacher with St. Thomas Aquinas High School and Concord High School, as an adjunct ESOL instructor at NHTI, and as a teacher of English language conversation for Women in Abu Dhabi (WIAD).
Gunnison earned her BS in International Management/Finance with a language proficiency in French from Georgetown University in Washington, DC. She went on to earn her MS in Teaching English as a Foreign Language from SNHU in 2010, and earned a CAGS in Higher Education from Plymouth State University in 2015. She is currently in the process of earning her EdD in Curriculum, Teaching, Learning, and Leadership from Northeastern University.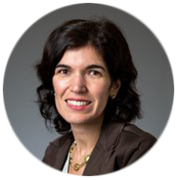 Rita Naughton
Assistant Professor
An assistant professor of TESOL since 2012, Dr. Rita Naughton began at SNHU as an adjunct professor in the ESL program. Other recent teaching posts have been at the University of Massachusetts on both the Boston and Lowell campuses. Research interests include the intersection of literary and language capacity as is reflected in her doctoral dissertation: ''Metacognition, Writing Strategies and Learning Styles in the ESL College Writing Classroom.''
Naughton has a Bachelor of Arts degree in English and Spanish and a Master in Education in Secondary English, Middle School English and English as a Second Language from University of Massachusetts-Lowell. She received her Doctor of Philosophy in Intercultural Communication from the Cook School of Intercultural Studies of Biola University.
Naughton carries New Hampshire certifications in English Education (5-12) and English for Speakers of Other Languages. She is a native speaker of Portuguese, and she has taught Spanish at the high school and college levels.

Rosemary Orlando
Professor
Dr. Rosemary Orlando joined SNHU in 1994 and is a professor of TESOL in the Institute for Language Education. Rosemary has been a visiting professor at Vietnam National University in Hanoi for the past four and a half years traveling back and forth between Vietnam and the U.S. numerous times each year to teach courses onsite to Vietnamese English language teachers as part of a joint master's degree program. She also serves as a liaison between SNHU and VNU MS TEFL program administrators.
Orlando received her Bachelor of Arts in Humanities from Providence College, her Master of Education in English as a Second Language from Rhode Island College, and her Doctor of Education from Argosy University, Sarasota, Florida.
Orlando's professional memberships include TESOL (Teachers of English to Speakers of Other Languages) where she served as Chair of the TESOL Awards Committee and is a frequent presenter at the annual international convention, IATEFL (International Association of Teachers of English as a Foreign Language), and NNETESOL (Northern New England Teachers of English to Speakers of Other Languages) where she previously served as President.
Presentations include April 2012, Qatar TESOL, Doha, Qatar, ''Teacher Trainers as Motivators for Effective Cultural Development,'' March 2012 TESOL International Convention Philadelphia, PA, ''Building Community: Culturally Responsive Approaches in Innovative EFL Teacher Education,'' May 2011 Hanoi Academy for Journalism & Communication – Faculty of Foreign Languages - Hanoi, Vietnam, ''New Ways of Teaching English Teachers in Vietnam,'' and May 2011 Hanoi Economic & Technology University, Hanoi, Vietnam,''Approaches in Vietnamese English Language Teaching Techniques.''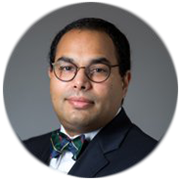 Lleij Schwartz
Assistant Professor of TESOL
An assistant professor of TESOL, Lleij Schwartz joined SNHU in 2008 as an adjunct professor and most recently served as a visiting assistant professor of TESOL. Courses taught include English for Academic Purposes (EAP) and American Culture in the Intensive English Program (IEP).
Research Interests include Intensive English Programs, TESOL in Higher Education, Educational Leadership in TESOL, Needs Analysis, and Second Language Acquisition and Adult Learners.
Schwartz received his Bachelor of Arts in Humanities and his Master of Arts in Teaching in English and ESOL from the University of New Hampshire.