Hospitality Business Faculty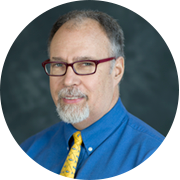 Bill Lightfoot Ph.D.
Dean (School of Business)
Dr. Bill Lightfoot brings to the table over 15 years of global senior leadership experience, including seven years overseas in multicultural organizations. He most recently served as Managing Director of Village Inc. Africa, where he developed a new business model for driving economic development in rural communities. He has also served as Dean of Brenau University's College of Business and Mass Communication and as Associate Dean of Graduate Programs, Institutional Advancement, and Strategic Planning at the International University of Monaco.
Dr. Lightfoot earned his B.S. in Electrical Engineering from Bucknell University before moving on to earn his MBA in General Management from the University of North Carolina. He also earned his Ph.D. in Organization and Management from Capella University and possesses a CCMP (Certified Change Management Professional) Certificate from the Association of Chance Management Professionals.

Karina Pasternak
Baking and Pastry Instructor
A baking and pastry instructor at SNHU since 2006, Karina Pasternak teaches the fundamental elements of baking and instructs finer techniques of pastry arts. She developed an elective course in artisan bread baking. She previously worked as a pastry chef.
Pasternak received her Associate of Applied Science in Culinary Arts and her Bachelor of Applied Science in Hospitality Administration from SNHU.
Pasternak's publications have appeared in Food & Wine and Art Culinary magazines.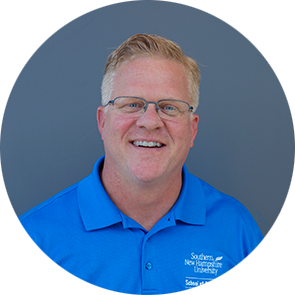 Dr. Andrew Lynch
Professor (Marketing) | Co-Chair (Sport, Marketing, and Hospitality)
Dr. Andy Lynch brings 20 year of higher education teaching and administrative experience, including multiple years in the Middle East at the American University of Sharjah. He currently serves as the Co-Chair of the Sport, Marketing and Hospitality Department and teaches a variety of marketing undergraduate and graduate courses. He most recently completed a 5-year appointment as the Associate Dean for Quality and Innovation in the School of Business of Southern New Hampshire University. During this appointment, he led efforts to pilot the newly created Integrated Business Core, Degree in Three programs, supervised school-wide assessment efforts, and worked with businesses to provide learners in-class project-based learning opportunities. Prior to his role as Associate Dean, Dr. Lynch served as the Chair of the Marketing Department, beginning his teaching career at SNHU in 2007. Dr. Lynch, served multiple roles in the sport marketing, advertising, and broadcast industries prior to his career in higher education.
Dr. Lynch earned his Bachelor of Science in Mass Communication/Public Relations and Master of Science in Public Administration from Southeast Missouri State University. As a student worker during this period, Lynch was active in various marketing, development and compliance roles. He earned his Doctor of Philosophy in Mass Communication and Media Arts from Southern Illinois University-Carbondale. Integrated marketing communication was the focus of his dissertation, exploring marketing communication that impact the prospective undergraduate student college choice process. Lynch recently earned a Master of Science in Instructional Design and Technology from Southern New Hampshire University. Current research interests include higher education marketing, curriculum design, and COVID19 marketing and consumer behavior.

Dr. Kimberly Monk
Professor (Hospitality)
Dr. Kimberly Monk received her Bachelor of Science in Hospitality Management from Florida International University, School of Hospitality in 1985; her Master in Business Administration from New Hampshire College in 1998 and her Doctor of Education in Curriculum and Instruction from the University of Sarasota/Argosy, School of Education in 2004.
Among Dr. Monk's classes is a sustainable tourism class, which monitors a destination's long-term preservation of cultural, environmental and economic assets. Student trips have included stops in Guatemala, Costa Rica, Peru and a Carnival Cruise Line journey during which students evaluated the sustainability of the cruise industry, and the positive and negative effects on the destinations visited.
She is a member of the International Council on Hotel, Restaurant and Tourism Education, the International Ecotourism Society, International Society of Travel and Tourism Educators and the World Affairs Council of New Hampshire.
Publications include Dr. Monk, K., Capra, M., Bourdeau, J. (2006). "Classroom to Community: Service Learning in Hospitality and Tourism." Recreation Research Symposium.
Dr. Monk's awards include Teaching Excellence, Department of Hospitality and Tourism Management in 2007 and Who's Who Among America's Educators in 2004 and 2005.
She is a member of SNHU's University Curriculum Committee, Curriculum Development Student Award and Recognition Institutional Research Review Board and Committee Chair, University Promotion Committee.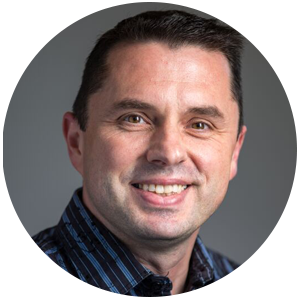 Dr. Stefan Ryll
Full Professor (Hospitality)
Since joining SNHU in 2008, Dr. Stefan Ryll has completed the training to become a certified test evaluator by the American Culinary Federation, developed the Skills of Meat Cutting course for the Culinary Department and assisted in the development of the four-year Culinary Management program. Dr. Ryll coached the SNHU Culinary team to a bronze medal win at the Northeast Regional competition in 2011.
He earned his Associate Degree in Culinary Arts from the Metha Bohnert Culinary Academy, Germany; his Bachelor of Applied Science in Hospitality Administration and his Master of Science in Organizational Leadership from SNHU. Stefan is working towards his Master of Business Administration at SNHU.
Dr. Ryll is a member of the American Culinary Federation, and a member and certification chair for the Professional Chefs of Southern New Hampshire. In 2004, he was awarded Chef of the Year by the American Culinary Federation Professional Chefs of New Hampshire. He also presents at the NE Culinary Educators Forum on a regular basis.
At SNHU, Dr. Ryll serves as a member of the Faculty Senate, the University Curriculum Committee, as the faculty advisor to SNHU's Culinary Student Association and was nominated in 2010 and 2011 for the Excellence in Teaching Award.

Dr. Susan Torrey
Professor (Hospitality)
Dr. Susan Torrey is an associate professor of Hospitality Business. Dr. Torrey is an ABD candidate in Franklin Pierce University's Leadership program. Dr. Torrey received her Bachelor of Science in Organizational Behavior and her Master of Science in Organizational Behavior from Lesley College and her Associate of Science in Hotel, Restaurant Management, and Tourism from Endicott College.
She was nominated for SNHU's Excellence in Teaching award in 2004 and 2010 and was awarded Teacher of the Year, Manchester School of Technology in 1993.
Dr. Torrey serves as the student advisor for the SNHU Hospitality Student Association.
Research in progress includes "Restaurant Sustainability: Discovering best practices amongst foodservice operations regarding the triple bottom line; social, environmental and economic sustainability."