Humanities Faculty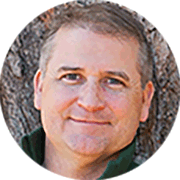 Kenneth Nivison
Interim Dean for School of Arts and Sciences
Dr. Kenneth Nivison is the Interim Dean for School of Arts and Sciences. Prior to joining the SNHU faculty, he held teaching appointments at DeSales University, the University of Northern Colorado, and Saint Anselm College.

He holds an A.B. in Politics from Saint Anselm College and an M.A. and Ph.D. (with distinction) in history from The Catholic University of America. Trained as a specialist in 18th and 19th century American history, he teaches a wide range of courses at SNHU, including American Environmental History, The Civil War and Reconstruction, Colonial New England, The Civil Rights Movement, American Slavery, World War II, and The Common Good, to name a few.

His research interests focus on the interplay of politics, culture and society from the era of the American Revolution through the American Civil War. His current research project blends environmental, economic, and political history in an examination of climate, geography, and social development in New Hampshire in the first decades of the 19th Century, centered on the famed "Year Without a Summer" of 1816. He has published several articles, essays, and reviews, including articles in the History of Education Quarterly and Diplomacy and Statecraft. He is also the author of book chapters in Jon L. Wakelyn, ed., Leaders of the American Civil War and in Clayton Jewett, ed., The Battlefield and Beyond. He has served SNHU in a number of positions, including History Program Coordinator and President of the Faculty Senate. He currently serves as a Trustee of the Manchester Historic Association.
E-mail: k.nivison@snhu.edu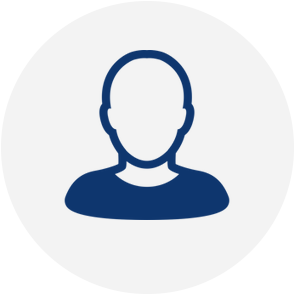 Shawn Maureen Powers EdD
Associate Dean
Dr. Shawn Maureen Powers joined Southern New Hampshire University in 2011, transitioning to a leadership role within the School of Arts & Sciences in 2014. Prior to joining academia and teaching humanities courses full time, she spent over two decades in the arts. She was an actress in New York City, and locally, she worked with the Currier Gallery of Art in Manchester, the Capitol Center for the Arts in Concord and Merrimack Repertory Theatre in Lowell, Mass.
Dr. Powers earned her EdD in Learning, Leadership and Community from Plymouth State University. She also received her MA in Arts Administration from Columbia University Teachers College and a BFA in Drama from New York University's Tisch School of the Arts.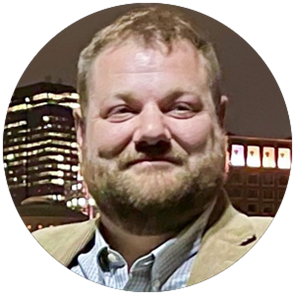 Colin Root
Dept. Chair, Associate Professor
Prof. Root joined SNHU in 2013 as an Assistant Professor of Humanities and Fine Arts. Before coming to SNHU, Prof. Root taught at Boston University, Rhode Island School of Design, Simmons College, Suffolk University, and University of Massachusetts-Dartmouth. His published works include The Cinema of Paul Thomas Anderson: From Hard Eight to Punch-Drunk Love (Lambert, 2009), and is currently working as an editor for Michael Haneke: Interviews (University Press of Mississippi, estimated 2017).
He also recently published an article in Quarterly Review of Film and Video entitled "Stretching the Screen: Horizontality, the CinemaScope Film, and the Cold War." His research interests include Film History, American art history, the history of architecture, and LGBTQ+ history.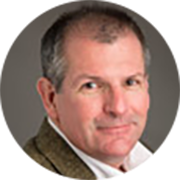 Charles Andrews
Associate Professor
Charles joined SNHU in 2013 as an assistant professor of history. Prior to SNHU, he was a visiting assistant professor of history at Transylvania University.
Andrews received several scholarships and awards including the Luce Foundation/ASIA network Postdoctoral Teaching Fellow, Randolph-Macon College, Ashland, VA.
Publications include "Nittsu's Company History as a Guide to the Early Modern Origins of Japan's Modern Communications, Shashi: Journal of Japanese Business History (December 2012).
Andrews' research interests include Social History of Early Modern and Modern Japan, Business and Communications History of Japan and History of Education in Japan.
Professional memberships include the Association for Asian Studies and the Early Modern Japan Network.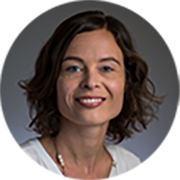 Kiki Berk
Associate Professor
Dr. Kiki Berk joined SNHU as an assistant professor of philosophy in 2012 after teaching for two years at Indiana University South Bend. She has developed two new courses at SNHU (Death and the Meaning of Life; Happiness and the Good Life) and co-developed a third (Food and Culture). In addition to these, she has taught Introduction to Philosophy, Introduction to Ethics, Introduction to Critical Thinking, and Religions of the World. In 2015, she was a finalist for SNHU's Excellence in Teaching award.
Kiki was educated at the VU University Amsterdam, earning a Propedeuse cum laude (2001), an M.A. cum laude (2005), and a Ph.D. (2010)—all in philosophy. She was a visiting student in the Philosophy Department at the University of Notre Dame in 2005-2006 and Spring 2009.
Kiki's current research interests include value theory (especially happiness), analytic existentialism (especially the meaning of life), and the philosophy of death. She has given numerous conference presentations and published a number of articles, book chapters, and book reviews.
Kiki is the Coordinator of the BA in Liberal Arts, a member of the School of Arts and Sciences Curriculum Committee, and a member of the University Committee on the Faculty.
Kiki's professional affiliations include the International Association for Philosophy of Death and Dying, the American Association of Philosophy Teachers, the North American Sartre Society, New England Public Philosophers, and the Northern New England Philosophical Association.
Learn more about Berk in this faculty Q&A.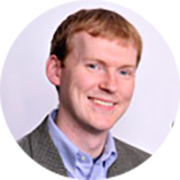 Rick Cook
Director of Music / Instructor
Rick Cook was appointed full-time music lecturer at Southern New Hampshire University in the fall of 2008. During his short time at SNHU, the performing music program has grown from one ensemble to 14 and academic offerings have increased from one music appreciation course to a music minor and a music education major. Cook has taught music history, music theory, composition, jazz combo, concert band, orchestra, brass choir, rock band, concert chorus, chamber choir and music education courses at SNHU.
Cook is ABD from a Ph.D. in instrumental conducting/music education at the University of Massachusetts, Amherst, where he studied with Dr. Frank Battisti, one of the world's leading experts in wind conducting. As a doctoral assistant, Cook served as an assistant conductor for the UMass Wind Ensemble, Symphony Band, Concert Band and Marching Band, and observed student teachers. In 2005, he completed a master's degree in wind conducting/music education at the University of New Hampshire, studying conducting/composition primarily with Dr. Andrew Boysen Jr. He did undergraduate work at St. Olaf College in Northfield, Minn., where he studied conducting/composition with Dr. Timothy Mahr. Cook grew up off North Union Street, just up the road from SNHU, and attended Manchester Central High School, where he studied music with David Bresnahan.
Cook has written compositions performed by various performing ensembles throughout New England, including the UMass Symphony Band, the Manchester Central High School Wind Ensemble, the Manchester Memorial High School Orchestra, the Winnecunnet High School Band, various ensembles at the University of New Hampshire and the Nevers' Second Regiment Band. Cook's Symphony #2 was premiered by the SNHU Wind Ensemble in fall of 2012.
As a trumpet player, Cook has performed with Clark Terry, Ingrid Jensen, Paquito D'Rivera, Dave Ballou and Dan Nolan. He served as the trumpet section leader for the Air National Guard Band of the Northeast from 2004-2010.
Prior to graduate school, Cook taught band, orchestra, chorus and general music to students (grades three through 12) in the New Hampshire public schools. He lives in Sandown, N.H., with his wife, Kim, a music teacher in the Timberlane school district, and his three cats. Rick Cook was recently named to the Union Leader's ''40 Under Forty'' list.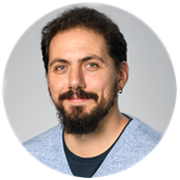 Christopher G. Healow
Assistant Professor (Philosophy)
Christopher Healow comes to SNHU with a decade of teaching experience at a number of higher education institutions, including Weber State University, the University of California, Davis, Woodland Community College, Johns Hopkins University - Center for Talented Youth, and Western Michigan University. He has previously taught courses on a wide range of philosophy topics, including Contemporary Moral Problems, Critical Thinking, Philosophy of Democracy, Ancient Philosophy, Symbolic Logic, and more.
Healow has earned a B.A. and M.A. in Philosophy. He is in the process of earning a Ph.D. in Philosophy, with a dissertation titled "Name & Object: The Semantic Role of Plato's Theory of Forms." His areas of specialization are Ancient Philosophy and Philosophy of Language.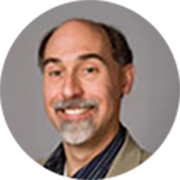 John McCannon
Full Professor
An associate professor of history, Dr. John McCannon joined SNHU in 2011, having taught previously at universities in Louisiana, Vermont, New York, and Canada. His areas of research and teaching expertise include Russia and modern Europe, the Arctic regions, the history of aviation and exploration, and military history.
McCannon received a Bachelor of Arts in History and Russian/East European Studies at Yale University as well as a Master of Arts and a Doctor of Philosophy in History from the University of Chicago.
McCannon has written extensively about the Russian and global Arctic. His works include the award-winning "Red Arctic: Polar Exploration and the Myth of the North in the Soviet Union, 1932-1939," published by Oxford University Press in 1998, and "A History of the Arctic: Nature, Exploration and Exploitation," released by Reaktion Press in 2012. Both books were designated Outstanding Academic Titles by the journal Choice: Reviews for Academic Libraries. He has also written widely on topics related to Russian/Soviet art and culture; currently, he is completing a biography of the Russian painter and explorer Nicholas Roerich.
A former editor of the Canadian Journal of History, McCannon has served as a consultant for the Discovery Channel, National Geographic TV, Buzzfeed, and Outside magazine. He is the recipient of research grants from, among others, the National Endowment of the Humanities (NEH), the American Historical Association (AHA), and the Social Sciences and Humanities Research Council (SSHRC) of Canada. He has delivered numerous papers at venues as diverse as the Rachel Carson Center of the Deutsches Museum in Munich, Germany; the D. S. Likhachev Research Institute in Moscow, Russia; the Cambridge Courtauld Russian Art Centre in Cambridge and London, UK; and the Russian Academy of Sciences, in St. Petersburg, Russia.
For high-school students, McCannon is also author of the "Barron's AP World History" test preparation guide, currently in its eighth edition.
Work e-mail: j.mccannon@snhu.edu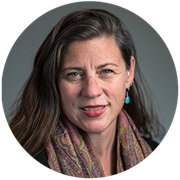 Vanessa Rocco
Associate Professor
Dr. Vanessa Rocco joined SNHU in 2012 as an assistant professor of Art History. Courses taught include History and Development of Visual Art, including Modernism and the survey courses in the humanities series. Rocco has done extensive teaching and research in her particular specialty - the history and aesthetics of photography. Prior to SNHU, Rocco lived in New York City where she taught graduate and undergraduate courses at Pratt Institute.
Rocco has a Bachelor of Art from American University and a master's in Philosophy and Ph.D. in Art History from City University of New York.
Rocco has numerous peer reviewed articles and essays. Publications include her most recent book, ''The New Woman International: Representations in Photography and Film from the 1870s through the 1960s,'' published in 2011 by the University of Michigan Press and converted to paperback in 2012. She has been curator or assistant curator of exhibits in Barcelona, New York's International Center of Photography and the Guggenheim.
E-mail: v.rocco@snhu.edu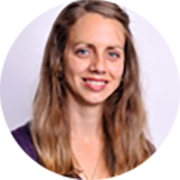 Deborah Varat
Professor
Dr. Deborah A. Varat has been teaching art history and humanities at SNHU since 2004 and has served as chair of the Humanities and Fine Arts Department since 2007. She teaches humanities survey courses as well as upper-level courses in arts of the modern period.
Varat received a Bachelor of Arts in Philosophy from the University of Rochester, and an Master of Arts and Ph.D. in Art History from Boston University. While in graduate school, Varat taught art history at area schools and was a gallery lecturer at the Museum of Fine Arts.
Professor Varat has presented a variety of papers related to art and family life in 18th century England, her dissertation topic, including "Family Life Writ Small: 18th Century English Dollhouses." More recently, she has developed a series of talks on art and Judaism for local synagogues and an interest in the history of photography. She will curate an exhibit on campus in the spring of 2013 on photographic images of children.
Committee service at SNHU includes the General Education Committee, the SAS Promotions Committee, Common Book Committee and the McIninch Advisory Board, as well as many search committees that have helped to bring valuable new faculty to the school.