Justice Studies Faculty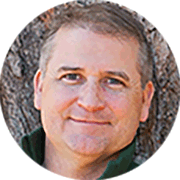 Kenneth Nivison
Interim Dean for School of Arts and Sciences
Dr. Kenneth Nivison is the Interim Dean for School of Arts and Sciences. Prior to joining the SNHU faculty, he held teaching appointments at DeSales University, the University of Northern Colorado, and Saint Anselm College.

He holds an A.B. in Politics from Saint Anselm College and an M.A. and Ph.D. (with distinction) in history from The Catholic University of America. Trained as a specialist in 18th and 19th century American history, he teaches a wide range of courses at SNHU, including American Environmental History, The Civil War and Reconstruction, Colonial New England, The Civil Rights Movement, American Slavery, World War II, and The Common Good, to name a few.

His research interests focus on the interplay of politics, culture and society from the era of the American Revolution through the American Civil War. His current research project blends environmental, economic, and political history in an examination of climate, geography, and social development in New Hampshire in the first decades of the 19th Century, centered on the famed "Year Without a Summer" of 1816. He has published several articles, essays, and reviews, including articles in the History of Education Quarterly and Diplomacy and Statecraft. He is also the author of book chapters in Jon L. Wakelyn, ed., Leaders of the American Civil War and in Clayton Jewett, ed., The Battlefield and Beyond. He has served SNHU in a number of positions, including History Program Coordinator and President of the Faculty Senate. He currently serves as a Trustee of the Manchester Historic Association.
E-mail: k.nivison@snhu.edu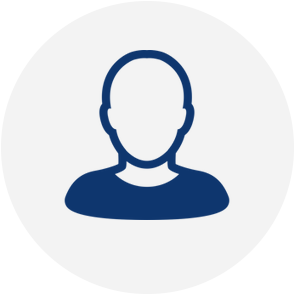 Shawn Maureen Powers EdD
Associate Dean
Dr. Shawn Maureen Powers joined Southern New Hampshire University in 2011, transitioning to a leadership role within the School of Arts & Sciences in 2014. Prior to joining academia and teaching humanities courses full time, she spent over two decades in the arts. She was an actress in New York City, and locally, she worked with the Currier Gallery of Art in Manchester, the Capitol Center for the Arts in Concord and Merrimack Repertory Theatre in Lowell, Mass.
Dr. Powers earned her EdD in Learning, Leadership and Community from Plymouth State University. She also received her MA in Arts Administration from Columbia University Teachers College and a BFA in Drama from New York University's Tisch School of the Arts.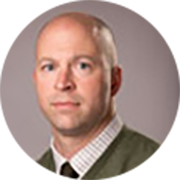 Patrick D. Cullen
Co-Chair (Justice Studies), Professor
Patrick Cullen is a Professor of Justice Studies and has served as Department Chair and Program Director of the Justice Studies Department since 2006. Cullen has advanced studies in jurisprudence, human rights, and ethics. He instructs a variety of courses, including criminal law, criminal procedure, evidence, legal traditions, judicial administration, and business law. Cullen received his Bachelor of Science from Cornell University and Juris Doctor from Boston College Law School. Prior to entering higher education, he worked in both the public and private legal sectors in a variety of areas including juvenile law, mental health law, insurance subrogation, and representation of professional boxers.
At SNHU, Cullen has participated in numerous university committees including the University Curriculum Committee, School of Arts & Science Curriculum Committee, School of Arts & Sciences Strategic Planning Committee, and Faculty Senate. He also served as President of the SNHU Professional Employees Association (SNHUPEA). He has been awarded Faculty Development Travel Grants (2011 and 2012) and a Charles Koch Foundation Grant (2017) for research in the field of over criminalization. In addition, he is Founder and Director of the Institute for Justice & Human Rights. Cullen is a member in good standing of the Massachusetts Bar. He has presented scholarly papers nationally and internationally and served as a consulting reviewer for both academic journals and textbook publishers.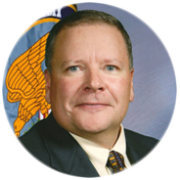 Craig H. Wiggin
Assistant Professor, Co-Chair (Justice Studies)
Craig Wiggin is an Assistant Professor of Justice Studies at Southern New Hampshire University. His time at SNHU began in 2013, when he served as an adjunct professor on the Manchester campus. There, he began teaching Justice Studies courses to undergraduates both in the classroom and online, and worked with his students to assist with their academic and career planning.
Wiggin is an excellent justice studies resource, having served with the Belknap County Sherriff's Department since 2007. As High Sherriff, Wiggin leads an organization of 55 sworn and civilian personnel, and is responsible for a wide range of law enforcement operations. Wiggin's prior experience includes serving in the Risk Management Division of Meredith Village Savings Bank, and as Director of Law Enforcement Operations with Sig Sauer, Inc. He was also the Major-Commander of the Field Operations Bureau in the New Hampshire Department of Safety from 1984 to 2005.
Outside of work, Wiggin belongs to the Meredith, NH Rotary Club and the Lakes Region Partnership for Public Health. He works with the NH Special Olympics, the Salvation Army Fundraising Committee, and a number of other nonprofit and charitable organizations.
Wiggin holds an A.S. and B.S. in Criminal Justice from Saint Anselm College in Goffstown, NH, a Certificate in Criminal Justice from the University of Virginia, and a Master's of Education from Plymouth State University. In addition, he participated in the 239th session of the FBI National Academy and has received extensive in-service training through his law enforcement roles.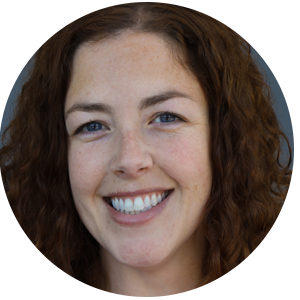 Lisa Speropolous Ph.D.
Assistant Professor
After serving as an adjunct professor at the University of New Hampshire in 2016 and 2017, Dr. Lisa Speropolous joined SNHU as an assistant professor in the justice studies department. She previously worked with SNHU Online as a team lead for sociology, political science and anthropology, and worked as an adjunct faculty member during that time. She has also previously spent time as an adjunct faculty member with North Shore Community College in Danvers, MA.
Dr. Speropolous earned her Doctor of Philosophy in Sociology from the University of New Hampshire. Her substantive area was in crime and conflict and her dissertation was titled "Effects of a STEAM Focused Education Program on Students' Academic Performance, Engagement in Risk-Taking Behaviors, and Perceptions of College and Career Readiness." She earned her MS in Criminal Justice from Northeastern University, and her BA in Psychology from the University of New Hampshire.