Global Business and Leadership Faculty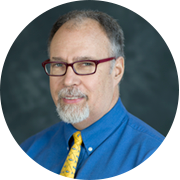 Bill Lightfoot Ph.D.
Dean (School of Business)
Dr. Bill Lightfoot brings to the table over 15 years of global senior leadership experience, including seven years overseas in multicultural organizations. He most recently served as Managing Director of Village Inc. Africa, where he developed a new business model for driving economic development in rural communities. He has also served as Dean of Brenau University's College of Business and Mass Communication and as Associate Dean of Graduate Programs, Institutional Advancement, and Strategic Planning at the International University of Monaco.
Dr. Lightfoot earned his B.S. in Electrical Engineering from Bucknell University before moving on to earn his MBA in General Management from the University of North Carolina. He also earned his Ph.D. in Organization and Management from Capella University and possesses a CCMP (Certified Change Management Professional) Certificate from the Association of Chance Management Professionals.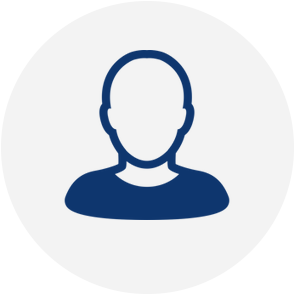 Aysun Fiçici
Professor of International Business and Strategy
Dr. Fiçici is a Professor of International Business. She received her doctorate in International Business, with a concentration in Strategy. Her current research foci include political economy and globalization, international negotiations, regionalism, regional blocs and their trade relations, corporate governance and social responsibility, joint ventures, mergers and acquisitions, and geopolitics and geostrategy. Dr.Ficici constantly engages in philanthropic activities and strives for educating the people of the world through her unlimited belief in intellectual propensity.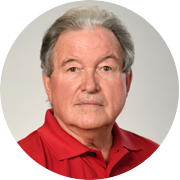 Dr. Burt Reynolds
Professor
A seasoned Organization Effectiveness consultant with over thirty years of field experience both as an internal/external agent of change.
A former manager of Change Enablement at Arthur Andersen. Designed and led change management interventions for clients implementing Oracle & SAP technology enhancements. His expertise in executive coaching & mentoring supports line managers in aligning their organization structures, work flows, culture and human capital for competitive advantage.
Currently a professor at Southern NH University. His expertise is in leveraging human capital, organization development and training initiatives with core business units in order to successfully implement overall business strategy. Successfully applied contemporary human resource/organizational development methodologies and technology changes in a range of businesses and industries, including manufacturing, pulp & paper, high-tech, retail, and professional services.
Dr. Reynolds has the following educational credentials:
-Ed.D Human Resource Education at Boston University School of Education.
-MBA with a concentration in Organization Development from Golden Gate University
-Bachelor of Science in Business Administration from Golden Gate University with a concentration in Organization Development.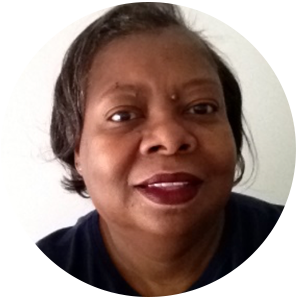 Charlotte B. Broaden
International Business, Professor of International Business & Organizational Leadership
Dr. Broaden is currently a professor in the Global Business and Leadership Department. She received her doctorate in International Business, with a concentration in Finance. Her current research focus is in international entrepreneurship, international trade, foreign direct investment, and management practices. She is particularly interested in foreign direct investments to African nations and has recently published in this area. She is also interested in the shifting patterns of foreign direct investments within emerging markets and the re-shoring by manufacturing firms. She also teaches a doctoral course in foreign direct investment.
Prior to her academic career, Dr. Broaden worked for several multinational firms where she was an executive managing international human resource activities as well as being a member of the company's strategic management team. In her last assignment she lived in Toronto, Canada for three years and managed operations in Canada and France. A key assignment was talent management and Dr. Broaden was responsible for recruiting and placing global talent.
Dr. Broaden holds the Certified Global Business Professional designation from NASBITE International, which is the qualification in Global Commerce and she is a member of the Foreign Direct Investment Association. She is a member of numerous trade and professional groups in her field.
She was awarded the coveted Fulbright Scholar in 2015-2016, spending a year teaching and conducting research at the University of Botswana. Additionally, she spent time teaching in both Dubai, UAE and Athens, Greece.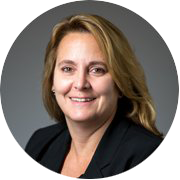 Dr. Christine Blais
Associate Professor (Business Management)
An assistant professor of organizational leadership, Dr. Christine Blais joined SNHU in 1998 as an adjunct professor and most recently served as a visiting professor of organizational leadership.
Dr. Blais serves as an advisory board member for the Degree in Three at SNHU.
Dr. Blais received her Bachelor of Science in Business Administration from Plymouth State University, her Master of Science in Business Education from Southern New Hampshire University, and her Doctor of Arts in Leadership Studies from Franklin Pierce University.
Dr. Dawn Sime Ph.D.
Assistant Professor (Business Management) | Co-Chair (Business Administration and Management)
Assistant Professor of Organizational Leadership Dawn Sime, Ph.D., has taught at Southern New Hampshire University for over a decade. She has been an adjunct professor in both the School of Business and the School of Arts and Sciences, teaching organizational leadership strategies and skills since 2006.
Dr. Sime has also served as a certified Professional Coach since 2004, helping individuals transition and develop their career options. She has also facilitated leadership development training for executives, managers, and supervisors since 2012, leading modules centered on Leadership Development, Strategic Planning, Human Resource Management, and more.
Dr. Sime holds a Ph.D. in Industrial/Organizational Psychology from Alliant International University in San Diego, CA. She has also earned a Master's Degree in Psychology from United States International University and a B.S. in Human Relations/Organizational Behavior from the University of San Francisco.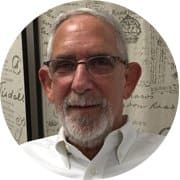 Jonathan Posner
Assistant Professor (Business Management)
Assistant Professor of Organizational Leadership Jonathan Posner has had a lengthy relationship with Southern New Hampshire University. In addition to his current status as an assistant professor, Posner served as a visiting instructor to SNHU from 2013 to 2015, as well as an adjunct faculty member from 1981 to 2014.
Posner has served in a variety of positions outside the academic world, primarily in the human resources profession. He has worked as a human resources assistant for Triangle Credit Union, a human resources generalist for Northeast Rehab, a senior benefits administrator for the Lahey Clinic, and a human resources manager for W.R. Grace & Co. This allows Posner to speak to his students from a position of considerable experience, presenting organizational leadership concepts in a personal and practical way.
Posner has shown great interest in improving teaching styles, and even participated in SNHU's Teacher Enrichment Program, a program designed to help faculty members better understand the teaching techniques that resonate with millennial students. Posner holds a B.A. in Government from Boston University, and later earned a J.D. from Suffolk University.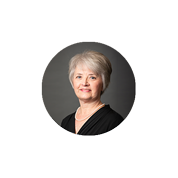 Leslie A. Campbell D.A.
Assistant Professor | Director, International Business PhD Programs
Dr. Leslie Campbell joined SNHU in 2017 as an assistant professor in the Global Business and Leadership Department and is also the Director of the International Business PhD Programs at SNHU, overseeing both the on campus and executive low-residency formats. Before joining SNHU she was an associate professor in the Business Department of Colby-Sawyer College. Dr. Campbell has also been an adjunct faculty member with St. Anselm College, Rivier University, and Franklin Pierce University. Her professional experience includes nearly 25 years in leadership roles in the human resources field, most recently as the President of Landon Associates LLC, a Human Resources consulting firm, and Vice President of Employee and Sales Services with the New Hampshire divisions of the Middleby Corporation.
Dr. Campbell is an active member of New Hampshire Women in Higher Education Leadership (NHWHEL) since 2015 and currently serves as a board member. She is frequent participant of academic conferences presenting her research at both the Academy of Management (AOM) and locally at the Eastern Academy of Management. Dr. Campbell's excellence in pedagogy has led to numerous publications including in the Journal of Higher Education Theory and Practice. As an educator, she is well regarded by her students and peers, being nominated for the 2018 Excellence in Teaching Award at SNHU.
Dr. Campbell holds a Doctor of Arts in Leadership from Franklin Pierce University, as well as an MBA with a concentration in Human Resource Management from Rivier University. She spent her undergraduate years at Assumption College, where she earned her B.A. in Psychology.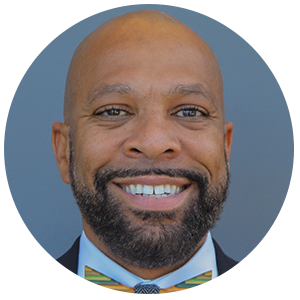 Lowell C. Matthews
Associate Professor | University Honors Program Director
Dr. Lowell ''Chris'' Matthews joined SNHU in 2012 as an assistant professor of Organizational Leadership. Prior to SNHU, Matthews served as the director of fundraising events for the AIDS Foundation of Chicago and as an adjunct professor at Roosevelt University. He brings with him an extensive background in global management and leadership strategies. Matthews' research interests include organizational culture, international merges and acquisitions and global leadership practices.
Matthews completed his Bachelor of Business Administration in Business Management at the University of Delaware, his Master of Business Administration at Roosevelt University and his Doctorate of Business Administration from Argosy University.
Matthews has numerous presentations and publications including most recently Matthews, L. (2012), ''The Impact of Globalization on Cross-Cultural Communication, Globalization - Education and Management Agendas,'' Hector Cuadra-Montiel (Ed.).
He serves as president of the International Academy of Student Development, dedicated to connecting international students to academic and career opportunities in the United States and is a member of the Society for Industrial and Organizational Psychology, Association of Fundraising Professionals, Blacks in Development and Latinos in Development.
Matthews currently volunteers as a ''Big Brother'' for Big Brothers Big Sisters of Greater Manchester. He is also serves as the RLC Advisor for Straight Edge at SNHU.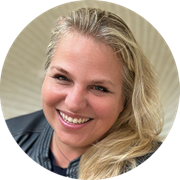 Sophia Koustas
Assistant Professor
After serving as the owner and CEO of the SK Boutique Agency from 2011 to 2015, Sophia Koustas joined the Southern New Hampshire University Organizational Leadership department as an Instructor of Organizational Leadership. She brings with her considerable experience as a leader and organizer. Over the years, she has held positions as an Event Designer and Organizer, PR and Production Director, and Cultural Events Manager.
Koustas has considerable experience with both domestic and international organizations, and has managed projects for clients all over the world. She is fluent in Greek, though she also has some knowledge of both Spanish and German.
Koustas is a member of the Academy of Management and New Hampshire Women in Higher Education Leadership. She is an SNHU alumna, having earned her M.S. in Organizational Leadership from SNHU, as well as her Graduate Certificate in international Business. She also holds a Bachelor of Music in Music Education and International Affairs from UNH.

Steven Booth
Professor
Steven Booth, J.D, has been an assistant professor of Business Law at SNHU since 2003. He is also an associate attorney at Soltani Law Office.
Booth is the faculty advisor for the Delta Mu Delta Honor Society and the Phi Delta Theta Fraternity. He was chosen as Advisor of the Year in 2007.
He received his Bachelor of Science in Business Management from Franklin Pierce College in 1990 and his Juris Doctor degree in law from Ohio Northern University in 1993.
Booth is a member of the Academy of Legal Studies in Business, the NH Bar Association and the VA Bar Association.

Susan Losapio
Professor
Dr. Susan Losapio, an associate professor in the School of Business, received her Bachelor of Science in Management from Plymouth State College in 1983, her Master of Science in Organizational Management from Antioch New England Graduate School in 1999 and her Doctor of Philosophy in Applied Management and Decision Sciences from Walden University in 2012. Susan has owned Losapio Training & Consulting since 1994.
Presentations include Losapio, S. (Presenter Only),''Powerful Presentations,'' ''Leading for Performance." Managing at UNH, Durham, NH. (2009). Research in progress, "Women-owned Small Businesses in the Service Industry."
At SNHU, Losapio is the point person for the School of Business and School of Education, the program coordinator for the Small Business Management concentration and the Organizational Behavior courses.
Losapio was the SBA Women in Business Advocate of the Year, Women's Business Center in 2003. She currently serves on the Advisory Board for the Center for Women's Business Advancement.
Learn more about Losapio in this faculty Q&A.