Science Faculty
Aaron Collins
Associate Professor | Dept. Chair (Business Administration and Management)
Aaron joined SNHU in 2015 as an Assistant Professor of Chemistry. Prior to SNHU Collins was the Director's Fellow at Los Alamos National Laboratory.
Collins received his Bachelor of Science in Biophysics and Bachelor of Science in Chemistry from the University of Connecticut, and his Master of Arts in Chemistry and Doctor of Philosophy in Chemistry from Washington University.
Awards include Outstanding Graduate Teaching Award-Chemistry Department, Washington University in St. Louis, 2007.

Joseph Corbin III
Full Professor
An Associate Professor of Environmental Studies since 2009, Dr. Joseph Corbin III teaches a variety of classes including World Geography, Practical Chemistry, Energy and Society, and Principles of Physical Science. He was nominated for the 2010 and 2011 Excellence in Teaching Award at SNHU.
Corbin received his Bachelor of Arts in Environmental Geoscience from West Virginia University, his Master of Science in Environmental Science and his Doctor of Philosophy in Environmental and Natural Resource Sciences from Washington State University.
Corbin is a faculty expert at SNHU in the area of hazardous waste remediation and serves as vice president of the School of Arts and Sciences Curriculum Committee and as faculty advisor for the SNHU hockey team.
Corbin's journal articles include, Corbin III, J.F., A.L. Teel, R.M. Allen-King, and R.J. Watts. "Reactive oxygen species responsible for the enhanced desorption of dodecane in modified Fenton's systems." Water Environment Research. 79(1), 37-42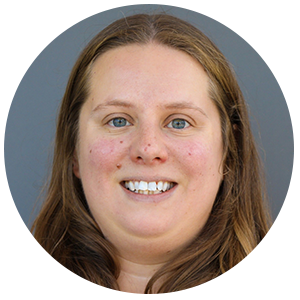 Katie Duryea
Assistant Professor of Biology
Dr. Katie Duryea joined Southern New Hampshire University's science faculty in 2019. She was previously an instructor at Great Basin College in Nevada, where she taught anatomy and physiology, biology and evolution courses. Prior to that, she was a lecturer, teaching fellow and graduate teaching assistant at Dartmouth College.
Duryea earned her PhD in Biology from Dartmouth. She received her BA in Biology from Cornell University.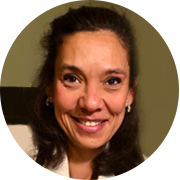 Nahla El Falaky
Lecturer
Dr. Nahla El Falaky brings a wealth of experience to SNHU, with decades spent working in the education and healthcare fields. Currently a lecturer of biology here at SNHU, she has been with the university as an adjunct faculty member since 2013. Her previous experience includes research training in the Department of Molecular Genetics and Microbiology (Program in Immunology and Virology) at UMass Medical School, serving as an assistant lecturer and lecturer of medical microbiology and immunology at Cairo University in Egypt, and working as a member of the Infection Control Team at Cairo's Kasr el Eini Hospital, among other positions.
Dr. El Falaky earned her Bachelor of Medicine and Bachelor of Surgery degrees from Cairo University. She later earned a master's degree and PhD, both in Basic Medical Sciences (Medical Microbiology and Immunology), also from the University of Cairo. Dr. El Falaky has engaged in post-graduate training that includes a rotating internship in surgery, internal medicine, anesthesia, pediatrics, obstetrics, and gynecology, as well as an anesthesia residency at Cairo University Hospital.

Michele Goldsmith
Professor
Dr. Michele Goldsmith is an associate professor of Science at SNHU. Prior to her current position, she was the scientist-in-residence at Emerson College, assistant professor at Tufts School of Veterinary Medicine,and the McKennan Postdoctoral Fellow at Dartmouth College. She received a Master of Science from Bucknell University and Master of Arts and Doctor of Philosophy in Biological Anthropology from Stony Brook University.
As a Fulbright Scholar, she studied lowland gorillas in the Congo, and in 1999, as a National Geographic researcher, began her long-term study examining the impacts and ethical implications of mountain gorilla tourism in Uganda.
Goldsmith is on the board of the Great Ape World Heritage Species Project and Conservation New Hampshire and has published numerous scientific articles, book chapters and is co-editor of "Gorilla Biology: A Multidisciplinary Perspective," Cambridge University Press. Although primates are her focus, she is interested in conservation and ethical issues surrounding all wild and captive animals.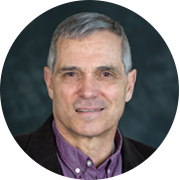 G. Richard Ludlow III Ph.D.
Associate Professor
Prior to joining Southern New Hampshire University, Dr. G. Richard Ludlow III spent ten years with Daniel Webster College. He served as an adjunct professor, assistant professor, and, most recently, associate professor, teaching courses in physics, astronomy, calculus, and other topics. He has been published in a variety of papers and journals, primarily on physics-related topics such as the stability and acceleration of auroral electron beams, drift wave instabilities in a high beta multispecies plasma, and the interaction of H+ and O+ beams.
Dr. Ludlow earned his Ph.D. in Physics from the University of New Hampshire in 1986 after earning his B.A in Philosophy with a minor in Physics from the same institution a decade earlier. He has extensive research experience, including time spent as a research assistant at both the University of Denver and the University of New Hampshire. He is currently a member of the American Geophysical Union and has served as a referee for scientific papers submitted to the Journal of Geophysical Research and for scientific proposals for NASA and NSF.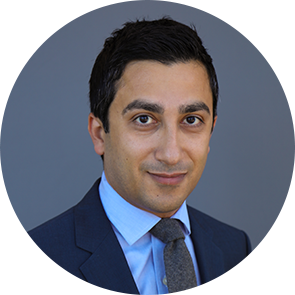 Hamed Majidzadeh
Assistant Professor of Environmental Science
Dr. Hamed Majidzadeh joined the science faculty at Southern New Hampshire University in 2019. Previously, he served as a coastal environmental quality program specialist for the South Carolina Sea Grant Consortium. Prior to that, he was a post-doctoral research associate at Clemson University, as well as a research assistant at Clemson and Auburn University.
Majidzadeh earned his PhD in Biogeochemistry from Auburn. He received his MS in Environmental Chemistry from Tehran Azad University in Iran and his BS in Applied Chemistry from Zanjan University in Iran.

Dr. Katharine York
Associate Professor | Department Chair (Biological Sciences)
Dr. York has been teaching Biology courses at the college level for over 15 years. She holds a B.S. in Animal Science, a M.Ed. in Biology Education, and a Ph.D. in Natural Resources from the University of New Hampshire. After graduating with her Animal Science degree, she explored career options by working as a zookeeper and as a veterinary technician, before choosing to pursue her love of teaching. She taught in the Honors Biology program at UNH for six years, and then General Biology and Anatomy and Physiology laboratory courses for students in the nursing program at NHTI for three years, before coming to SNHU. Currently, Dr. York's research is focused on bats in New England, using acoustic and stationary monitoring techniques to estimate species diversity and abundance in the state of New Hampshire. She is also involved in a long-term study to identify chytrid fungus in native frog populations of New Hampshire. She is the coordinator of the B.S. in Biology degree program.

Kenneth Nivison
Interim Dean for School of Arts and Sciences
Dr. Kenneth Nivison is the Interim Dean for School of Arts and Sciences. Prior to joining the SNHU faculty, he held teaching appointments at DeSales University, the University of Northern Colorado, and Saint Anselm College.

He holds an A.B. in Politics from Saint Anselm College and an M.A. and Ph.D. (with distinction) in history from The Catholic University of America. Trained as a specialist in 18th and 19th century American history, he teaches a wide range of courses at SNHU, including American Environmental History, The Civil War and Reconstruction, Colonial New England, The Civil Rights Movement, American Slavery, World War II, and The Common Good, to name a few.

His research interests focus on the interplay of politics, culture and society from the era of the American Revolution through the American Civil War. His current research project blends environmental, economic, and political history in an examination of climate, geography, and social development in New Hampshire in the first decades of the 19th Century, centered on the famed "Year Without a Summer" of 1816. He has published several articles, essays, and reviews, including articles in the History of Education Quarterly and Diplomacy and Statecraft. He is also the author of book chapters in Jon L. Wakelyn, ed., Leaders of the American Civil War and in Clayton Jewett, ed., The Battlefield and Beyond. He has served SNHU in a number of positions, including History Program Coordinator and President of the Faculty Senate. He currently serves as a Trustee of the Manchester Historic Association.
E-mail: k.nivison@snhu.edu