Higher Education, Lower Cost
An affordable path to your college degree.
College Redesigned to Fit Your Life
Earning your degree can be challenging with a busy work/life schedule. So we've partnered with your employer to reinvent higher education your way – offering quality online college programs that aren't just affordable, but flexible. Now it's easier than ever to gain the degree or work-relevant skills you need to succeed.
Why Earn Your College Degree?
Earning Potential

Career Advancement

Earning your degree or certification can put you on track for promotions or a better career path.

Personal Growth

Gain confidence and satisfaction, make your loved ones proud and learn new skills for the future.
Online Flexibility that Works
Unlike traditional school, SNHU's College for America programs offer a flexible pathway to your degree – even if you work full-time. Instead of classroom assignments, you create your own schedule and complete online projects independently to show that you've mastered required competencies (skills) you can use in your job. You also have the freedom to accelerate and earn your degree more quickly.
Simply find the program that seems right for you, then use our online form to learn more.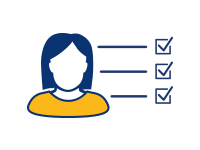 How is SNHU's College for America program different?
Start with all your program materials and complete as many projects as you're able to on your schedule – with the freedom to accelerate (minimum 6 projects per 16-week term).
Save time and money by showing the skills and knowledge you already have, and spend more time only on what's left to learn.
Set your own project deadlines during 16-week terms (minimum 6 projects per 16-week term).
Time to graduation depends on how fast you successfully complete the required projects.
Work on projects independently to show you've mastered the required skills – still with the support of your Advisor and Academic experts. Once you've mastered each skill, you can move on to the next one.
Choose from select online undergraduate programs in General Studies, Business Management, Healthcare Management and Communications.
Online Programs
Certificate (1 options)
Take the next step toward your degree, or complement your existing degree with one of our certificate programs.
Available programs:
Certificate in Healthcare Management Fundamentals
Associate Degree (3 options)
Earn your associate degree to set yourself up for success at work—or use it as a stepping stone toward your bachelor's degree.
Available programs:
AA General Studies with a concentration in Business
AA General Studies with a concentration in Transforming the Customer Experience
AA Healthcare Management
Bachelor's Degree (7 options)
Earn your bachelor's degree to gain deep knowledge in your field of study, and get the skills you need for your career.
Available programs:
BA Healthcare Management with a concentration in Communications
BA Healthcare Management with a concentration in Global Perspectives
BA in Communication with a concentration in Healthcare Management
BA in Communications with a concentration in Business
BA Management with a concentration in Insurance
BA Management with a concentration in Logistics and Operations
BA Management with a concentration Public Administration
Affordable Tuition for Business and Industry Association Employees
Degree programs for our partner's employees are designed to be highly affordable. In fact, they feature some of the lowest online tuition rates in the nation.
Tuition for SNHU's online degree programs is $5,000 annually ($1,665 per trimester).
Your individual cost will vary based on chosen degree level, transfer credits and other factors, so submit the online form, and an SNHU admission counselor will be happy to contact you with additional details.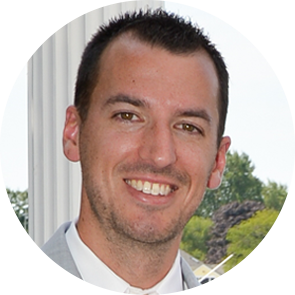 I definitely would not have been able to do it without SNHU. SNHU has (been) really helpful. It keeps my mind active.
Chris Bell Degree In MS Information Technology - Web Design 2016
Time is valuable, and it can be productive if I use it properly. And that's how it is with SNHU. It fits into your life.
Adetokunbo Osinowo Degree In BS Business Admin. - Human Resources Mgmt. 2020
A Degree from One of America's Most Innovative Universities
A private, nonprofit and accredited institution currently serving 135,000 learners, Southern New Hampshire University is recognized as the "Most Innovative" regional university by U.S. News & World Report for its commitment to flexible degree pathways for working adults. SNHU provides unparalleled support and service in its mission to expand access to education and meet the unique needs of all people – in all 50 states, and in countries worldwide.
Frequently Asked Questions
Is a College for America degree program right for me?
These degree programs are a great fit if you:
Learn well outside a traditional classroom
Want a degree in a program such as general studies, business management, communications or healthcare management
Have existing skills you wish to build upon in a work-relevant program, or want to master new ones
Are self-motivated, can manage your own deadlines, and prefer the freedom to accelerate toward your goals more quickly
Enjoy working on projects independently, with 1-to-1 support as needed
How is SNHU's College for America different from traditional college?
Unlike traditional programs that require you to complete a certain number of credits or courses, our College for America programs let you earn your degree by mastering specific skills (competencies) and completing real world projects instead of taking tests.
For example: students might complete personal projects for review by professional educators and subject matter experts. In addition to being provided with a full variety of educational resources, they can also make use of their existing knowledge and skills to demonstrate mastery of the required competency.
With our programs, you can work through learning materials as quickly or slowly as you like before submitting your project to subject matter experts for review. If your project shows that you have mastered the skill, you move on to the next requirement; if not, you can go back and re-submit your project as many times as it takes to master the skill. Many people find it to be the perfect fit for their learning style, offering flexibility and a list of mastered competencies they can show to employers.
How long will it take me to earn my degree?
Time to degree completion will vary, based on how fast you complete the required projects.
Will my current credits transfer?
SNHU's College for America programs do not accept individual credits at this time. However, if students have a complete Associate degree that meets SNHU's requirements, they may start immediately in a Bachelor's program. An official credit evaluation is completed for each student as part of the application review process. Students receive their official transfer credit evaluation upon acceptance to the university. Associate degrees must be at the college level from an accredited institution and must meet SNHU's Gen Ed requirements.