Earn Your Online Data Analytics Master's
$627/credit (36 credits total)
Transfer up to 12 graduate credits
Finish in as few as 15 months
Develop skills in SQL, R and Tableau
Learn to identify and apply data solutions
Make better data-driven decisions
Master's in Data Analytics Online Program Overview
Organizations of every size in every industry use data analytics – from small businesses to state departments, nonprofits to global corporations.
Data analytic skills are becoming more important in this constantly changing ecosystem. The National Football League is analyzing data in live time to help predict the next play on the field, the FBI is scanning large amounts of data every minute to predict possible events and Wall Street has implemented new technology to help consumers predict a stock's next best action. Data is becoming more available and more complex.
SNHU's Master of Science (MS) in Data Analytics takes a deep dive into the study of analyzing data, allowing you to hone one of the most coveted skill sets in today's workforce. You'll learn how to use advanced statistical techniques and tools in data and information management to collect and analyze large data sets. You'll also learn how to apply your computational, analytical and modeling skills to provide decision support to key stakeholders.
As you pursue your online master's in data analytics, you'll gain proficiency in identifying and evaluating data solutions. Upon completion of the capstone, you'll understand how to help businesses leverage information to make smart, data-driven decisions, operate with greater efficiency and compete more successfully.
The program's core covers:
Descriptive Statistics and Analytics
Predictive Analytics
Data Visualization and Presentation
The Data Analytics Life Cycle
Agile Scrum Management Techniques
Whether you're already working in data analytics or you're in a field that could benefit from it, SNHU's comprehensive online data analytics master's program can help position you to succeed at your next career move.
Learn how to:
Evaluate data sources to verify data using the data analytics lifecycle
Compile and interpret big data to design more effective business systems
Use data to make predictions, assess risk and solve problems
Report data findings and present solutions to key stakeholders
Be a strategic asset to organizations in a wide range of industries
Career Outlook
As the world's reliance on data escalates, demand for professionals in the data analyticsshows no signs of slowing down. "Data analyst" made Glassdoor's "50 Best Jobs in America for 2022" list, based on the number of job openings, job satisfaction and median salary.1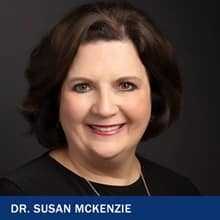 Dr. Susan McKenzie, associate dean of STEM programs at SNHU, believes that in addition to strong mathematical and statistical abilities, successful data analysts have this key skill set:
Analytical skills

to evaluate, model and interpret data

Problem-solving skills to make predictions, assess risk and solve problems
Decision-making skills to think

critically and

identify solutions
Technical skills including software and scripting languages to interpret and present data
McKenzie also stresses the need for business soft skills. She points to active listening, communication, collaboration and attention to detail as the most important business skills. Data analysts call on these skills regularly when determining which factors affect organizational growth, such as customers, competitors and workers.
"Ultimately, the work of a data analyst provides insights to corporate organizations that can transform how the business moves forward and grows successfully," said McKenzie.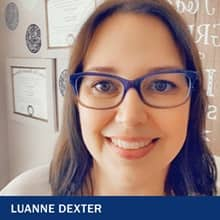 Luanne Dexter '20G is working on that type of transformation within her organization.
"I was able to use what I have learned within my role," she said. "I am currently working on a project that will apply what I learned in my capstone course."
You'll come away from the program with a highly marketable skill – knowing how to interpret the stories that data has to tell.
"It really has helped me to understand data analytics and has opened doors for me in my career," said Dexter. "I have [been] promoted since earning my degree as well as transitioned to a role as a data, analytics and insight manager."
Graduates of the MS in Data Analytics program can pursue a variety of data-focused roles, including these 4 high-growth occupations:
Data analysts

analyze data and apply mathematical and statistical techniques to help solve real-world problems across every industry. The role requires advanced mathematics skills and, in fact, the BLS classifies data analysts under mathematicians and statisticians. The BLS projects 33% job growth for this occupation through 2030 and a median salary of $93,290.

2

Operations research analysts use advanced mathematical and analytical methods to help businesses solve problems and make better decisions. According to the BLS, they are involved in all aspects of an organization, from resource allocation and production schedules to managing the supply chain and setting prices. The BLS projects 25% job growth for this occupation through 2030 and a median salary of $86,200.

2

Statisticians analyze data and apply mathematical and statistical techniques to help solve real-world problems across every industry. However, the BLS notes that the greatest demand for statisticians tends to be in government, healthcare and R&D. The BLS projects 35% job growth for this occupation through 2030 and a median salary of $92,270.

2
McKenzie notes that organizations in many industries have even created cross-functional analytics teams. In addition to data analysts, these roles include database administrators, data scientists, data architects, database managers and data engineers, as well as their business counterparts.
"In the current marketplace, people can begin a data analytics career with a degree in any academic field by completing a master's in data analytics," McKenzie says.
"With the increase in the amount of data available and advanced technical skills, obtaining a university degree specifically in data analytics provides the ability to mold any discipline in the current marketplace," she said.
Start Your Journey Toward an Online Data Analytics Degree
Why SNHU for Your Master's in Data Analytics
Flexible
With no set class meeting times, you can learn on your schedule and access online course materials 24/7.
Affordable
As part of our mission to make higher education more accessible, we're committed to keeping our tuition rates low. In fact, we offer some of the lowest online tuition rates in the nation.
Prior coursework and work experience could also help you save time and money. SNHU's
transfer policy
allows you to transfer up to 12 credits from your previous institution. You could also earn college credit for
previous work experience
.
Respected
Founded in 1932, Southern New Hampshire University is a private, nonprofit institution with over 150,000 graduates across the country. SNHU is accredited by the New England Commission of Higher Education (NECHE), a regional accreditor, which advocates for institutional improvement and public assurance of quality.
Recently, SNHU has been nationally recognized for leading the way toward more innovative, affordable and achievable education:
"Most Innovative" regional university honors from U.S. News & World Report each year since 2015
A $1 million grant from Google.org to explore soft skills assessments for high-need youth
Recognition as a 2017 Digital Learning Innovator by the Online Learning Consortium
Network
At Southern New Hampshire University, you'll have access to a powerful network of more than 300,000 students, alumni and staff that can help support you long after graduation. Our instructors offer relevant, real-world expertise to help you understand and navigate the field. Plus, with our growing, nationwide alumni network, you'll have the potential to tap into a number of internship and career opportunities.
96.5% of students would recommend SNHU (according to a 2019 survey of 9,200+ online students). Discover why SNHU may be right for you.
Experience
We're committed to helping students succeed – even when they step outside the classroom. That's why we offer a number of experiential learning opportunities to help you gain the skills you need to succeed in the real world. Like the completion of a portfolio, which can show employers the tools you've mastered and the problems you've solved.
Expanding access to quality higher education means removing the barriers that may stand between you and your degree. That's why you can apply at any time and get a decision within days of submitting all required materials:
Acceptance decisions are made on a rolling basis throughout the year for our 5 graduate terms.
Online master's degree candidates must also submit a personal resume. Students with an undergraduate GPA below 2.75 are eligible for provisional acceptance.
If you're ready to apply, follow these simple steps to get the process going:
Courses & Curriculum
Demand for data analytics-related roles is at an all-time high. If you can analyze data using your statistical skills, lead strong dynamic teams and monitor progress, you'll have an edge in the job market.
"I was able to transition to a role where I can use the skills I learned and move into a career path that was more in line with my passion," said Luanne Dexter '20G. "[The program] gave me the credibility and knowledge I needed to do that."
SNHU's master's in data analytics online develops this skill set, reinforcing the strategic and advanced uses of data analytics across a wide range of industries. Coursework covers all key topics, from data mining, visualization and modeling to the ethical uses of data. And because it's an online program, you'll build relationships with a diverse group of students in your class discussions and projects – and enhance your "soft skills" while you're at it.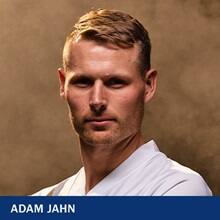 "I wanted to study data analytics because I've always been interested in statistics and how to explain the world based on evidence and data," said student Adam Jahn. "The program provided a foundation to advance in the field, and I supplemented my learning with the resources provided by instructors during each class."
The MS in Data Analytics program includes two foundation courses, which are designed for individuals that are new to statistics and data management. (Note: Students who can demonstrate requisite skills in these areas may waive out of these courses.)
Data and Information Management
Master key concepts and tools in data and information management. Learn skills required for data assessment and validation for creating data structures and data analysis reports. Gain exposure to common data and information management technologies that organizations use for decision support.
Foundations in Statistics
Develop a foundation of basic statistical literacy. Assess the role of statistics in quantitative research and mixed methodologies and learn the relationship between computation and interpretation. Conduct real-world analytical research that illustrates the process of interpreting the underlying meaning of data and how to use statistics to address important questions.
As you complete your online master's in analytics, you'll dive deeper into data-driven decision-making, explore project management and predictive analytics, and develop communication and leadership skills.
You'll also get to participate in Graduate Experiential Learning, an invaluable opportunity to gain hands-on experience with cloud computing and real-world data analysis. Examples of experiential learning courses may include Amazon Web Services (AWS) Cloud Foundations, Structured Query Language (SQL) and Introduction to Scripting Languages Using Python.
SNHU also provides cloud-based virtual environments in select courses to give you access to the technology you need. Learn more about our virtual environments.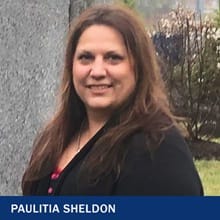 Paulitia Sheldon, an instructor of data analytics at SNHU and recipient of the 2019 Distinguished Online Teaching Award, sums up the program's value with her own perspective.
"One thing I tell students is that these programs give you a terrific foundation of knowledge you need to succeed," she said. "However, as with most things, to differentiate, you have to commit to yourself that you will keep learning. … I think that is how you continue to separate from others. Find what you love and do it well."
List of Courses
Courses May Include
MS in Data Analytics Online
DAT 510
Foundations of Data
We live in a world where substantial amounts of data are available at the touch of a button. While this may be a very empowering prospect, it can also be overwhelming. In this course, students will examine the status of Big Data and its impact on the business world, framing analytics challenges using a structured life cycle approach to data analytics problems. Emphasis will be placed upon the verification of data, analytic techniques and open source tools for analyzing data, the role of regulatory organizations, and the privacy and ethics issues that surround its use.
DAT 515
Enterprise Data Management
Understanding the complexity of current data management systems and the ever evolving technology necessary to leverage such data is essential in making sound data-driven decisions. In this course, students will examine the issues in managing data and information from an enterprise perspective, and explore data management as an essential resource to organizational success through a deeper understanding of the concepts and techniques for managing the design, development, and maintenance of all the components of enterprise information management. The course will examine the roles and responsibilities of the various professionals that manage data and information in an organization.
DAT 520
Decision Methods and Modeling
The role of many analysts is as much about interpreting the results of data analysis as it is about gathering the data and "crunching the numbers." In this course, students will learn how to evaluate data in context, interpret data trends, and receive an overview of decision support management techniques such as predictive modeling, risk assessment and optimization, and analytics algorithms, which will set the stage for more advanced study in subsequent courses. Concepts from enterprise data management, including data warehousing and business intelligence, will provide a foundation for examining the topics of data mining, advanced and dimensional data modeling, and decision support system development as techniques for an organization's competitive advantage.
DAT 530
Presentation and Visualization of Data
In addition to the gathering and interpretation of data, today's business environment calls upon the analyst to communicate the results of data analysis to a variety of audiences. In this course students will learn how to synthesize the technical components of data analysis into reports, presentations, and visual dashboards that are meaningful for the intended audience and deliver those components in a coherent, convincing format.
DAT 610
Optimization and Risk Assessment
In the competitive business world, using data to its best advantage becomes all the more crucial. In this course, students will learn how to discern the levels of relevancy of data and the impact it has on operations as well as hone their ability to identify macro and micro level risk and evaluate risk management programs, policies, and strategies.
DAT 640
Predictive Analytics
Building on prior coursework in decision methods and modeling, students will get a deeper understanding of the art and science of predictive analysis. Students will examine the elements that contribute to building reliable predictive models that result in actionable performance predictions such as identifying the variables that have the most predictive power and developing and deploying predictive models currently in use.
DAT 650
Advanced Data Analytics
This course will emphasize the employment of advanced analytic strategies over the entire life cycle of the data analysis process. Using a comprehensive case-studies approach, students will logically extend and add definition to their existing analytic skill set, resulting in the development of a project proposal that will serve as preparation for the capstone experience.
DAT 690
Capstone in Data Analytics
This capstone course is the culminating experience for the M.S. in Data Analytics program. The aim of the capstone is to assess students' ability to synthesize and integrate the knowledge and skills they have developed throughout their coursework, rather than introducing new concepts. This course is structured to support student success in fulfilling program requirements.
QSO 640
Project Management
This course includes the study of concepts, tools, and practices of project management. The course adopts a managerial process approach to Project Management, which consists of initiating, planning, executing, controlling and closing the project. Major topics will include project scope, project time, project cost, project quality, project risk, project resources, project communications and how to be an effective project manager. Cases are utilized to integrate the learning in the course and provide decision- making experience for the student.
Total Credits: 36
Minimum Hardware Requirements
| Component Type | PC (Windows OS) | Apple (Mac OS) |
| --- | --- | --- |
| Operating System | Currently supported operating system from Microsoft. | Currently supported operating system from Apple. |
| Memory (RAM) | 8GB or higher | 8GB or higher |
| Hard Drive | 100GB or higher | 100GB or higher |
| Antivirus Software | Required for campus students. Strongly recommended for online students. | Required for campus students. Strongly recommended for online students. |
| SNHU Purchase Programs | | |
| Internet/ Bandwidth | 5 Mbps Download, 1 Mbps Upload and less than 100 ms Latency | 5 Mbps Download, 1 Mbps Upload and less than 100 ms Latency |
Notes:
Laptop or desktop?  Whichever you choose depends on your personal preference and work style, though laptops tend to offer more flexibility.
Note:  Chromebooks (Chrome OS) and iPads (iOS) do not meet the minimum requirements for coursework at SNHU. These offer limited functionality and do not work with some course technologies. They are not acceptable as the only device you use for coursework. While these devices are convenient and may be used for some course functions, they cannot be your primary device. SNHU does, however, have an affordable laptop option that it recommends: Dell Latitude 3301 with Windows 10.
Office 365 Pro Plus is available free of charge to all SNHU students and faculty. The Office suite will remain free while you are a student at SNHU. Upon graduation you may convert to a paid subscription if you wish. Terms subject to change at Microsoft's discretion. Review system requirements for Microsoft 365 plans for business, education and government.
Antivirus software: Check with your ISP as they may offer antivirus software free of charge to subscribers.
Tuition & Fees
Tuition rates for SNHU's online degree programs are among the lowest in the nation. We offer a 25% tuition discount for U.S. service members, both full and part time, and the spouses of those on active duty.
Online Graduate Programs
Per Course
Per Credit Hour
Annual Cost for 15 credits
Degree/Certificates
$1,881
$627
$9,405
Degree/Certificates
(U.S. service members, both full and part time, and the spouses of those on active duty)*
$1,410
$470
$7,050
Tuition rates are subject to change and are reviewed annually.
*Note: students receiving this rate are not eligible for additional discounts.
Additional Costs:
$150 Graduation Fee, Course Materials ($ varies by course)
Frequently Asked Questions
What is a master's in data analytics?
As data proliferates and more and more of it moves to the cloud, today's organizations need analysts who know how to use data to help improve an organization's performance.
A master's in data analytics deepens your expertise in this area of study. It also keeps you current on the latest data methods and analysis techniques.
With this degree, you'll hone your ability to help organizations gather and interpret data and improve their operational efficiency. You'll also learn how to apply your analytical skills in the workplace, including how to present your findings and manage data-driven projects.
SNHU's online master's in analytics program is designed to provide you with a well-rounded marketable skill set that's in high demand across virtually every industry.
What can you do with a master's in analytics?
A master's in data analytics gives you the technical skills and business acumen to take on a variety of data-related roles, including:
Data analyst
Data scientist
Operations research analyst
Statistician
The work of data analysts and related occupations cuts across every industry, from automobile manufacturing to retail. They analyze operations, consumer behavior, health statistics, weather patterns and more.
Data analysts help organizations in the public and private sectors solve problems, improve operational efficiencies, cut costs and increase profits. They are critical to economic growth in every corner of the world.
Is an online master's in data analytics worth it?
Absolutely! An online master's in data analytics is every bit as comprehensive, rigorous and worthwhile as the traditional campus degree. In fact, it's one of the most valuable degrees you can earn – especially if you consider that a growing number of companies now conduct business partly or even entirely online.
SNHU's master's in data analytics online can position you for a wide variety of roles in today's fastest-growing industries.
Data analysts play an important role in every modern company, helping to understand the business and advise leadership on ways to move forward.
"Ultimately, the work of a data analyst provides insights to the organization that can transform how the business moves forward and grows successfully," said Dr. Susan McKenzie, associate dean of STEM programs at SNHU.
At $627 per credit, SNHU's master's in data analytics is one of the most affordable in the nation. The program is designed to complete within as few as 15 months. However, you have the flexibility to progress through the program at your own pace, based on your work and life obligations.
How hard is data analytics?
That depends. Like anything, if you have practical experience and a natural aptitude for the discipline's core skills – in this case, math, analytical thinking and technical abilities – you may take to it easily.
Dr. Susan McKenzie, associate dean of STEM programs at SNHU, believes that in addition to strong mathematical and statistical abilities, successful data analysts have this key skill set:
Analytical skills

to evaluate, model and interpret data

Problem-solving skills to make predictions, assess risk and solve problems
Decision-making skills to think critically and identify solutions
Technical skills including software and scripting languages to interpret and present data
SNHU's 36-credit MS in Data Analytics features 9 core courses in information technology, including advanced coursework and a capstone. Foundation coursework explores the fundamentals of statistics and data and information management.
In addition to the course content, Annie Earley '20G felt that the online aspect made it easier to fit learning into her schedule.
"It took very little time to get used to the online format, but I also found that I had lots of support to reach out to from my professors and advisors if I was having any issues," said Earley. "As a full-time working mother of three, SNHU's data analytics program was exactly the type of set-up that I needed to continue my education and work towards another career field."
Are data analysts in demand?
The U.S. Bureau of Labor Statistics projects up to 33% job growth for data-related roles through 2030. Operations research analysts earn a median salary of $86,200 while mathematicians command a median salary of $110,860.2 Salaries for other roles fall within this range.
According to the U.S. Bureau of Labor Statistics, growth is expected to result from more widespread use of statistical analysis to inform business, healthcare and policy decisions. The amount of digitally stored data will increase over the next decade as more people and companies conduct business online and use social media, smartphones and other mobile devices. With this, businesses will increasingly need statisticians to analyze the large amount of information and data collected. Statistical analyses will help companies improve their business processes, design and develop new products, and advertise products to potential customers.2
How do I become a data analyst?
If you're eager to advance in the data analytics field, a master's in data analytics can expand your options. The degree may help you qualify for senior-level positions and open more doors.
Another tangible benefit of this program is the experiential learning opportunities it offers. Opportunities like this are invaluable because they help bridge the gap between coursework and the hands-on experience employers are looking for. These experiences can help you craft a skill set and portfolio of your work that can make you more appealing to potential employers.
What's the difference between data analytics and data science?
A data scientist will design new methods, models and algorithms to find innovative solutions and predict future patterns. Both data analysts and data scientists organize, interpret and present data, but data analysts focus on current data sets.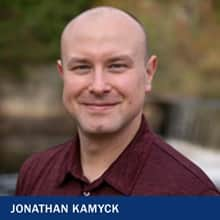 "Data analysts tend to spend a lot of time glancing in the rearview, using data to describe, educate and answer important business questions," said Jonathan Kamyck, associate dean at Southern New Hampshire University.
"While many data scientists also perform those tasks, in many organizations they are also charged with pioneering, where they apply their unique skill sets to 'peer into the future' and help leaders understand what questions should be asked in the first place," Kamyck said.
What do you need to get a master's in data analytics?
Requirements for master's programs can vary, however, the first step towards a master's in data analytics would typically be earning a conferred bachelor's degree from an accredited institution. Once you have a bachelor's degree under your belt, you can explore graduate programs like data analytics.
If your background and bachelor's degree happen to be in a different field than data, you may be required to complete up to two foundation courses, which are designed to help students from different educational backgrounds learn the basic knowledge needed to be successful in the program.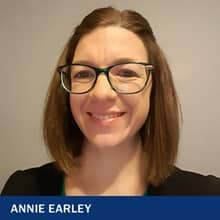 Many students enter the master's in data analytics from other fields as an entire change in career, so don't let that stop you from exploring your interests.
"I had been recommended by a former professor to look into data analytics as I was trying to find a new career direction to build off of some of my skills from my chemistry background", said Annie Earley '20G. "I found the SNHU graduate program for data analytics to be exactly what I was looking for."
Related Articles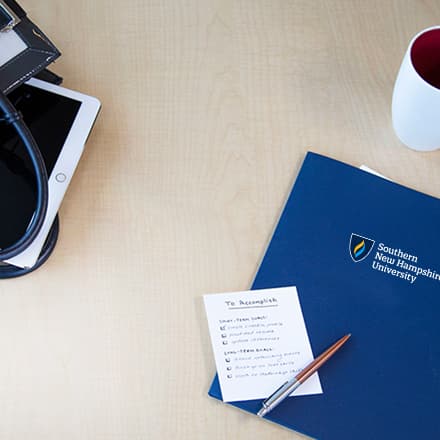 Whether you want to start your own business or help existing companies grow, earning a business degree is a great first step toward a career in finance, marketing or business management. Learn more about what you can do with a business degree.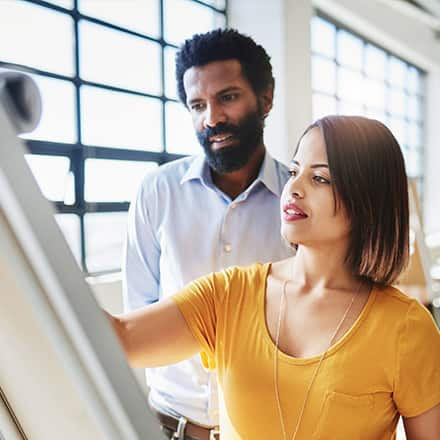 Business administration is a versatile field of study that can be applied to many different career paths. Holders of bachelor's degrees in business enjoy good job prospects and career options.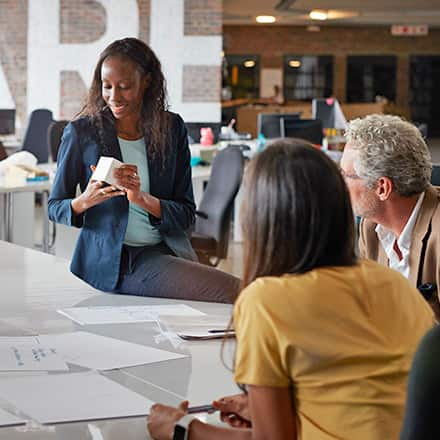 The four Ps of marketing refer to the traditional elements surrounding a service or product that a business owner or marketer has to consider and evaluate to succeed. Although the four Ps are still relevant, there's a lot more to consider when developing a marketing strategy.
References
Sources & Citations (1, 2, 3)
1Glassdoor, "50 Best Jobs in America for 2022," on the internet, at:
https://www.glassdoor.com/List/Best-Jobs-in-America-LST_KQ0,20.htm (viewed Feb. 9, 2022)
https://www.glassdoor.com/Career/data-scientist-career_KO0,14.htm (viewed Feb. 9, 2022)
2Bureau of Labor Statistics, U.S. Department of Labor, Occupational Outlook Handbook, on the internet, at:
https://www.bls.gov/OOH/math/mathematicians-and-statisticians.htm (viewed Feb. 9, 2022)
https://www.bls.gov/OOH/math/operations-research-analysts.htm (viewed Feb. 9, 2022)
Cited projections may not reflect local and/or short-term economic or job conditions and do not guarantee actual job growth.
3Harvard Business Review, "Data Scientist: The Sexiest Job of the 21st Century," on the internet, at https://hbr.org/2012/10/data-scientist-the-sexiest-job-of-the-21st-century (viewed June 8, 2020).