Find Higher Ed Jobs at an Institution Voted a Great College to Work For
At SNHU, we put our mission to work — and it makes for much more than your typical 9 to 5. In fact, it's one of many reasons we've been voted one of The Chronicle of Higher Education's best colleges to work for every year since its inception.
We're proud to hold that title, because it shows that even as we grow, we're still committed to creating opportunities – both for our learners and our employees. From online faculty and staff positions to work-study opportunities, we offer a supportive space to start or continue a career in higher education.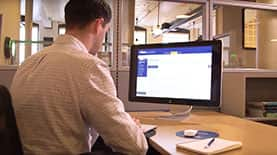 Online Adjunct Faculty Jobs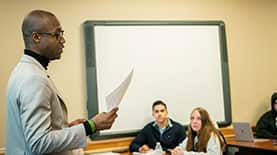 Staff, Faculty & Campus Adjunct Faculty Jobs
Search through a variety of available university jobs that fit your unique skill set. If you're currently employed at SNHU, please apply through our internal job board on Workday.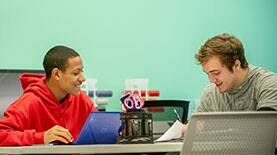 Student Jobs
Already enrolled as an SNHU student? Explore available Work-Study and University-Paid opportunities. All positions require you to apply with an updated resume.
Don't see what you're looking for?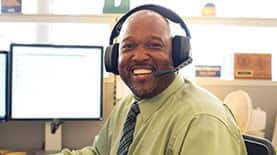 At Southern New Hampshire University, we're always looking for talented additions to our growing team. If you're seeking new employment opportunities, and think you may be a good fit for SNHU, introduce yourself and we'll contact you if something opens up.
Distinctions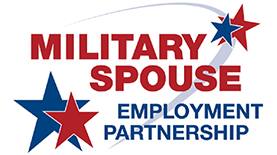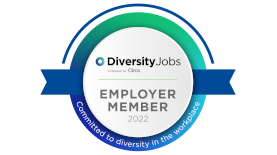 We're a Glassdoor OpenCompany
As a Glassdoor OpenCompany, SNHU is dedicated to transparency. Because we believe that being honest about who we are is the best way to attract the right people.
Equal Employment Opportunity (EEO)
Southern New Hampshire University reaffirms its continuing commitment to afford qualified or qualifiable individuals an equal opportunity to compete for employment and advancement within the University. To ensure equal employment opportunity, Southern New Hampshire University shall not discriminate against any individual or group because of race, color, creed, ethnicity, sex, religion, national origin, citizenship, marital or parental status, disability, age, gender, gender identity or expression, sexual orientation, pregnancy, veteran/military status, genetic information, or on any other legally prohibited basis.
Southern New Hampshire University does not discriminate on the basis of sex in any education program or activity and is prohibited from doing so by Title IX. This requirement not to discriminate extends to both admission and employment at the University. Reports of discrimination or harassment, including sexual harassment, and any inquiries concerning the University's Sexual Misconduct Policy may be made to the University's Title IX Coordinator: Kristin Scaduto, Title IX Coordinator/Equity Officer, 2500 North River Road, Manchester, NH 03106; Telephone: 603.644.3188; Email: titleix@snhu.edu.
You can view the University's Annual Security Report, in compliance with the Jeanne Clery Disclosure of Campus Security Policy and Campus Crime Statistics Act.