BECOME AN SNHU PARTNER

Your One Source Solution for Learning and Education
SNHU is committed to partnering with organizations that want to transform and expand educational opportunities for their students, employees, clients, and members. We provide end-to-end solutions that enable organizations to quickly (and cost effectively) provide their people with the degrees, skills, and experiences they need in a way that fits their lifestyle and schedule. We collaborate with a wide range of organizations including:
Corporate and Workforce Development
K12 School Districts
Higher Education
Government and Military
Nonprofit Community Organizations
Professional Associations
We collaborate with our partners to develop unique, engaging educational experiences that provide learners with the knowledge and skills they need to thrive in a fast changing world. Are you looking to enhance your teachers' professional development? Are your healthcare professionals looking to complete graduate degrees but need flexibility? Do you want your employees to receive college credit for the training they've already completed? Do members of your association need advanced leadership or other specialized training?
As one of the most innovative universities in the world, SNHU offers a wide range of learning experiences that we draw from in developing solutions with our partners. Let us help you find the best solution to help your organization reach its goals.
The Skills Your People Need Now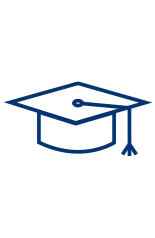 Degree Programs
Our 200-plus programs are accredited and affordable. We offer both online and face-to-face instruction to help learners meet their personal and professional goals in a flexible, learner-centric way.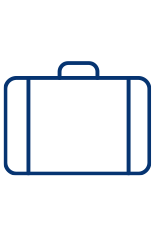 Competency-Based Approaches
As a pioneer in competency-based education, we have deep expertise and experience in approaches that allow learners to move at their own pace and leverage what they already know.

Micro-Credentials and Skills Training
Whether learners are looking to learn a new skill or expand on their expertise, we can help you build pathways that give them what they need quickly through certifications, badges, and other micro-credentials.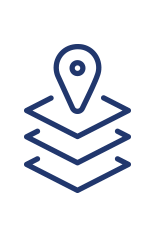 Low Residency and Location Based Approaches
Do your learners prefer the intimacy and camaraderie that comes with face-to-face learning but can't drive to a college campus? We can help you design effective and affordable on-site educational experiences that promote collaboration and hands-on interaction.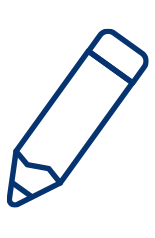 Custom and Innovative Solutions
While we offer a number of unique approaches, we also want to provide each partner with exactly what they need by collaborating on new and innovative solutions. If you have an idea or a challenge that you can't see a solution to, let us help.
Transforming Lives and Organizations
Mission

We're here to transform the lives of learners – expanding access to education, especially for those to whom college is not guaranteed. That includes the diverse working adults in your own frontline workforce. Ultimately, our success is defined by our learners' success.

Innovation

Eliminating traditional learning barriers is a passion that drives us to pioneer new technologies and learning models. Our vision is of an ecosystem where higher education and business connect seamlessly, on a scale made possible by SNHU's resources as the nation's largest nonprofit university.

Relevance

As factors such as automation, competition and customer experience redefine critical skillsets, SNHU programs are evaluated against emerging demands now and in the future – while ensuring alignment with partner needs for speed, cost-effectiveness and ROI.

Support

We are committed to helping people to complete their education. Each SNHU learner has their own personal advisor, plus an industry-best academic support team to provide subject matter coaching, peer tutoring and other services tailored to their unique needs or learning style.
---
You're in Good Company as an SNHU Partner