Our Campus International Experience programs are changing as a result of the COVID-19 pandemic. Please contact our International Admission office for more information 603.645.9629 international@snhu.edu.
Read about SNHU's admission provisions due to COVID-19 and our FAQ about Spring 2021 being remote.
We will be holding upcoming information sessions for international students who want to join a graduate (master's degree) program so you can learn more about SNHU – our amazing academics, campus life, and facilities – and how you can complete your application and join us on campus.
Join an upcoming Virtual Graduate Info Session to learn more:
December 10, 2020 at 11:00 AM EST
December 16, 2020 at 11:00 AM EST
Register by clicking here.
Innovation. Excellence. Opportunities.
Welcome to Southern New Hampshire University, an award- winning private university nestled on 300 wooded acres in the heart of the charming and historic northeastern United States. Located just five miles from downtown Manchester, New Hampshire – named one of the ten "most livable" U.S. cities by Forbes magazine — and an hour from the global city of Boston, SNHU offers convenient access to internship and career opportunities, as well as multicultural events and activities. Also, with campus less than an hour's drive from beautiful ocean beaches, scenic lakes and rivers, and mountains with some of the best hiking trails and ski slopes on the East Coast, you will have plenty of opportunities to experience, explore and enjoy New Hampshire's incredible outdoors.
International Student Admission, Cost and Services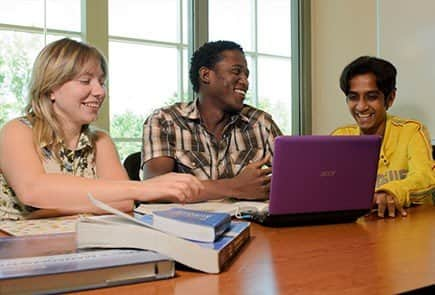 Many international students choose to develop their language skills through an English as a Second Language (ESL) program prior to enrolling in courses at Southern New Hampshire University. SNHU's Institute for Language Education (ILE) offers programs that can help you advance your speaking, reading and writing skills.