SNHU Pride and Support of LGBTQ Community at Portsmouth Pride Event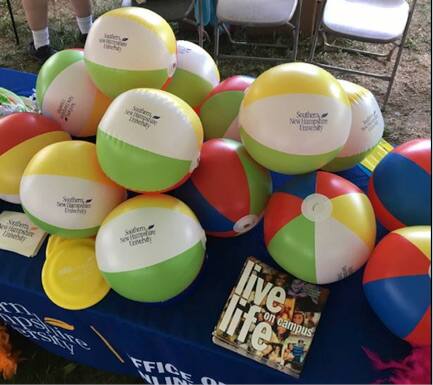 Earlier this spring, Southern New Hampshire University was provided with an opportunity be a part of the third annual Portsmouth Pride event in N.H. Given the inclusive nature of the SNHU culture, several teams from across the University quickly rallied to begin planning for this special event. The teams gathered volunteers, prepared the SNHU Pride booth, and of course, carefully chose outfits for the day to show SNHU's pride and support of the LGBTQ community.
Having worked at SNHU for the last four years, I also want to share with you how it felt to be a part of this celebration. After June 12, 2016, when 49 LATINX members of the LGBTQ community lost their lives in Orlando Fla., everything changed for me in terms of what support I needed to feel safe at work. I met with senior leadership and we worked together to create over a dozen inclusive bathrooms in the building, began conversations around pronouns and how staff and students are identified in our systems. We took steps towards creating a Diversity Council and started our first LGBT Employee Resource Group for SNHU's online school, the College of Online and Continuing Education (COCE).
So less than a year later, when we were asked to participate in Portsmouth Pride you can imagine what how exciting that was for me and so many others in our community. This was an opportunity to show everyone who attended what a welcoming environment SNHU is for staff and for students alike, and to shake hands with current students and say, "We celebrate and support you." To see the smiles when we told potential students that there are clubs like Generation Equality on campus and LGBT+ LEAGUE online for LGBT members was infectious. To have them interact with the university staff, who are available as mentors and role models, was priceless.
What does Pride mean to you?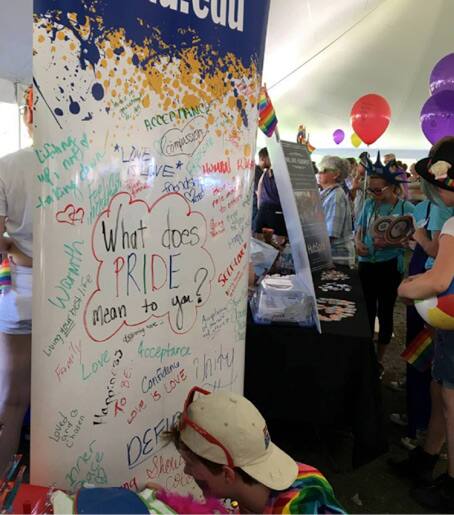 One of my favorite things we did at the SNHU table was ask the question, "What does Pride mean to you?" and had people write their thoughts. What a powerful testament this ended up being with people sharing their real, and sometimes raw, feelings.
SNHU leaders said they were humbled and excited to see the impact of Pride event and to share SNHU's message of inclusivity with young people.
"I was thrilled to see so many youth and young adults celebrating with friends and family in a community that is supportive and accepting. I was proud of the teens who wore their rainbow gear with pride, and who were given the opportunity to celebrate themselves through the event. I was humbled by the parents who brought their transgender children, and marched as a family because they want their child to know how much they love and support them," said Laura Corddry, assistant vice president of Student Success at SNHU. "I was excited to meet online students as they approached the SNHU table and introduced themselves, eager to meet someone from their institution. I was honored to represent the institution and convey the message that we strive to be an inclusive community."
Shannon Brown, director of Residence Life, said she was excited to see the number of people who visited with SNHU staff throughout the day. "People from all over New Hampshire and surrounding states stopped at our table just to meet fellow SNHU folks and share in our pride of being an inclusive and caring place," she said. "I also think we had the BEST table decorations at Pride: it was vibrant, mostly edible, and staffed by the best hype squad ever!"
Overall, there was laughter, tears and a whole lot of pride. Pride for ourselves, for our state and our university. This was also the first Pride event that my mother-in-law has attended, and it was so special to me that we were not just participants but actively involved. This was an opportunity to show her how much it means to my wife (an SNHU alumna) and I to be surrounded by the LGBTQ community in celebration and remembrance of how far the LGBTQ community has come since 1969 and the Stonewall riots. I love how the Library of Congress puts it, "The purpose of the commemorative month is to recognize the impact that lesbian, gay, bisexual and transgender individuals have had on history locally, nationally, and internationally."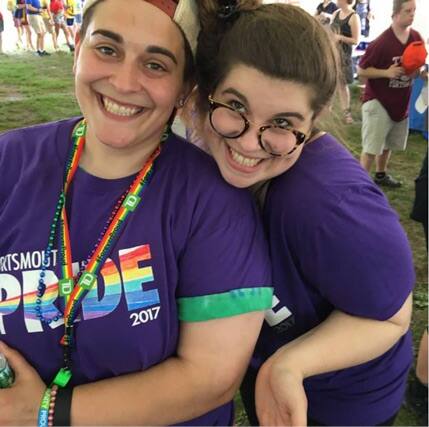 It is so easy for Pride parades to be overlooked or thought of as a spectacle, but they are so much more than that. Just look at the comments of what Pride means to the dozens of people who shared at SNHU's table - Words like: "Warmth, acceptance, loved, chosen, confidence, and peace." These are all adjectives that every child and adult should always feel no matter their gender identity, sexual orientation or gender expression. In 2016, SNHU President Paul LeBlanc, in a memo written in response to tragedy in Orlando wrote, "Together we can at least make SNHU a place where the ignorant comment or even slur is unacceptable and that all members of our community know they are accepted - better yet, embraced - for who they are as individuals, and that in the complexity and diversity of our beliefs, skin colors, sexual orientations, family structures, and cultural practices we find wonder and inspiration and yes, love for one another."
Thank you, SNHU, for your dedication to all people.
Helena Iaquinta is an assistant director of Online Engagement at Southern New Hampshire University. Follow her on Twitter @HelenaIaquinta or connect on LinkedIn.
Explore more content like this article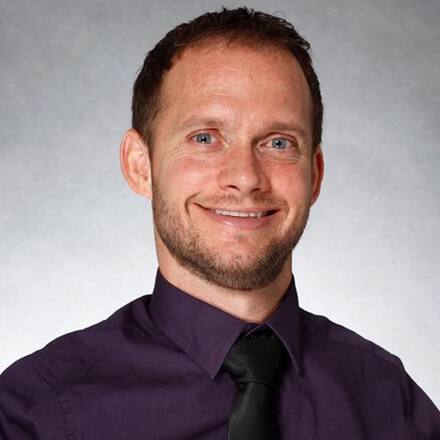 Clinical Mental Health Instructor Dr. Damion Cummins: A Faculty Q&A
December 06, 2019
Dr. Damion Cummins found his passion for counseling during his recovery from a life-altering sports injury. Now he teaches students in Southern New Hampshire University's master's in clinical mental health counseling so they can begin careers counseling others.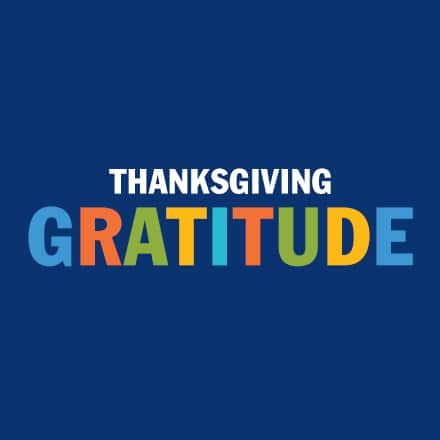 Dear Past Me: Thanksgiving Gratitude to My Past Self
November 27, 2019
The core of Thanksgiving is gratitude - to our loved ones, to ourselves, to the beauty of life and new experiences. SNHU faculty and staff were asked this question: If you had a chance to thank your younger self for something you did, what would it be and why? Here's what some had to say.
Global Citizens Circle Addresses Civility in Politics
November 25, 2019
Two political veterans visited Southern New Hampshire University to discuss the current state of political conversation in America and how having difficult conversations can still be beneficial.