Expanding the Boundaries of Higher Education
Southern New Hampshire University is a private, nonprofit, accredited institution with more than 3,000 on campus students, over 170,000 online students, making it one of the fastest growing universities in the nation. Since its founding in 1932, the University has transformed from a school of accounting and secretarial science into an institution offering over 200 programs, from certificates to doctoral level degrees including business, education, liberal arts, social sciences and STEM. By reinventing higher education to fit the needs of today's students and workforce, SNHU ensures that students are keeping pace with new technologies and professional requirements. SNHU provides unparalleled support and service to help students achieve their dreams and transform their lives and the lives of those around them. SNHU is proud to offer you an exceptional student experience with nationally recognized academic programs. Here are just a few of our accolades:
Named 2020 Most Innovative University in the North and one of the nation's "Best Regional Universities" by U.S. News & World Report.
Awarded the 21st Century Distance Learning Award for Excellence in Online Technology by The United States Distance Learning Association (USDLA)
Named "Great College to Work For" by the Chronicle of Higher Education every year since its inception
One of Fast Company's 50 Most Innovative Companies (2012)
Whether you're international, in the military or looking for a traditional college experience, SNHU is proud to provide affordable, accessible education that students can pursue on our 300-acre campus in Manchester, NH or over our innovative online platform.
University Mission
Southern New Hampshire University transforms the lives of learners. Our success is defined by our learners' success. By relentlessly challenging the status quo and providing the best support in higher education, Southern New Hampshire University expands access to education by creating high quality, affordable and innovative pathways to meet the unique needs of each and every learner.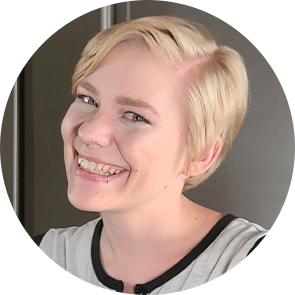 What SNHU Students are Saying
Jolene Stetz '21
"I can't think of a single time where I've needed something from SNHU, and they haven't provided it."
Progress with Purpose
Our mission has always driven us to focus on the future. So we've committed to pioneering pathways to education that don't yet exist—so we can help solve problems that do. From reinventing college for working adults in 1932, to putting learning online in 1995, to creating groundbreaking competency-based education programs in 2013, our history is a story of innovation.
Today, we continue to be recognized as an agent of change in higher education—developing custom workforce learning solutions, community-based learning for the next generation of learners, and exploring radical new ways to make high-quality education more affordable, accessible and achievable. For all learners, at home and across the globe.
A $1 million grant from Google.org to explore soft skills assessments for high-need youth
Recognition as a 2017 Digital Learning Innovator by the Online Learning Consortium
A "First in the World" grant from the U.S. Department of Education for our groundbreaking launch of College for America in 2013
It's all done in with the goal of serving and supporting learners. So we can help prepare them to create lasting, positive impact on an ever-changing world.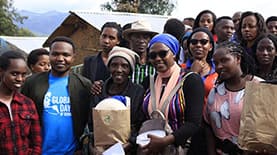 As a university built for people, not for profit, we invest in our learners and their communities. You'll find us on soccer fields, military bases and in underserved neighborhoods in NH and across the globe, because we believe in using the power of education as a force for social good. And all of us – alumni, students, faculty and staff – play a part in making it happen.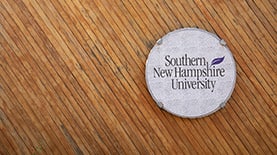 Southern New Hampshire University is a private, nonprofit institution accredited by the New England Commission of Higher Education (NECHE) as well as several other accrediting bodies.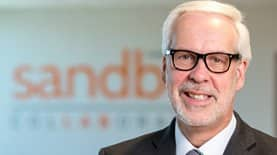 Southern New Hampshire University, founded in 1932 as the New Hampshire School of Accounting and Secretarial Science, has evolved into one of the fastest growing and most dynamic private, nonprofit universities in the nation. Learn more about our humble beginnings and the innovative leaders.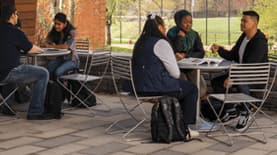 At SNHU, we champion our differences – because we believe they make us stronger. Our Office of Diversity & Inclusion offers resources to university learners, alumni, faculty and staff designed to nurture a culture free of prejudice and discrimination.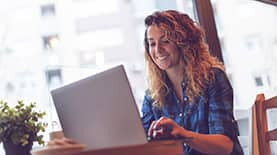 Contact us by phone, email, social media or in person to learn more about SNHU and find out what's happening in the SNHU community.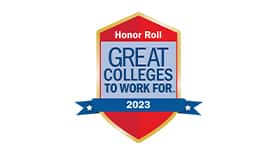 Find the career that's right for you by exploring our available faculty and staff positions. Apply online for the opportunity to join an institution voted a Great College to Work For™ by the Chronicle of Higher Education every year since its inception.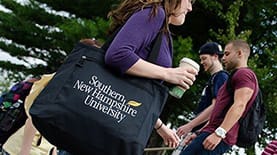 Visit the on campus or online bookstore to purchase textbooks, course materials and SNHU gear.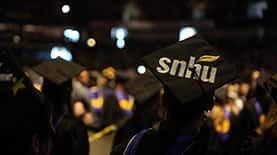 Connect and engage with SNHU students, alumni and the SNHU community through the Office of Alumni Engagement.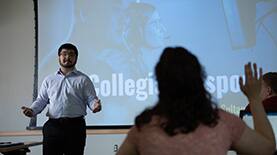 Explore our list of commonly asked questions to learn more about SNHU and get answers that may be interesting to you including costs, locations, nonprofit status, history, reputation, accreditation and more.