"I Transferred 90 Credits – Letting Me Finish My Bachelor's in a Year."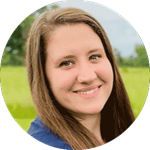 That's what Jaime Carter '21 said about earning her online degree at Southern New Hampshire University. She transferred her entire associate degree, as well as other credits she'd earned along the way.
Students like Jaime — and you — choose SNHU to take advantage of some of the most transfer-friendly programs in the country.
Apply and Get a Transfer Credit Evaluation – For Free
Could you have up to 75% of your undergraduate program done by the time you start at SNHU?
Here's how you can find out:
Submit Transcripts
Get your transcripts requested — for free. Chat with an admission counselor, and we'll request your transcripts on your behalf.
Review Your Evaluation
Soon after all your transcripts are in, you'll get your official evaluation. It will show you what was transferred in – and what classes you have left to complete.
71% of SNHU online bachelor's students transferred in college credit
during the 2021-22 academic year
As a transfer student, you're in good company. Most students at SNHU have tried college before. So if you're transferring credits in, you're in the majority.
The More You Transfer, The More You Save
At SNHU, you can transfer in up to 90 credits from previous college courses or other life and work experience. That's up to 75% of your SNHU online degree, which can potentially save you time and thousands of dollars on your online degree program.
Potential savings for an associate degree:
$14,850
Potential savings for a bachelor's degree:
$29,700
Potential savings for a master's degree:
$7,644
Why You Might Want to Transfer
If your current school doesn't meet your needs, you may be thinking about transferring colleges. Your degree is a big investment in both time and money, so there are a few things you'll want to consider before making your decision.
Transferring Credits is Easier Than You Think
If you're a college student who wants to transfer credits to another school, you're in good company. More than 1 million undergraduate students in the U.S. transfer colleges each year.
Will My Transfer Credits Be Accepted?
If you want to transfer, it's a good idea to find out how many of your previously earned college credits will be accepted. When you apply, you'll get a transfer credit evaluation – performed by a specialist who reviews all of your transcripts.
Get College Credit with Prior Learning Assessment (PLA)
Did you know you can get college credits toward your degree for your work and life experience? Look into prior learning assessment – or PLA – as a way to put a value on your experience, training and current knowledge.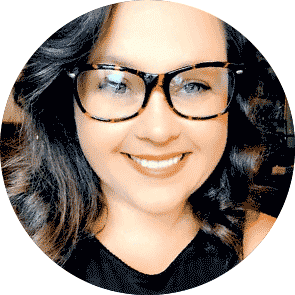 What SNHU Students are Saying
Ashleigh Coker '21, BA in English Language & Literature
"The fact that almost all my previous credits transferred over was huge and helped drastically. Not many universities allow this to happen."
Discover Other Ways to Get Credit
Community Colleges
So you've earned an associate degree. Let's get you to your bachelor's.
Credit for Prior Learning
Those certs, exams and training you've completed? We'll give you credit for them.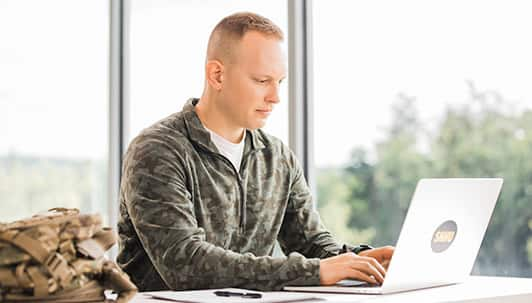 Military Credit
You've developed skills — and that's definitely worth credit at SNHU.
SNHU EXPLAINS: How to Get Your Bachelor's Faster
Yes, you can cut down the time it takes to get your degree. Find 10 ways that might help you out.
Frequently Asked Questions
How many credits will transfer?
Undergraduate students at Southern New Hampshire University are able to transfer credits that equal up to 75% of their program here.
That means:
Up to 45 credits toward an associate degree
Up to 90 credits toward a bachelor's degree
You'll have a free credit evaluation completed as part of the application review. Then you'll receive it upon acceptance to SNHU!
"We'll transfer in any or all credits or experiences that fall within our transfer guidelines," said Brielle Amazeen, a transfer credit specialist at SNHU. "We compare course descriptions from other schools to SNHU courses to determine if they are equivalent to one of our courses or if they should transfer in as an elective."
Courses with a grade of C- or higher are generally transferable for online students. Courses must be at the college level from an accredited institution and must fit the requirements of your degree program.
Program requirements include:
Bachelor's: Complete 30 credits at SNHU – including the final 24 – with four of those classes (12 credits) within your major.
Associate: Complete your final 15 credits at SNHU, with three of those classes (9 credits) within your major.
Your admission counselor can review your evaluation with you. They'll help you understand which classes you have left to take.
What is a transfer credit evaluation?
A transfer credit evaluation is a process in which a college reviews your previous transcripts and determines which credits will be brought in and how. An expert evaluator will go through each of your previous courses, one by one.
Southern New Hampshire University has accepted transfer students from all across the country. That's good for you because:
We're already familiar with the transcripts you're sending over.
After we review a course, it's in our database. So as more students transfer credits to SNHU, we're able to set transfer equivalencies in our system. (And we get you your evaluation faster!)
"As an evaluator, our job is to evaluate the transcripts from students' prior college experience to transfer in as many past college credits as possible," said Brielle Amazeen, a transfer credit specialist at SNHU. "Regardless of how well a student did at their previous schools, it's always good for us to review any transcripts to see if there are any transferable credits."
As soon as your evaluation is complete, your SNHU admission counselor will send it your way. (That's also when you'll receive your course recommendations for your first term here.) You can ask your counselor to walk you through it for a better understanding. And this is the perfect time to ask questions – we want you to start at SNHU on the right foot.
How much money will transferring save me?
Each credit that's transferred to your new college can save you tuition money. Depending on the tuition rate at the school, you could end up saving thousands!
At Southern New Hampshire University:
Each undergraduate credit is $330, and each 3-credit course costs $990.
Each graduate credit is $637, and each 3-credit course is $1,911.
If you want to earn your bachelor's degree at SNHU, you'll need a total of 120 credits. And 90 of those can be transferred in.
By transferring in the maximum number of credits toward your bachelor's, you could save almost $30,000! That's 75% of the cost of your degree right there!
Fill out a 5-minute application today to get started on your free transfer credit evaluation at SNHU.
How much time will transferring save me?
Depending on how many transfer credits you're able to bring in to your new program, you could save years off the time it takes to complete your degree!
Southern New Hampshire University can accept credits worth up to 75% of your new degree. For a bachelor's, that could mean 10 classes remaining; for an associate degree, you'll have just 5 courses left.
For your bachelor's, the time you'd have left would be:
Full time (2 classes per term): 10 months
Part time (1 class per term): 20 months
And for your associate degree:
Full time (2 classes per term): 6 months
Part time (1 class per term): 10 months
Your transfer credit evaluation can help you determine just how quickly you can complete your degree at SNHU.
Do college credits expire?
Typically, college credits do not expire. However, there are always exceptions, and each school could have its own rules on eligibility.
At Southern New Hampshire University, all eligible college credits are applied to your degree program – though some may transfer in slightly differently.
"College credits do not expire," said Brielle Amazeen, a transfer credit specialist at SNHU. "We can accept transfer credits from other accredited colleges regardless of when a student attended the school."
Courses in which subject matter isn't regularly updated can usually be transferred as is. So your Victorian literature or biology classes probably would be brought over as those specific courses.
But there are subjects – like IT or accounting – in which standards change. When you earned these credits may be taken into account in deciding whether your class can be transferred in as a specific class or a general elective.
"Some courses do have time limits to directly transfer in," Amazeen said. "For an IT course to transfer into a specific SNHU course, it would have needed to be completed within 5 years. If the course is over 5 years, we'll still give you credit for the course – but it would have to be an IT elective."
Speak with your admission counselor if you have questions about how transferred credits work.
Can I transfer credits to an online college from a campus?
Yes! While each college can make decisions on what they accept, typically as long as the school is accredited, you're in great shape.
Many students at Southern New Hampshire University previously attended in-person classes – like those who've earned their associate degree at community college or those who lived on campus right out of high school.
But online degree programs were created for students who could no longer make in-person classes work – even if you succeeded on campus! Lots of online students at SNHU have professional or family responsibilities that are in conflict with traditional campus class times.
"Many learners have been to college on campus in the past, but due to work, family or life factors, the on-campus path may not have been the right fit," said Amanda Jennings, an admission team lead at SNHU. "We also have great online orientation resources to help learners new to the online platform as they register for their very first term with us."
SNHU works to remove as many barriers as possible, allowing you to reach the finish line. So you can focus on changing the trajectory of your career.
Do transfer credits count toward GPA?
No! And if you need a fresh start, this is a great reason to transfer. While the credit you've received for your courses will be brought in, your grades stay at your old college.
Southern New Hampshire University's student population is full of fresh starts – so you'll fit right in.
"This is a very common worry for students we speak with every day who fear a poor GPA in the past will hold them back from pursuing and achieving their educational goals with their next school," said Amanda Jennings, an admission team lead at SNHU. "What we help them understand is that for our undergraduate transfer credit process, GPA is not something that will transfer to the start of their journey here."
The only time your grades come into consideration is during the transfer credit evaluation. Colleges set their own policies as to what grades transfer in.
At SNHU, policy states that undergraduate courses must be at least a C- and graduate courses should be at least a B. There may be a few exceptions, and you can chat about that with your admission counselor.
Why should I transfer to SNHU?
Southern New Hampshire University wants you to get your degree – and without barriers in the way. That's why you can transfer up to 90 credits toward your bachelor's: It's one of the most generous policies in the country.
"I was able to transfer all of my credits from the previous technical college I attended, which left me needing 14 classes to obtain my bachelor's degree," said Erin Deleski '21.
By transferring the other 26 courses toward a bachelor's – that's 78 credits – she saved over $24,000 in courses she didn't have to retake.
"After seeing (SNHU) commercials with real people starting or completing their degrees, I thought I would take a chance," Deleski said.
Her chance definitely paid off.
Can I still graduate with honors from SNHU?
As a transfer student, you may still be eligible to graduate with honors from SNHU online or on campus.
SNHU recognizes students with two types of honors:
Latin Honors are awarded to students at the time of conferral who meet a specific GPA requirement. You'd need to earn a minimum of 60 credits at SNHU in a bachelor's degree program or 30 credits at SNHU in an associate degree program.
Ceremonial Honors recognize academic performance during commencement for students who either do not qualify for Latin Honors by commencement or do not have enough institutional credits to be eligible for Latin Honors. Ceremonial Honors are not recorded on your permanent record.
Learn more about SNHU's honors policy.
Is transferring colleges a good idea?
There's absolutely nothing wrong with transferring colleges. This is completely your decision – and the right choice won't be the same for everyone.
Do you want to switch programs to one your school doesn't offer?
Could you finish your degree faster there?
Has your financial situation changed, and you need more affordable tuition?
Besides, you're not alone! In fact, in the 2021-22 academic year, 2 million students were transfer students – out of over 13 million undergrads who were enrolled.1
"I recommend SNHU because it gives you a second chance – or in my case, a fifth chance – at going back to school and finally getting that degree that you've waited for," said Mariel Embry '22, who finally earned her dream degree – a BA in Creative Writing & English – at Southern New Hampshire University.
Transferring colleges makes sense if you can be more successful somewhere else. Choose the future that's right for you.
References
1National Student Clearinghouse Research Center, COVID-19: Transfer, Mobility and Progress, on the internet, at https://nscresearchcenter.org/wp-content/uploads/COVIDTransfer2YrofPandemic.pdf (viewed Oct. 31, 2022).