If you're ready to advance your career, but don't need a full degree, an online or on campus certificate from SNHU is a fast, affordable way to level up your skills. As a nonprofit university, we offer some of the lowest online tuition rates in the nation. So you can get the skills you need at a price you can afford.
At Southern New Hampshire University, our certificate programs can help you:
Get the skills you need: certificates can complement a degree you've already earned, be a head start to the degree you want.
Learn for the real world: career-focused certificate programs taught by industry experts in subjects employers are looking for
Learn faster: certificates can be as few as 4 courses, so you can complete faster
Afford your education: take advantage of some of the lowest online tuition rates in the nation
A Faster Way to Get the Skills You Need
Want to gain a few skills? Earning a certificate at SNHU could be the way to master them — and in less time than it takes to get a degree. Check out the differences between a certificate and degree — like cost, program length or outcomes — to decide which option is right for you.
Once you've completed a certificate program at SNHU, you'll be prepared to use the skills you've learned to advance your career, or pursue a new one. Plus, the credits you've already earned in your certificate program can often be applied to an associate or bachelor's degree at SNHU or another university, depending on your program's transfer policy.
More benefits of earning your certificate from SNHU include:
Flexibility.

Complete your certificate on campus or online.

Dedicated advising. From day one, you can count on support from dedicated academic and career advisors.
Student support. Take advantage of tutoring and tech support.
Explore Our Campus and Online Certificate Programs
Gain an Edge with a Certificate
Getting a certificate from an accredited, respected college like Southern New Hampshire University is an achievement to be proud of.
Not only will it allow you opportunities you may not have had before, but it can help set you on a path of learning for years to come.
Most of SNHU's online certificate programs fall into one of 2 categories:
An undergraduate certificate, which can be the fastest option to earn documentation of progress on the road to a higher-level degree, or it can be an opportunity to learn a new skill that can support career advancement or change.
A graduate certificate, which can be an opportunity to learn new skills that support your career or keep your existing skills up to date. This could also position you for advancement – either with your current employer or a future one.
Either way, earning a certificate allows you to update your resume with a credential that may give you a leg up on the competition.
Potential for a Salary Bump
For students who are just entering college for the first time, completing an online certificate program could make a difference in your paycheck.
According to the U.S. Bureau of Labor Statistics, workers with some college (no degree) may earn about 11% more in median usual weekly earnings than those with only a high school diploma.1
And with each degree you earn – should you decide to pursue more education – that potential increase in pay can rise. Say, for example, you'd want to move the credits you earned into a degree program, like an associate degree.
Those with an associate degree made approximately 19% more in median usual weekly earnings than those with a high school diploma in 2021.1 Even when compared to those who finished some college (with no degree), associate degree holders still earned about 7% more.1
As for those who've earned their degree and want more training, there's so much opportunity for a pay increase here, too. Adding more education to your resume can give you a leg up on the competition – potentially giving you the edge you need to stand out to employers.
Plus, employers love to see that you've taken the initiative to improve yourself and that you can use your skills to help the organization.
No matter where you are in your career, a certificate has the potential to help you move forward.
Certificates Prove to be Popular
Short-term learning options – like certificates – have become increasingly popular over the past few years. SNHU offers 30+ certificates between campus and online formats, and they're available in a number of subjects like accounting, human resource management and various studies of criminal justice, among others.
Prep for Certifications
Those skills you learn in an SNHU certificate program may be able to offer you more than the skills you've been desiring.
They can also set you up for success if you're trying to earn an industry-recognized credential. For example:
Graduate Project Management Certificate: If you plan to sit for the Project Management Professional (PMP)® exam, this program includes a course that satisfies the educational requirement for the credential.
Graduate Certificate in Six Sigma: This program positions you for the Six Sigma Black Belt certification exam, which could help you move into higher-level manufacturing, engineering, operations and executive positions.
What SNHU Students Are Saying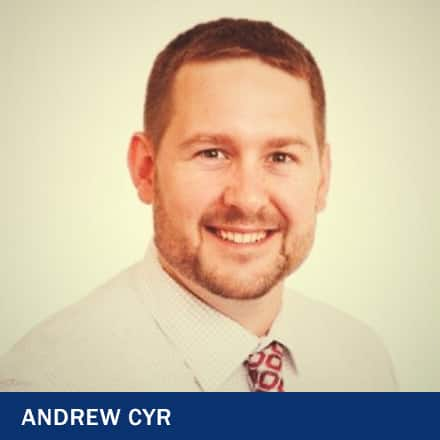 "My boss was extremely pleased when I started taking my (certificate) courses at SNHU, and it helped me check another box that ultimately led to a promotion."
Andrew Cyr '21
Graduate Certificate in Accounting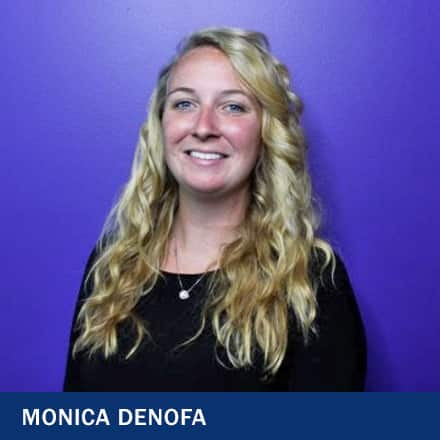 "(The certificate) helped with my yearly review, and I've been a bigger asset to the project management team by having the foundational knowledge."
Monica DeNofa '21
Graduate Certificate in Project Management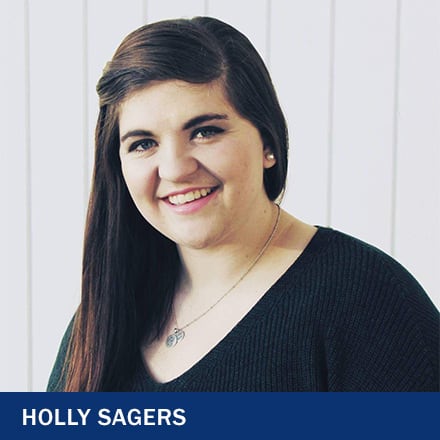 "I was seeking to expand my knowledge of HR. ... I love SNHU so much that I decided to continue on for my associate and bachelor's degrees."
Holly Sagers '21
Certificate in Human Resource Management
Frequently Asked Questions
What are the best online certificate programs?
The best online certificate program for you is one that meets your interests and needs.
Southern New Hampshire University offers 100% online certificate programs so you can complete your courses from anywhere and on your schedule. Online courses don't have specific times to meet regularly – just weekly deadlines so you can work when you have time. This flexibility is ideal for those already in the workforce.
Other values that make certificates a better fit for you include the price and the time it takes to complete. At SNHU, we're committed to making education accessible and affordable.
Additionally, some certificates from SNHU can be completed in less than 6 months. Earn an undergraduate certificate to document your skills on your way to a higher degree or to access new skills for further developing or changing your career. Earn a graduate certificate to help advance your career and/or keep your skills sharp and up to date with industry growth.
Learn a new skill or refine what you already know with an affordable online certificate program at SNHU.
Are online certificates worth it?
If you develop the skills you seek out to learn, then yes, an online certificate can be worth it.
We say "can" because it's important to research the certificate that you're trying to earn. Short-term programs – like certificates – have become increasingly more popular in the last few years.
But when you earn your certificate at a nonprofit, accredited institution like Southern New Hampshire University, you can trust that the courses that you're taking are ones in which you can learn new skills, are taught by instructors with real-world expertise and have low tuition rates.
And the online space makes it easier than ever to pick up those skills – so nothing can hold you back from taking your career to the next level. You can do classwork at any time of the day that works for you. You'll have all your due dates at the beginning of your term, allowing you to have a better work/life balance. And you can network with your peers and instructors, who can offer you even more real-world advice.
If you truly want to learn more to strengthen your skill set, a certificate is a great option with outcomes that we believe are worth it.
What are some quick certificate programs?
Just by definition, certificate programs are typically quicker to complete than a full degree program.
And at institutions like Southern New Hampshire University, our goal with our certificate programs is to help you learn skills you can apply to your role so that you can move forward in your career.
In fact, some of the certificate programs at SNHU can be completed in 20 weeks. For example, our graduate certificates in advanced counterterrorism and homeland security, forensic accounting, human resource management, Six Sigma and computer programming are only 4 classes.
Sometimes, you can finish your certificate even faster. Our undergraduate certificate in computer programming, for example, can be completed in as few as 16 weeks.
And though some programs are longer, many other SNHU certificates are just a class or two more (5 or 6 classes total).
Plus, a handful of certificates at SNHU have the option to transfer some of your already earned credits. Speak to an admission counselor to see if credits you've earned in the past could apply to the certificate program you're interested in.
No matter how long the certificate program is, it's shorter than a full degree. Both can give you the tools to succeed – but one can do it faster.
Should I get a certificate or master's?
Choosing between a graduate certificate or a master's degree all depends on your goals and what you need to get there.
A graduate certificate will typically cost less – because you're taking fewer courses. At Southern New Hampshire University, some of graduate certificates are only 4 classes, meaning you could possibly finish the program in 20 weeks (sometimes even less).
A certificate could also help you learn just the skills you're looking for. If you have one particular goal in mind, and developing the know-how would only take you a few courses to master, then it makes perfect sense to enroll in a certificate program.
However, a master's degree is never a bad option. It looks excellent on your resume, and some positions require that level of education just for consideration.
And while you think you may only want to learn specific knowledge about a topic, you may be surprised how handy your additional classes may come in. That's because a master's degree offers a specialized curriculum for a deep dive in the topic.
Plus, depending on your schedule, a master's may not take all that long to complete. Many graduate programs at SNHU can be completed in as few as 15 months.
There's always another option: Choose both! A number of SNHU's certificate programs stack into a master's degree, meaning once you finish a certificate program, you're well on your way to earning that graduate degree.
Learn more about the different cost, time and benefits of certificates vs degrees.
Do employers care about certificates?
According to a survey from the U.S. Bureau of Labor Statistics, those who have earned a certificate or another kind of license make up a significantly larger percentage of the U.S. workforce.1 With this data, it seems likely employers value certificates in who they hire.
This makes sense – a certificate, especially when combined with a college degree, shows dedication to learning and improving your skills.
With this in mind, earning a certificate may help you work toward advancing your career. Some employers even pay for employees' certificate programs, particularly if the skills or certificate gained are important to the job.
If you've been working hard and want to be able to do more or something different, an online certificate – like those offered at Southern New Hampshire University – could help you take that step and earn your employer's approval, too. SNHU offers certificates in areas like project management, finance, human resources, marketing and more.
Can I add online certificates to my resume?
Absolutely. All earned credentials are resources to list on your resume. You worked for the skills and knowledge that comes with the certificate – it shows dedication and motivation for improving yourself and your abilities. Especially if you earned this certificate while employed, it shows you can effectively balance responsibilities from multiple parts of your life without sacrificing quality.
Earning certificates can be great additions to your resume to show employers your skills more clearly. Saying you're good at something is one thing, but having a skill certified by an accredited university is a great asset.
In addition to being able to add the certificates to your resume, some certificates have the added bonus of preparing you for an additional certification – giving you even more opportunities to build up your resume.
For example, the Graduate Project Management Certificate is ideal if you plan to sit for the Project Management Professional (PMP)® exam. The program includes a course that satisfies the educational requirement for the credential.
Another example is the Graduate Certificate in Six Sigma. The program puts you in an excellent position for the Six Sigma Black Belt certification exam – and the potential to put you in a better place for manufacturing, engineering, operations and executive positions.
Similarly, SNHU's graduate-level online CPA Certificates can help prepare you for the specialized discipline areas included in the revised 2024 CPA Exam — Business Analysis and Reporting, Information Systems and Controls or Tax Compliance and Planning.
No matter what certificate you decide to pursue, it's definitely a piece of your resume that can help you stand out.
References
1Bureau of Labor Statistics, U.S. Department of Labor, on the internet, at:
https://www.bls.gov/emp/chart-unemployment-earnings-education.htm (visited May 16, 2023)
https://www.bls.gov/opub/ted/2019/labor-force-participation-rates-are-higher-for-people-with-professional-certifications-or-licenses.htm (visited May 16, 2023)
Cited projections may not reflect local and/or short-term economic or job conditions and do not guarantee actual job growth.