Higher Education. Lower Cost.
As a nonprofit university, your success is our only mission. That means we're committed to keeping our costs low, and to providing ways for you to reduce your overall tuition cost—so your education can be even more affordable.
Here are three steps you can take when thinking about how to pay for college:
1. Choose an affordable school, like SNHU
We offer some of the lowest online tuition rates in the nation:
$330/credit for undergraduate degrees
$637/credit for graduate degrees
No undergraduate or graduate application fee
Online Tuition Comparison: Bachelor's in Business Administration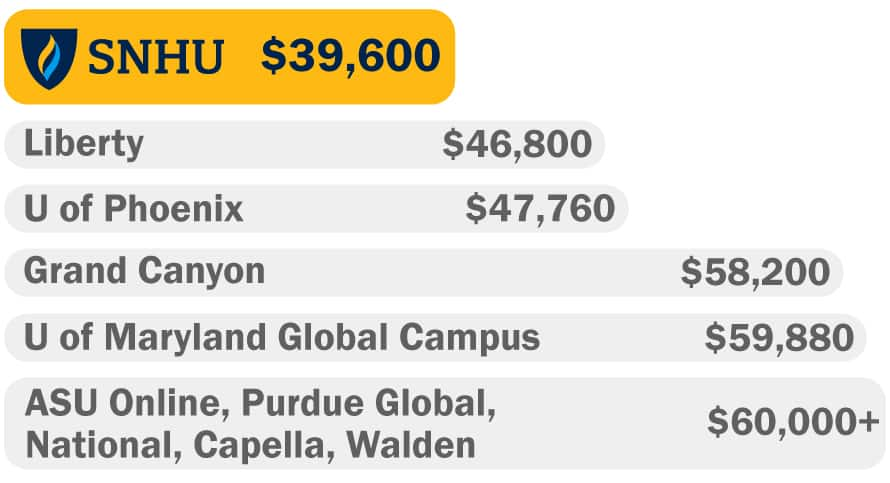 Total tuition for a bachelor's degree in business administration at SNHU comes in at $39,600. That's about 15% less than its next closest competitor, when comparing large online colleges with course-based programs.¹
It's important to compare prices when choosing a college. Use this worksheet to compare the estimated cost to earn an online bachelor's degree from SNHU with other schools you're considering.
Online Undergraduate & Graduate Tuition
Online Undergraduate Programs
Online Undergraduate Programs
Per Credit Hour
Per 3-Credit Course
Annual Cost for 30 credits
Online Undergraduate Degrees/Certificates
$330
$990
$9,900
Online Undergraduate Active Duty Military1
$231
$693
$6,930
Non-Degree Seeking, Course Work Only
$330
$990


Dual Enrollment for Nursing students in the Community College System of New Hampshire (prior to graduation)1
$215
$645
$6,450
Community College System of New Hampshire Nursing Graduates after May 20121
$270
$810
$8,100

Most SNHU Bachelor's degrees require 120 credit hours.

Most SNHU Associate degrees require 60 credit hours.
Tuition Rates are subject to change and are reviewed annually.
1Note: students receiving this rate are not eligible for additional discounts.
| Kenzie Online Certificate Programs | Per Trimester | Certificate Cost |
| --- | --- | --- |
| Software Engineering – Backend Development (4 trimesters) | $5,000 | $20,000 |
| Full Stack Web Development (3 trimesters) | $5,666.67 | $17,000 |
| User Experience Design (3 trimesters) | $4,167 | $12,500 |
| Cybersecurity (3 trimesters) | $3,333.33 | $10,000 |
| Python with Applied Blockchain (3 trimesters) | $4,167 | $12,500 |
Online Graduate Programs
Per Credit Hour
Per 3-Credit Course
Annual Cost for 15 credits
Online Graduate Degrees/Certificates
$637
$1,911
$9,555
Active Duty Military1
$470
$1,410
$7,050

Additional Costs: Course Materials ($ varies by course)

Most SNHU Master's degrees require 30-45 credit hours.
| Cohort-Based Programs | Per Credit Hour | Per 3-Credit Course | Annual Cost for 30 credits |
| --- | --- | --- | --- |
| Master's Degree1 | $400 | $1,200 | $12,000 |
| Active Duty Military Master's degree1 | $300 | $900 | $9,000 |
Tuition Rates are subject to change and are reviewed annually.
1Note: students receiving this rate are not eligible for additional discounts.
2. Find ways to lower your actual cost by...
Transferring previously earned college credits to save time and money. We'll accept up to 90 toward your bachelor's and 12 toward your master's. We'll start the process of obtaining your transcripts (for free!) when you apply to SNHU. And you'll get a free official credit evaluation, so you can see exactly how your transfer credits will fit into your new program.
Getting military discounts of up to 30% for active duty service members and their spouses.
Filling out the Free Application for Student Aid (FAFSA) form is a free and easy way to help reduce current expenses and determine your eligibility for grants and repayable loans.
Applying for scholarships from your school of choice or other organizations.
Seeking out employer tuition assistance. Your employer may pay for some or all of your degree. Talk with your benefits director today.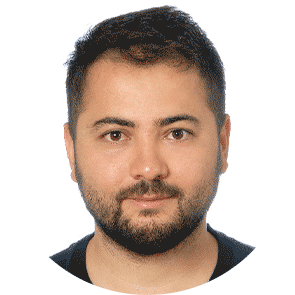 What SNHU Students are Saying
Ulugbek Miniyarov '21
"When I was looking for universities that provided online education, SNHU had the best options for affordable tuition and transferring my credits."
3. Create a plan with us
Once you've established your transfer credit and financial aid eligibility, work directly with a specialist to customize a plan specific to your unique financial needs.
Our Student Financial Services team is ready to work with you to create a financial plan that makes sense for you and your goals. Talk to us today to see how much you can save, and how far you can go. Visit our financial aid tools and resources page to explore additional financial resources.
Our primary goal is to make your education as affordable as possible. In 2020 alone, SNHU's Student Financial Services team helped more than 5,500 learners reduce their loans by more than $23 million. Understanding how to pay for your education now can help you build the foundation for a better financial future.
Frequently Asked Questions
How much is online tuition?
Online tuition has a reputation for being affordable. That's by design: There's no building to upkeep or land to maintain.
At Southern New Hampshire University, online undergraduate credits are $330 each, and you'll need 60 credits for an associate degree and 120 for a bachelor's. For a graduate degree, it's $637 per credit, and the minimum number of credits needed to earn some of the master's degrees is 30.
SNHU is known for having some of the lowest online tuition rates in the nation.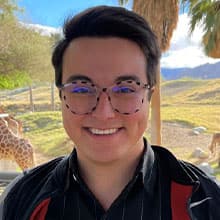 "What originally convinced me to transfer from my previous university to SNHU was the affordability," said Tyler Haycox, who received his bachelor's in 2018 and then returned to earn a budget-friendly master's, which he got in 2021.
Another bonus to online tuition at SNHU: no out-of-state fees! It's another cost consideration to keep in mind when comparing schools.
What's more, the tuition costs advertised on a college website are usually just a starting point. If you have financial aid to apply to your payments or transfer credits to bring in, the amount you pay both each term and overall could drop significantly.
Speak with a financial aid specialist to learn more about how you can reduce tuition at the schools you're considering.
Is online tuition the same as in-person tuition?
Online tuition is typically more affordable than campus tuition.
However, Southern New Hampshire University is known for having low tuition rates for both! In fact, online rates haven't increased since 2012. And campus rates were frozen for 5 years before they were radically reduced to $10,000-$15,000 per year.
If you're not sure whether you want to attend school online or in person, think about some of the financial pros and cons. Taking classes online means no long commute or parking permits. You also wouldn't have some of the fees related to being on campus, like those for activities, meal plans or insurance.
While both experiences have their benefits, it's important for you to decide whether online or in-person education fits your life – and your budget – best.
Can you get aid for online college?
You can!
If your college is properly accredited by the U.S. Department of Education, you could be eligible for federal financial aid.
In filling out the Free Application for Federal Student Aid (FAFSA), you'll complete the same form as you would for campus colleges – meaning it's the same experience for each. (And this makes it easier for you if you're looking at both online and in-person institutions, because once you fill out your FAFSA, you're good!)
If your financial situation positions you for a financial aid offer, you'll have the option to accept grants and/or loans at either type of school.
And if you've never applied for financial aid or it's been a while since you've done it, no worries! You're not alone. Have a chat with a financial aid counselor at the schools you're applying to. Many of them will tell you that's why they're there – to offer you help when you need it.
How can you find employer benefits for online college?
Lots of organizations offer tuition benefits to their employees. Some may cover a few classes, while others will pay for everything related to your degree!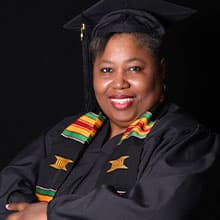 "I could utilize tuition reimbursement through my employer," said Charlotte James '22 about the help she received in lowering her tuition costs. And when she had to cover the remaining amount, she said "it was affordable and manageable enough that I could pay out of pocket."
Some companies and colleges even build relationships so that employees have access to additional benefits. For example, Southern New Hampshire University offers tuition discounts to employer partners.
You'll also want to talk with a benefits representative at your organization to learn more about their requirements, how much money you might be eligible for or what programs you could take.
SNHU has partnerships with hundreds of employers across the country. Find your employer to see if you can take advantage of tuition benefits.
Can you get tax benefits for online college?
Yes, it's possible!
According to the Internal Revenue Service (IRS)², you could be eligible for:
Tax credits: These could reduce the amount of income tax you have to pay.
Deductions: These could reduce the amount of your income that's subject to being taxed.
Tax-free savings plans: Some plans allow earnings to go untaxed.
Exclusions from income: This means you're able to avoid paying income tax on the benefit you're receiving, but it also means you can't use that same tax-free benefit for any other deduction or credit.
When it's time to do your taxes, it will be important to you to either mention this to an accountant you work with or include it in information that you self-file.
SNHU EXPLAINS: Financial Aid for Online Students
Financial aid can be confusing. Learn the ins and outs of how it works for online students.
References
Sources & Citations (1,2)
¹Online tuition pages, on the internet, at:
https://www.liberty.edu/student-financial-services/basic-costs, $390 per full-time semester credit (viewed Sept. 19, 2023)
https://www.phoenix.edu/tuition_and_financial_options.html, $398 per semester credit (viewed Sept. 19, 2023)
https://www.gcu.edu/tuition/online-evening, $485 per semester credit (viewed Sept. 19, 2023)
https://www.umgc.edu/tuition-financial-assistance/tuition, $499 per semester credit for out-of-state students (viewed Sept. 19, 2023)
https://www.waldenu.edu/online-bachelors-programs/bs-in-business-administration#fees, $333 per quarter hour (viewed Sept. 19, 2023)
https://www.capella.edu/online-degrees/bachelors-business-administration, Guided Path program is $365 per quarter credit at the 1000-2000 level and $415 per quarter credit at the 3000-4000 level (viewed Sept. 19, 2023)
https://www.nu.edu/admissions/undergraduate/undergraduate-tuition/, $370 per quarter credit (viewed Sept. 19, 2023)
https://www.purdueglobal.edu/tuition-financial-aid/undergraduate-graduate-tuition-and-fees, $371 per quarter credit for out-of-state students (viewed Sept. 19, 2023)
https://asuonline.asu.edu/what-it-costs, $563 per semester credit (viewed Sept. 19, 2023)
²IRS, Tax Benefits for Education: Information Center, on the internet at:
https://www.irs.gov/newsroom/tax-benefits-for-education-information-center (viewed June 16, 2022)