At Southern New Hampshire University, we envision a world where people, regardless of life conditions, can navigate a pathway that unlocks greater opportunity, social capital and upward mobility.
SNHU is committed to making positive social impact in the communities we live and work around the world. We believe that opportunity is not universally distributed, so in our social impact work, we provide access to education for underserved, marginalized and nontraditional learners and support to overcome the barriers they face.
SNHU is an employer of choice for a diverse national and global workforce. Our employees are passionate about our mission and reinforce our culture of welcoming and belonging. They thrive in our inclusive, learner-focused organization in which human difference is valued and continuous development and innovation are a near constant.
We work with and support many organizations, nonprofits and charitable groups that align with our mission and support our employees, students and communities. SNHU students, faculty and staff also participate in countless social responsibility initiatives to help others and make an impact in the community.
SNHU's Impact
SNHU supports a wide variety of schools, nonprofits and charitable organizations in communities where we work, across New England and in Tucson, AZ. This support includes financial contributions, partnerships with nonprofits and social service agencies, and owned programs such as the Fuel Our Families initiative which distributed over 215,000 meals to food insecure families in Manchester during the COVID-19 pandemic.
Since 2016, SNHU has provided its full-time employees with paid Volunteer Time Off (VTO) as one of its key benefits. Since the benefit launched, SNHU employees have served more than 15,000 hours as volunteers to meaningful nonprofits and social causes.
Global Days of Service (GDS) is SNHU's largest volunteerism initiative which connects alumni, staff, students, and other community members through service all over the world. Since 2016, SNHU has contributed over 27,000 volunteer hours across all 50 states and across the globe.
In 2019 alone, SNHU students/staff/alumni hosted 180 service projects supported by 1,500+ volunteers for a total of 7,800+ service hours worldwide.

15,000+ Volunteer Hours
Completed by staff, students and alumni across the globe since 2016.

90+ Organizations Supported
Ranging from NH to Tucson to Eastern Africa

500,000 Tons of Food Waste Diverted
Plus sustainable facilities and initiatives built to keep our community green
Community Partnerships
Southern New Hampshire University's Community Partners program aims to expand college access, drive degree completion rates and build workforce relevant skills among learners who have traditionally faced barriers going to college.
By cultivating transformational partnerships with community-based organizations, we seek to create the necessary conditions to allow underserved learner populations to unlock their potential and achieve success in both education and the workforce.
For more information, please contact communitypartners@snhu.edu.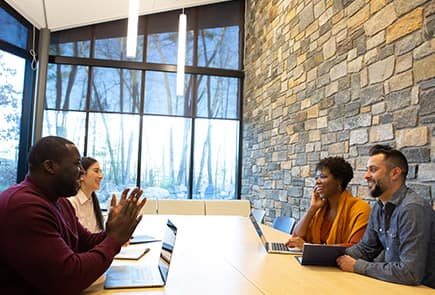 Diversity & Inclusion at SNHU
The Office of Diversity and Inclusion supports the SNHU community as it strives to expand access to higher education so that anyone, from anywhere, can achieve their goals and we can create a world where everyone has an opportunity to succeed.
Our office practices and instills the values of diversity, equity and inclusion, provides strategic thought leadership, offers support and advocacy for marginalized groups, and influences organizational change to create equal outcomes and advance social mobility for students.
We nurture a culture free of prejudice and discrimination and work to champion human rights and social justice. We call on the SNHU community to listen, learn, inquire and act. Through workshops, educational events, project management and internal consultancy, we offer a platform for all members of the community to be seen, heard and make a difference.
To connect, please reach out to odi@snhu.edu.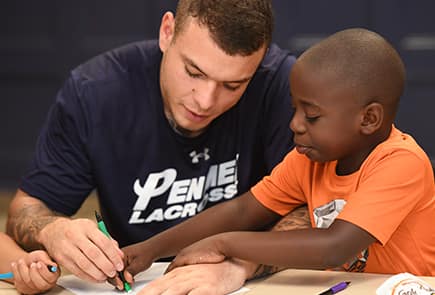 SNHU Center for New Americans
The SNHU Center for New Americans, led in partnership with YWCA NH, opened in 2017 to serve the educational needs of New American families in Manchester, NH. The program's foundation is a safe space that welcomes anyone who enters, no matter their path to get there.
The Center for New Americans serves 100-125 youth on a weekly basis during the school year, and up to 200 people total when including ESL programming, competency-based higher education and community-building events.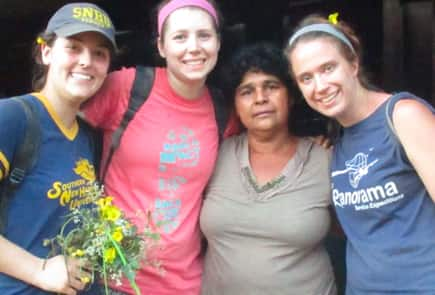 The Chandler Center
At The Chandler Center, we create and sustain service and leadership opportunities for campus students that focus on civic engagement. Since its creation in 2005, student leadership is at the core of the Center's management with students coordinating most initiatives with the guidance of professional staff.
The Center's fundamental purpose is to engage and empower students to be active citizens. There are many ways to get involved in the work of our Center — from getting a job with us to volunteering to take a service-learning class to traveling with our alternative break program.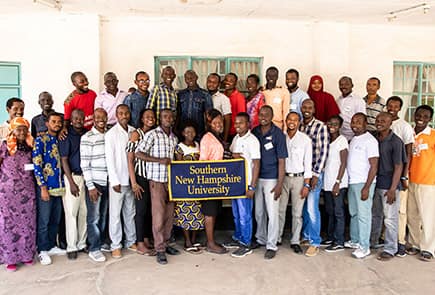 Global Education Movement
The Global Education Movement (GEM) is a major SNHU initiative offering university degrees to refugees around the world. Created in 2017, GEM is the first large-scale online learning initiative for refugees, partnering with in-country organizations to deliver high-quality, low-cost education tailored to meet the needs of displaced learners.
Explore more content like this article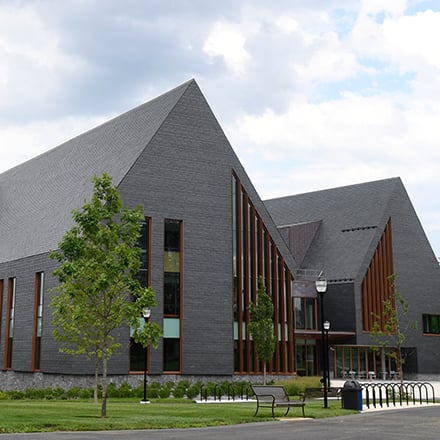 Dr. Kyle Viator has been connected to SNHU in one way or another since his undergraduate days, and most recently he became the dean of the university's School of Engineering, Technology and Aeronautics (SETA). In a Q&A, he shared a bit about his background, the SETA programs and more.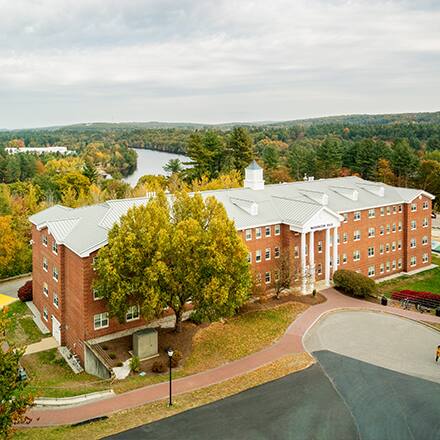 Bringing a lifelong passion for economics, backed by a doctorate and nearly two decades working in higher education, Dr. Diego C. Nocetti recently joined the ranks at SNHU as the dean of the School of Business on campus. He shared his personal experiences in education, advice for students and more.
Coming from a background of teaching political science and overseeing other programs within the social sciences and education disciplines, Dr. Ben Cole, SNHU's dean of the School of Arts, Sciences and Education on campus, reflected on his growth as a leader, SNHU's programs, the future and more.