We put higher education within reach.
At SNHU, we keep our tuition rates low. Learn how a college degree can fit your budget by choosing the learning path that works for you.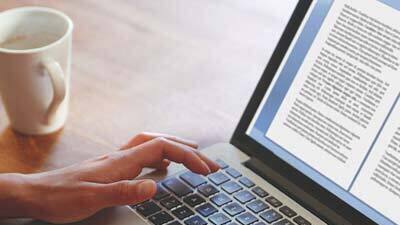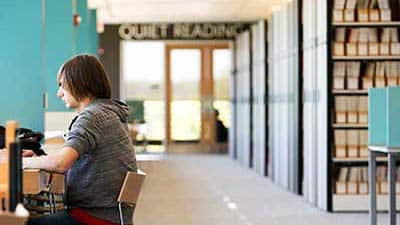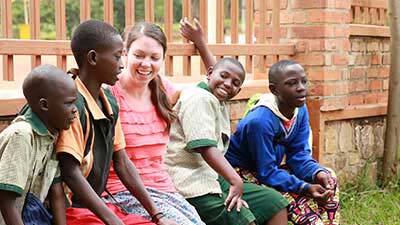 Fill out the Free Application for Federal Student Aid (FAFSA), which helps determine your eligibility for government financial aid programs. If you're eligible for assistance, you'll benefit from lower out-of-pocket costs during your program.
Find more information on SNHU financial aid and program costs using our financial tools and resources, including a Net Price Calculator to help you estimate the total cost of your degree specific to your situation.
Our Manchester campus aims to keep tuition and related costs low for our students so that you can pursue your degree and your goals. More than 90% of our students receive some form of financial aid, and students who qualify could receive up to $20,000 in grants and scholarships.
Earning your degree is a smart choice to advance your career, and investing in an affordable program increases your ROI. We keep our costs low to remove barriers between you and your goals.
Learn more about the costs of attending our SNHU campus as an international student. Students may be eligible for international student scholarships or employment opportunities on campus to help lower expenses. Join students from around the world who choose to invest in an affordable and accredited degree program.
SNHU awards Federal Pell Grants, Federal SEOG Grants and institutional need-based grants to those who qualify. Students from Connecticut, Massachusetts, Rhode Island, Pennsylvania and Vermont may be eligible for state aid for attendance at a post-secondary institution in New Hampshire. New students applying to the undergraduate day program are automatically considered for merit-based, renewable grants and scholarships. No separate application process is required for the scholarships.
Frequently Asked Questions
Financial Aid is money provided to the student and the family to help them pay for the student's education or which is conditioned on the student's attendance at an educational institution. Major forms of financial aid include gift aid (grants and scholarships) and self-help aid (loans and work).
Where can I find my SNHU 1098T tax form?
To request your 1098T tax form, access your mySNHU account and click on the Student Financial Services tab. There, you will see a button to request your form.
I don't think I qualify for Financial Aid, should I even bother applying?
You should apply. Every student who submits a completed Free Application for Federal Student Aid (FAFSA) might be eligible to receive at minimum a fixed interest rate non-need based unsubsidized Direct loans.
Is there a difference in Financial Aid between undergraduate and graduate Students?
Yes. Undergraduate students may be eligible for federal grants and additional grant money from SNHU. Undergraduate day students have additional financial aid resources available to them. Graduate level students are only eligible for Direct Loans.
No one is helping me pay for college; that makes me an independent student, right?
The federal government determines your dependency status by asking a series of questions on the Free Application for Federal Student Aid (FAFSA). If you indicate no to each of these questions, you are a dependent student.
When does SNHU receive my FAFSA (Free Application for Federal Student Aid)?
SNHU will receive your FAFSA information from the federal government approximately 3-5 business days after they have processed your completed application. You will receive an email from the federal processor when your information has been released to SNHU.
I have been selected for Federal Verification, did I do something wrong?
No. Approximately 30% of all students who apply for financial aid are selected for Federal Verification. Visit the Student Award Guide for additional information about Federal Verification.
You offered me more federal loans than I need, why?
At SNHU, you are offered the maximum amount of loans that you are eligible to receive. It is recommended that you borrow only what you need. You may choose not to borrow the full amount you are offered by making an adjustment on your financial aid award letter.
How do I use Financial Aid to pay for my books?
You are required to pay for your books out of pocket. Subsequently, if the amount of your financial aid per term or semester exceeds the cost of your tuition and fees, you will be able to reimburse yourself for the cost of your books through the refund process.
I received financial aid refunds from my previous school, how does SNHU process these refunds?
Visit SNHU's refund page to find out about student account refunds.
I am coming back to school, how do I defer my loans?
Fill out the Enrollment Verification Request Form and fax it to our Registrars office at 603.629.4647.
My income this year is much less than last year, should I let you know?
Yes. You may request the Office of Financial Aid to review your current situation through the appeal process.